Viviana Prado-Núñez CC'20, a Kluge Scholar born in San Juan, Puerto Rico and raised in Reisterstown, Md., has won the 2017 Burt Award for Caribbean Literature for her book, The Art of White Roses. The award is given by CODE, a Canadian international development agency focused on education and global literacy.
The novel, which Prado-Núñez wrote as part of a final project during her senior year of high school, takes place in 1957 in Marianao, a suburb on the outskirts of Havana, Cuba. The title is a reference to Cultivo una rosa blanca (I Grow a White Rose), a well-known poem by Cuban revolutionary José Martí. Inspired by Prado-Núñez's grandmother's immigration story from Cuba to the United States via Spain, the story follows 13-year-old Adela Santiago as she witnesses the disappearance of the former students on her street, her father's affair with a prostitute in Havana, and her cousin's involvement with a bombing at the Hotel Nacional. Prado-Núñez describes it as "mostly a meditation on circumstances — and people — that betray us, and how that should be dealt with, how we should resolve those conflicts within ourselves."
The Burt Award for Caribbean Literature is given annually for excellent literary works for young adults (aged 12-18) written by Caribbean authors, and it includes a guaranteed purchase of 2,500 copies by CODE, who will distribute the books to libraries, schools and other literary organizations throughout the Caribbean. This year's award was selected by a jury led by literary agent Barry Goldblatt and administered by the NGC Bocas Lit Fest, Trinidad and Tobago's premier annual literary festival.
"When I traveled to Trinidad to accept my award with the Bocas Lit Fest, I learned that there is a real problem with getting kids to read in the Caribbean because there isn't a market that appeals to them — they don't see themselves in the books they are given to read because there are very few people writing young adult novels about children and teens in the Caribbean," said Prado-Núñez . "I am honored to be given the chance to change that."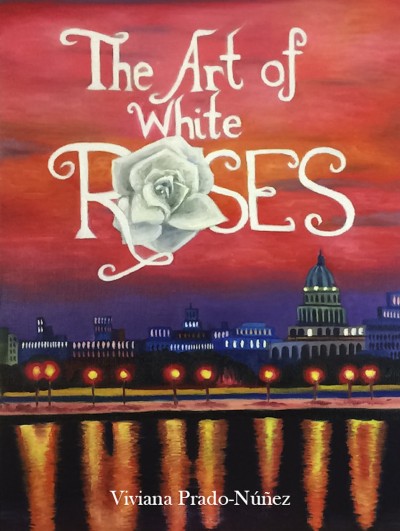 Prado-Núñez has previously had her work published in Quarto and 4x4. On campus, she is involved in the King's Crown Shakespeare Troupe and also spent a semester tutoring with Community Impact's Project Tutors program, which places volunteers in classrooms to assist students and support teachers. This summer she will travel to Malawi to build a school through Columbia University buildOn, a student group that each year raises money to build a school in a developing country.
"The idea that a random kid I have never met before will pick up my book and have the slightest chance to be impacted, to see themselves and their vulnerabilities and the insides of their brains laid out on the page is absolutely thrilling to me," Prado-Núñez said. "When I was a kid, books helped me feel less alone. And the fact I have a chance to do that for others makes me happier than I can say."