Tuesday, September 5, 2023
Eager to begin their Columbia journey, first-years from Columbia College and Columbia Engineering arrived on campus with their families and guests on August 27. Here's a small selection of images from that joyful (and tearful!) day.
1. New Student Orientation Program (NSOP) volunteers welcome incoming Columbians...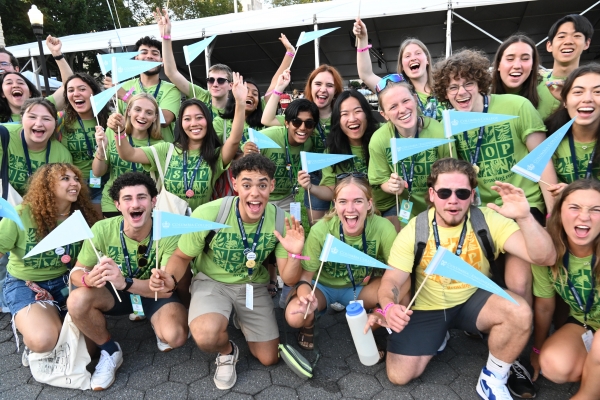 2. ...help Lion families unpack to move into dorms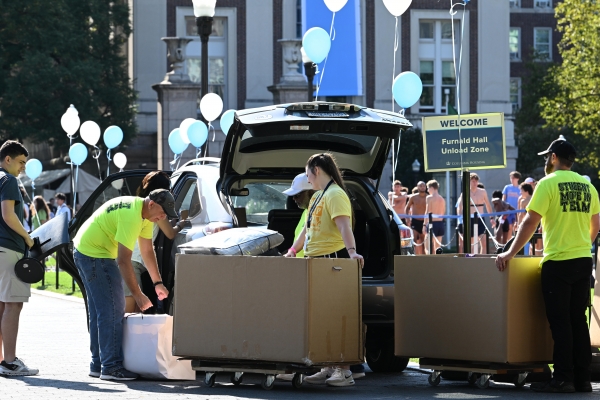 3. … and keep the energy high during the Convocation program.
4. President Minouche Shafik making the scene on College Walk.
5. Lunch with new friends!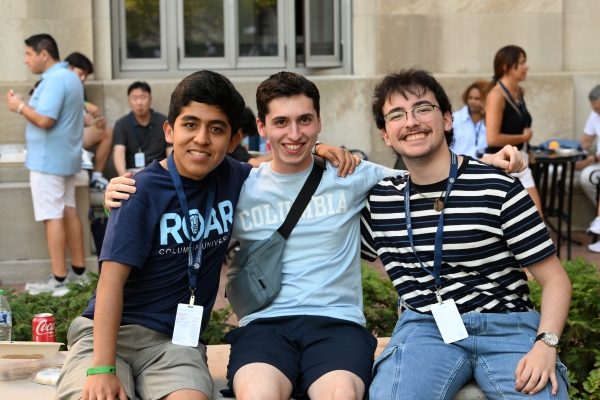 6. Decades of Columbia alumni get the Convocation program underway.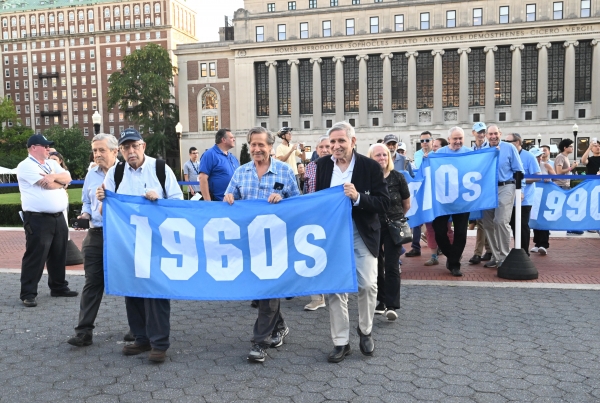 7. On the podium (left to right): Engineering Dean Shih-Fu Chang, College Dean Josef Sorett, President Minouche Shafik, Executive Vice President and Dean of the Faculty of Arts and Sciences Amy Hungerford and interim University Provost Dennis A. Mitchell.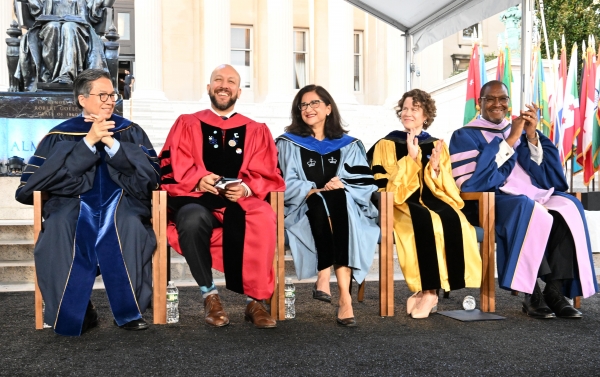 8. Dean Sorett gives his first address to the Class of 2027.
9. Time to say goodbye …
10. … and kick off a week of Orientation