USRowing Chair Will Help Choose Tokyo Olympians
N

obuhisa Ishizuka '82, LAW'86
became a rower by accident. Two of his suitemates and some friends he'd made his first semester were trying out for the Columbia crew as walk-ons, and Ishizuka tagged along. "It was pure coincidence; I don't have the natural build for it," he says. Ishizuka was a gymnast and played baseball while at boarding school at Andover, and was looking for something new to do. "Rowing just happened to be there," he says. He got a spot, and rowed for the lightweight crew as one of the Freshmen Eight.

Now Ishizuka is helping to decide which Olympic hopefuls will row in Tokyo this summer. (The games were postponed last year because of the Covid-19 pandemic.) In March he was elected chair of the Board of Directors of USRowing, a nonprofit membership organization that governs the sport in the United States; Ishizuka is leading the board in overseeing the high-performance team, which is responsible for the selection and training and management of rowing teams that represent the U.S. in all international competitions.
USRowing already qualified eight of the 14 Olympic boats that will go to Tokyo (and all four Paralympic boats) during last year's World Championships. Trials for the remaining six boats started in February and continued through April, leading to a final selection regatta in Lucerne, Switzerland, in May — just eight weeks before the games get underway on July 23. (We may see a Columbian there — Charlotte Buck '18 is at the U.S. Women's Training Camp competing for selection.)
"It is an exciting time to lead the board heading into the Olympics," Ishizuka says. "The dedication and focus of the athletes and staff are incredible; it is truly humbling to see them putting themselves on the line day after day in pursuit of their goals."
Ishizuka is not just a leader in the rowing world; he is also the executive director of the Center for Japanese Legal Studies at the Law School, responsible for programming and scholarship in the area of Japanese law. He also teaches comparative international law and leads a reading group on Asian-American legal history.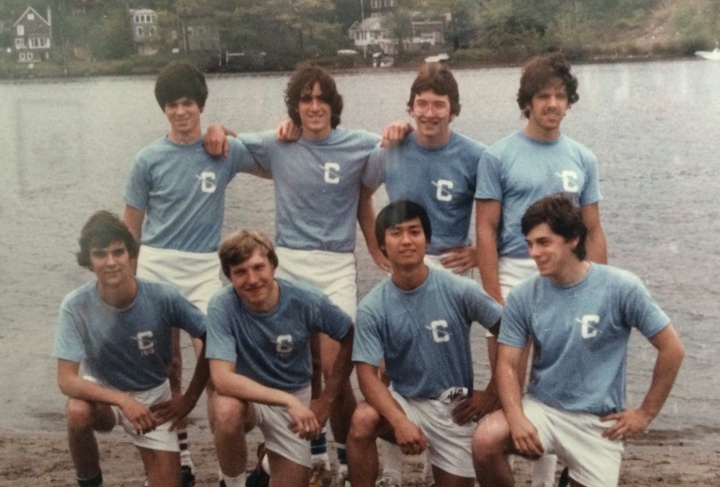 The eldest son of Japanese immigrants, Ishizuka majored in East Asian studies at the College, then spent a year in Japan before starting at the Law School. He began his career working with Japanese clients "in the robust overheated trade wars of the 1980s," he says, ultimately becoming a partner at Skadden, Arps, Slate, Meagher & Flom. He practiced for 12 years in New York and 19 years in Asia; when he returned to the U.S. in 2017 ready for a new challenge, his alma mater beckoned.

Ishizuka's first connection to USRowing came in the 1990s; he became a member while racing in masters-level regattas with a group from the New York Athletic Club. "It was an outgrowth of my interest in the sport," Ishizuka says. He joined the board in 2018. After the Summer Olympics, he, the board and the leadership team will continue their work to support local clubs and elite athletes in their development and high-performance programs, and are committed to increasing diversity and inclusion in the sport.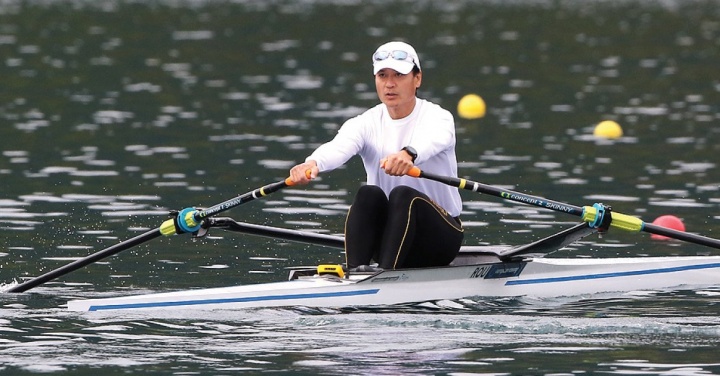 Ishizuka still rows several times a week near his home in Connecticut, and races as part of a team boat with a club every fall. He says with a laugh, "I'm busier now than when I was in law practice!"

Published three times a year by Columbia College for alumni, students, faculty, parents and friends.
Columbia Alumni Center
622 W. 113th St., MC 4530, 4th Fl.
New York, NY 10025
212-851-7852
cct@columbia.edu

Columbia Alumni Center
622 W. 113th St., MC 4530, 4th Fl.
New York, NY 10025
212-851-7488
ccalumni@columbia.edu