Richard F. Taruskin '65, Musicologist and Critic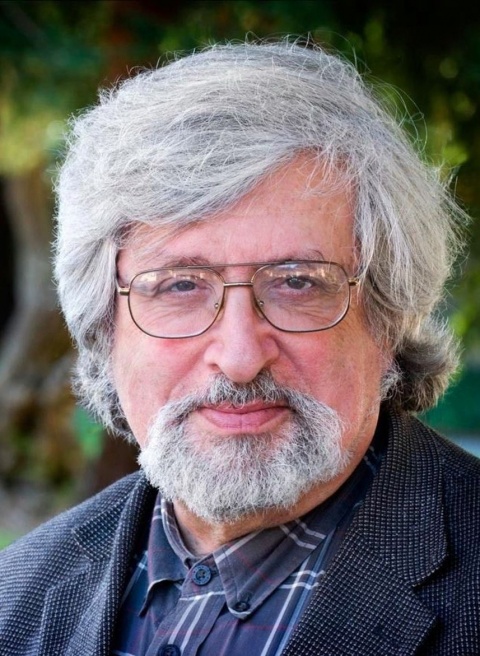 R

ichard F. Taruskin '65, GSAS'76
was a musicologist, author, critic, teacher and public intellectual, renowned for challenging conventional thinking about classical music history.

Tim Page of The Washington Post called him "a music scholar and historian of wide influence and spectacular fecundity." Tom Huizenga of National Public Radio said he was "a writer who made you care about 1,000 years of music." And Alex Ross, music critic for The New Yorker, wrote that he was "imperiously brilliant" and "the most formidable modern writer on music."
An emeritus professor at UC Berkeley who specialized in Russian music, Taruskin was the author of the six-volume Oxford History of Western Music and a frequent contributor to The New York Times. He died on July 2, 2022, in Oakland, Calif., not far from his home in El Cerrito.
"He was the most important living writer on classical music, either in academia or in journalism," Ross said in an interview with The New York Times. "He knew everything, his ideas were potent and he wrote with dashing style."
Born on April 2, 1945, in Queens, Taruskin came from a musical family: His father, Benjamin, was a lawyer and amateur violinist and his mother, Beatrice, was a former piano teacher. He took up the cello at 11 and graduated from Fiorello H. LaGuardia H.S. of Music & Art and Performing Arts in Manhattan. He studied music and Russian at the College and earned a Ph.D. from GSAS in 1976, with music historian Paul Henry Lang as his mentor.
Taruskin was on the Columbia faculty 1975–86, teaching Music Humanities and music history and theory courses, as well as leading the Collegium Musicum, a choral assembly that dates to the 1950s. He married Cathy Roebuck, a computer programmer at UC Berkeley, in 1984, and joined the faculty there two years later as a professor of musicology. He retired in 2014.
Taruskin's original research specialty was 19th-century Russian opera but his scholarly interests encompassed broad expanses of Western music history and its political, cultural and social contexts. He was presented many honors and prizes, the most prestigious of which — unique for a music historian — was the 2017 Kyoto Prize in arts and philosophy. He also received the first Noah Greenberg Award from the American Musicological Society, in 1978.
In his writings, Taruskin argued against the popular notion that music could be evaluated on its own, without taking into account its historical context. At a time when the classical canon was considered sacrosanct, he contended that it was a product of political forces and that it was neither created nor listened to in a cultural and historical vacuum.
"I have always considered it important for musicologists to put their expertise at the service of 'average consumers' and alert them to the possibility that they are being hoodwinked, not only by commercial interests but by complaisant academics, biased critics and pretentious performers," Taruskin wrote in 1994.
Taruskin's best-known books were products of his teachings. His two-volume study, Stravinsky and the Russian Traditions (1996), was inspired by a Stravinsky seminar that Taruskin taught at Columbia. And The Oxford History of Western Music (2005) grew out of Taruskin's lectures to undergraduates at Berkeley.
Taruskin wrote for the short-lived Opus Magazine in the 1980s before contributing long-form essays to the Arts & Leisure section of The New York Times. His writings for the Times and The New Republic were collected in the books On Russian Music and The Danger of Music, both published in 2008. His most recent book was the 2020 compilation Cursed Questions: On Music and Its Social Practices; he was working on another compilation at the time of his death.
"People with encyclopedic minds are often paralyzed by the sheer quantity of what they know," Ross wrote. "Taruskin could step back from the crowd of facts and marshal them into mobile lines of thought ... What ultimately made Taruskin a singular phenomenon — and, to my mind, the most formidable modern writer on music — was not what he wrote but how he wrote it. He possessed a fluid, engrossing style, seamlessly mixing the literary and the conversational, the meticulous and the evocative."
In addition to his wife, Taruskin is survived by a son, Paul; daughter, Tessa; sister, Miriam Lawrence; brother, Raymond; and two grandchildren.
— Alex Sachare '71

Published three times a year by Columbia College for alumni, students, faculty, parents and friends.
Columbia Alumni Center
622 W. 113th St., MC 4530, 4th Fl.
New York, NY 10025
212-851-7852
cct@columbia.edu

Columbia Alumni Center
622 W. 113th St., MC 4530, 4th Fl.
New York, NY 10025
212-851-7488
ccalumni@columbia.edu