| | | | | | | |
| --- | --- | --- | --- | --- | --- | --- |
| | | || | | || | | |
OBITUARIES
Roland D. Roecker, retired physician, Toms River, N.J., on April 11, 2006. Born in Brooklyn, Roecker lived in Summit, N.J., for most of his life, where he was a psychiatrist at Overlook Hospital and maintained a private practice before retiring.
David B. Mautner, retired servicemember, Las Vegas, on August 27, 2006. A retired Air Force lieutenant colonel, Mautner served in WWII (he was the crew pilot of the B24 Liberator Tubarao) and Korea; his memorial service featured full military honors with a 21-gun salute and "Taps." Mautner was active in College alumni affairs and attended the Columbia-Princeton football game in October 2002. Among others, he is survived by a daughter, Kathleen.


Charles A. Fritz Jr., retired professor and department chair, Storrs, Conn., on March 14, 2005. Born in Columbus, Ohio, Fritz attended the Fieldston School in New York City and earned a master's from Brown and a Ph.D. in philosophy from GSAS in 1950. He was a WWII veteran, working on the development of radar and radar guidance systems. A professor and former chairman of the philosophy department at Connecticut, Fritz joined its faculty in 1947 and became department chair in 1973; he retired in 1983. He specialized in the philosophy of science and logic and in the work of Bertrand Russell and published Bertrand Russell's Construction of the External World in 1952. Following his retirement, Fritz was a volunteer guide at the Windham Textile and History Museum and archivist and librarian at the Willimantic Train Museum. He was an active walker and nature enthusiast with an interest in stamp collecting, trains and travel. Fritz was predeceased in 1991 by his wife, Anita, also a Connecticut faculty member. He is survived by a son, Charles A . III; two grandchildren; and two great-grandchildren. Memorial contributions may be sent to the Homer Babbidge Library, Charles and Anita Fritz Fund.


John E.D. Grunow, retired CEO, Old Greenwich and Stamford, Conn., on October 18, 2006. Grunow was born on October 6, 1919, and entered the College with the Class of 1942. He captained the Columbia crew and was the stroke; he helped lead the team to unpre¬cedented victories in the 1940-41 seasons. Grunow graduated early, with a degree from the Business School, and enlisted in the armed forces. As a member of the Army Horse Cavalry, he was transferred to the Army Air Force and became a flight instructor. While in training, he married Betty Letsch, who became his wife of 48 years; she died in 1989. In 1943, Grunow was assigned to the 448th Bomb Group of the 8th Air Force and stationed in England at Wendover Field. While flying as captain of a B-24 Liberator bomber, he was shot down over Berlin in March 1944 and held prisoner in Poland for 18 months. Grunow graduated from Harvard Law School and began his career with Newmont Mining, then was president of Atlantic Cement and concluded his career with Martin Marietta, where he was president of the Natural Resources Division and v.p. of the corporation. In 1966, Grunow and a partner built the Old Greenwich Tennis Academy; he became sole owner until its sale in 2004. Grunow is survived by his children, John Jr., Steven, Andrew, Thomas, Peter, and Patricia Robertson; 15 grandchildren; and two great-grandchildren. Memorial contributions may be made to the Greenwich Point Conservancy or the Red Cross.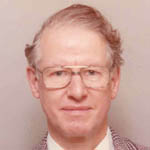 Edwin B. Lefferts, retired chemist, Rochester, N.Y., on September 22, 2006. Lefferts entered Columbia with the Class of 1942 but earned a B.S. and a Ph.D. in chemical engineering in 1942 and 1943, respectively, from the Engineering School. He then went to Eastman Kodak in Rochester, N.Y., for a year, until he enlisted in the Navy. Lefferts spent two years in the Pacific Theater and married Jean Adkins '43 LS in 1946. He earned a Ph.D. in physical chemistry from Harvard in 1951 and retired from Kodak in 1986. Lefferts was an active member of the Central and Downtown United Presbyterian churches for 63 years. He is survived by his wife; sons, James and his wife, Kristin, Peter and his wife, Laura Damuth, and Richard and his wife, Patricia; daughters, Ellen and Katherine; and seven grandchildren. Memorial contributions may be made to the music department of the Downtown United Presbyterian Church.


Helge R. "Dick" Hukari, pension and benefits executive, Atlanta, on October 9, 2006. Born in Toronto, Hukari graduated from Stuyvesant H.S. in 1946. After serving as a captain in the Marine Corps, he pursued a career in the pension and benefits industry with Mutual of New York in Dallas and General American Life Insurance in St. Louis and Atlanta. Hukari is survived by his wife of 47 years, Sue Scott Hukari; sons, Richard and his wife Kim, John and his wife Lisa, and Helge Jr.; sister, Anna Liisa Stromholm and her husband, Bert; six grandchildren; and six nieces and nephews. Memorial contributions may be made to Peachtree Presbyterian Church, 3434 Roswell Rd., Atlanta, GA 30305, specifying its Ecuadorian Ministry.
Leon G. Van Bellingham, media executive, Monroe Township, N.J., on September 25, 2006. The co-captain of the 1949 Columbia football team, Van Bellingham was a three-time letter winner and starred at running back for head coach Lou Little's Lions from 1946-49. The biggest moment of his Columbia career came in 1947, when he started against an Army squad that was undefeated in 32 games. Van Bellingham and the Lions came from behind to upset the Cadets 21-20. He and other members of the team were honored for their achievement in a 50th anniversary celebration. After graduating from Columbia, Van Bellingham joined NBC and helped create Today and The Tonight Show. In addition to his career in the media industry, he also founded the Manhattan Squash Club. Van Bellingham is survived by his wife, Isabelita Perez Van Bellingham; four children; three stepchildren, including Mark Clemente '08; three grandchildren; a step-granddaughter; a brother and a sister. Memorial contributions may be made to the Columbia football team scholarship fund.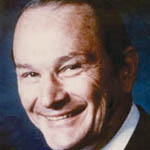 Edwin M. Trayner, retired ophthalmic surgeon, Branford, Conn., formerly of Tenafly and Park Ridge, N.J., on August 4, 2006. Trayner received his medical degree from P&S in 1956 and practiced for 40 years at Englewood Hospital in Englewood, N.J. He established an ophthalmology practice in Tenafly, N.J., and in 1980 was appointed director of the department of ophthalmology at Englewood Hospital. Under his leadership, the hospital introduced modern cataract removal techniques and laser clinics. In 1992, Trayner became president of the New Jersey Academy of Ophthalmology and in 1995 was elected president of the Bergen County Medical Society. After retiring from the active practice of medicine, Trayner served on the Judicial Council of the Medical Society of New Jersey until 2001. He was then appointed to the New Jersey State Board of Medical Examiners, on which he served until December 2005. Trayner is survived by his wife of 50 years, Rita Perrine Trayner; daughter, Elizabeth Monz; sons, Edwin Jr. '84 and Andrew; seven grandchildren; sister, Rose K. Poppe; and brother, Alfred. Memorial contributions may be made to Englewood Hospital.


Haig R. Dadourian, businessman, New York City, on September 5, 2006. Dadourian was born on December 15, 1936, in Brooklyn to survivors of the Armenian Genocide. He earned a degree from the Business School in 1959 and during his 40-year business career was president of InterRoyal and Deluxe Storage Systems and v.p. of Dadourian Export, commercial furniture and real estate companies. Dadourian loved his Armenian Church and heritage and was chairman of The Diocesan Council of the Eastern Diocese of the Armenian Church of North America for 12 years. He received the Ellis Island Medal of Honor in 2004 for distinguished service to the Armenian Church and community. Dadourian is survived by his wife of 48 years, Astrid; children, Leslie, Jeanine and Melanie; and four grandchildren.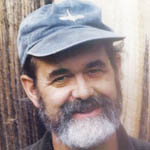 David R. Stephenson, teacher and timber frame home builder, Peterborough, N.H., on August 29, 2006. Stephenson's family moved to Irvington, N.Y., in 1946, where they lived for more than 50 years, 40 at Columbia's Nevis Estate, where his father was superintendent. A graduate of Holderness School, he took a year off from the College in 1962 to work on a sheep station in New South Wales, Australia. He hitchhiked back to the United States in 1963 and returned to Columbia, where he earned a degree in American history. Upon graduation, Stephenson was drafted into the Army; he received a National Defense Service medal and an Expert Marksman citation. In 1969, Stephenson traveled from London to Nepal, filming an independent documentary, Overland Underground, that aired on 60 Minutes. After moving to New Hampshire in 1970 with his wife, the former Melissa Eichler, he taught American history at Mascenic Regional School and English at Franklin Pierce College. Stephenson earned a master's in American history from Teachers College and taught at Benjamin Franklin H.S. in New York City. He formed a post and beam construction company, Stephenson Timber Frames, in 1976. Stephenson is survived by his wife of 35 years; children, Cyrus and Hannah; sister, Susan; and mother, Virginia M. Stephenson-Harris. His first-year roommate, Bob Turner '64, delivered a remembrance at his memorial service. Memorial contributions may be made, or memberships established, to the Monadnock Conservancy and the Harris Center.


Faris Bouhafa, music and media manager, Washington, D.C., on September 8, 2006. Bouhafa was born in New York City and grew up in Greenwich Village and Tunisia, his father's homeland. At the College, he was involved in student protests of the Vietnam War and considered himself an activist. In the late 1970s, Bouhafa managed the New York City rock club, Max's Kansas City, and produced a number of legendary shows, including one featuring a young, unknown Bob Marley as the opening act for a minimally better-known Bruce Springsteen. Later, Bouhafa formed a music management and production company. A chance meeting with Bob Dylan at a Greenwich Village bar led to a job at CBS Records managing artists, including Dylan. Bouhafa's interest in political activism was rekindled in the early 1980s after a meeting with Edward Said, who urged him to get involved in the Palestinian cause. Bouhafa moved to Washington, D.C., in 1984 to become media director for the American-Arab Anti-Discrimination Committee. In 1990, he joined the Arab American Institute, handling media relations. In the late 1990s, he was a day trader before rejoining the Arab American Institute in 2000 as a consultant. His marriage to Rafika Bouhafa ended in divorce. Survivors include his wife of 12 years, Abla Majaj; and a brother, Muncef.


Lawrence P. Colan, teacher, Mahopac, N.Y., on July 24, 2006. A recruited football player from Kenmore East H.S. in Tonawanda, N.Y., Colan later dropped lightweight football for crew. In 1969, he married Char Smullyan, now the College's director of undergraduate admissions and financial aid operations. The marriage ended in divorce after a year, but Smullyan credits Colan with bringing her to New York City and Columbia. Colan was a social worker in Ohio before returning east, where he began teaching at Riverdale Country School; he was there for more than 30 years. Colan began his career at RCS as assistant director of admissions; after two years, he discovered he would rather be in the classroom. Although he primarily taught English, Colan taught history for several years and also teamed with a colleague to teach a combination history/literature course. The September 2001 issue of RCS' magazine, Quad, featured a profile of Colan and noted, "He initially planned on being here only one year, but his plans changed when he 'saw things that I felt needed to be done, things that I thought I could be influential in accomplishing.'"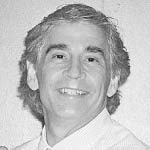 Robert H. Seidenberg, activist and author, Alexandria, Va., on October 16, 2006. Seidenberg was a native of Bethesda, Md., and a graduate of Walter Johnson H.S. He received a master's from the School of Cinema and Television at the University of Southern California. Seidenberg was co-founder and president of Fathers for Virginia, an organization committed to restoring the father's role in the American family and supporting fathers experiencing the trauma of divorce and custody crisis, and authored The Father's Emergency Guide to Divorce-Custody Battle. Formerly a television writer in Los Angeles, Seidenberg returned to Virginia to raise his family. He is survived by his wife, Ann Marie; children, Samuel, Jessica, Kaitlin and Virginia; sisters, Lisa Bruner and Sheila Hutman; and father, Jacob. Memorial contributions may be made to Fathers for Virginia, 5241 Bally Castle Cir., Alexandria, VA 22315 or to the Lombardi Cancer Center at Georgetown University Hospital, Attn: Office of Development, Research Building, Suite E501, 3970 Reservoir Rd., N.W., Washington, DC 20057.
Lisa Palladino
Other Deaths Reported
Columbia College Today also has learned of the deaths of the following alumni (full obituaries will be published if further information becomes available):
1940 Walter N. Dean, Wilsonville, Ore., on August 3, 2006. Dean entered Columbia with the Class of 1940 but earned a B.S. and an M.S. in electrical engineering from the Engineering School in 1941.
1941 R. Semmes Clarke, Cedar Grove, N.J., on October 8, 2006.
Leon A. Henkin, Oakland, Calif., professor emeritus, on November 1, 2006.
1944 Richard U. Stern, ophthalmologist, Blairstown, N.J., on June 7, 2006.
1951 Frank Durkan, attorney, Rye, N.Y., on November 16, 2006.
1953 James A. Yates, Bonita Springs, Fla., on October 27, 2006.
1955 Aaron Preiser, engineer, Morristown, N.J., October 20, 2006. Preiser earned a B.S. in mechanical engineering in 1956 from the Engineering School.
1957 Robert Harris, New York City, on August 19, 2006. Harris earned a degree from the Business School in 1959.
Joseph Lucciola, McLean, Va., on August 18, 2006.
1962 Harry K. Rosenthal, New York City, on June 13, 2006. Rosenthal earned a certificate in international and public affairs in 1965 from SIPA and a Ph.D. in history in 1967 from GSAS. Among others, he is survived by a sister, Geri Klinger; and his companion, Carol Schreiber.
1969 John P.S. ("Penn") Gardiner, Lexington, Mass., on November 9, 2006.
Obituary Submission Guidelines
Columbia College Today welcomes obituaries for College alumni. Please include the deceased's full name, date of death with year, class year, profession, and city and state of residence at time of death. Biographical information, survivors' names, address for charitable donations and high-quality photos (print, or 300 dpi .jpg) may also be inclouded. Word limit is 200; text may be edited for length, clarity and style at the editors' discretion. Send materials to Obituaries Editor, Columbia College Today, 475 Riverside Dr., Ste 917, New York, NY 10115-0998 or to cct@columbia.edu.
| | | | | | | |
| --- | --- | --- | --- | --- | --- | --- |
| | | || | | || | | |


CCT Home


This Issue


Previous Issue

CCT Masthead