| | | | | | | |
| --- | --- | --- | --- | --- | --- | --- |
| | | || | | || | | |
OBITUARIES


Augustus H. Griffing, retired minister, professor and librarian, Granville, N.Y., on September 16, 2007. Born December 24, 1906, in Orange, N.J., Griffing did graduate studies at the Princeton Theological Seminary and earned a bachelor's in theological studies. In 1959, he earned a master's in English from the University of Hawaii. Griffing began his professional life in 1930 as student pastor at the Grand Street Chapel in Rahway, N.J., where he stayed until 1932. From 1935–42, he was pastor at the First Presbyterian Church in Amenia, N.Y., and from 1942–46 he was an Army chaplain. In 1947, Griffing and his wife, Maryon Frances Doubleday, whom he married in 1935, moved to Hawaii. From 1947–55, he was pastor of the Makawai Union Congregational Church and part-time instructor at Maunaolu Community College. After Griffing left the ministry in 1955, he was an instructor and librarian until 1960. From 1960–70, he was an assistant professor of English at the University of Hawaii and worked part-time in the Office of the Dean of Student Services at the College of A&S. Griffing was a director of the Maui Philharmonic Society and its president for two years. After his 1970 retirement, he and his wife moved to Harford, N.Y. She died in 2005. Griffing also was predeceased by his adopted son, Lynn. Survivors include his nieces, Georgia Osborne and her husband, Franklin, Beverly Durkee and her husband, Willard, Shirley Black, Barbara McGeoch and her husband, Paul, and Marion Lundy; as well as their descendants.


S. Richard "Punch" Silbert, attorney, Longboat Key, Fla., on July 26, 2007. Formerly of Great Neck, N.Y., Silbert earned a degree from the Law School in 1935. He also was a builder, artist and sculptor. Silbert was predeceased by his wife of more than 50 years, Amy, and is survived by his children, Michael, Jimmy and Betsy Tanjeloff; daughter-in-law, Liz Horton; son-in-law, Jorge Tanjeloff; and four grandchildren. Memorial contributions may be made to Florida Studio Theater, 1241 North Palm Ave., Sarasota, FL 34236; Circus of Sarasota, 8251 15th St., East B, Sarasota, FL 34243; or Temple Beth Israel, 567 Bay Isles Rd., Longboat Key, FL 34228.


William T. Strauss, physician, Damariscotta, Maine, on August 6, 2007. Strauss was born in New York City, graduated from Poly Prep Country Day School in Brooklyn and earned a degree from P&S in 1937. He completed a residency in internal medicine at Meadowbrook Hospital (now Nassau County Medical Center). After two years in private practice, Strauss became assistant medical director for Hoffman-La Roche and subsequently was medical director for other major pharmaceutical companies. While at CIBA Pharmaceuticals, he is credited with coining the term "tranquilizer" for its new drug, Serpasil. Strauss developed and produced Medical Horizons on ABC, the first nationally broadcast medical program, from 1955–57. In 1964, he joined Albany Medical College as an associate professor of postgraduate medicine. In 1972, Strauss moved to Hampton, N.H., and became an editor of medical textbooks for the PSG Group. He is survived by his wife of almost 67 years, the former Sylvia Dickey; twin children, daughter Nona and son W. Theodore (Ted) III and his wife, Janice; and nieces, Diane Fraser, Marilyn Guddat and Janet Cate. Memorial contributions may be made to the Lincoln County Animal Shelter, 27 Atlantic Highway, Edgecomb, ME 04556, or to a charity of the donor's choice.


Mordecai H. Bauman, singer, New York City, on May 16, 2007. Born on March 2, 1912, Bauman's leading roles in productions of Gilbert and Sullivan operettas and a gold medal in the New York Music Week Competition convinced him to make music his vocation. Bauman was granted a fellowship to Juilliard during his first year at the College (1930) and was the first student to attend both institutions concurrently, graduating from Juilliard in 1934. Bauman starred in The Varsity Show every year and sang leading roles in Juilliard operas. While an undergraduate, he sang in the Broadway play Within the Gates. Bauman returned to Columbia for starring roles in Morningside Players productions and narrated the 1941 premiere of the opera Paul Bunyan in New York. Among its cast members was Irma Commanday, whom he later married. In 1935, a fellow Juilliard student introduced Bauman to composer Hanns Eisler. He toured with Eisler and was chosen to record the first group of songs by Charles Ives for Henry Cowell's New Music Recordings. Bauman introduced many important works of the 20th century, such as songs by Ives, Eisler, Blitzstein and Copland. A WWII Army veteran, he served in the European Theater of Operations and later was hired to head the opera department at the Cleveland Institute of Music. In 1952, Bauman and his wife founded Indian Hill Arts Workshop, in Stockbridge, Mass., and in 1976 donated the property to Brooklyn College. In 1978, he was invited to a symposium in Berlin in honor of Eisler. While there, Bauman was so moved when he entered Bach's church that he was inspired to create a documentary about him and collaborated with his son, Marc. The Stations of Bach was the first documentary about a musician funded by the NEH and was televised on PBS in 1990. Two of Bauman's early recordings were among the 50 selected for inclusion in the National Recording Registry at the Library of Congress, and his archive is in the Tamiment Collection at NYU. Bauman is survived by his wife and son as well as his other son, Joshua; and stepchildren, Charles Israels and Elisabeth Israels Perry.


Graham S. McConnell, retired physician, Spokane Valley, Wash., on September 24, 2007. Born on Valentine's Day in 1915 in Minneapolis, McConnell was educated in New York public schools. He enrolled in the Law School but switched to pre-med at Washington State College and earned a B.S. McConnell received his M.D. from the University of Oregon Medical School in 1942. He served as battalion surgeon in the 69th Infantry Division from 1942–43 in Europe during WWII and was discharged in 1975 but was a reservist with the Washington National Guard for 32 years, retiring as a lieutenant colonel. After WWII, McConnell worked in numerous towns but returned to Spokane, where he had worked prior, and was elected county coroner in 1986. He served two terms before retiring in 1994. McConnell was a 60-plus–year member of the American Legion and a member of many charitable and service groups. He was preceded in death by two sisters and his first wife, Laura May (Brown), from whom he was divorced. He is survived by his wife of 21 years, Lois Haines Dempsey; her sons, Tom Dempsey and his wife, Kathy, Matt Dempsey and his wife, Barbara, and James Dempsey; her daughter, Kate Pedersen and her husband, Stan; his daughters, Sara Lee Johnson and her husband, Val, Susan Walker and her husband, Bob, and Molly Lessard and her husband, Aaron; son, Jo and his wife, Debbie; brothers, David and his wife, Pat, and John and his wife, Pearl; nine grandchildren; seven step-grandchildren; 15 great-grandchildren; and five step-great-grandchildren. Memorial contributions may be made to Hospice of Spokane, PO Box 2215, Spokane, WA 99210-2215, the Shriner's Hospital for Children – Spokane Unit, PO Box 2472, Spokane, WA 99210-2472 or to a charity of the donor's choice.


Henry S. Galbraith, lumberman, Paradise Valley, Ariz., on February 7, 2007. A prominent community leader, Galbraith worked in the family business and was a founding member of All Saints Episcopal Church. He is survived by his wife, Alma; 11 children; 27 grandchildren; five great-grand children; and two sisters. Memorial contributions may be sent to the Heard Museum or All Saints Episcopal Church, 6300 N. Central Ave., Phoenix, AZ 85012.


Ignatius J. Stein, physician, Sharpsburg, Ga., on July 26, 2007. Stein was a physician and surgeon for more than 60 years. He earned his medical degree from NYU College of Medicine. While in the Air Force, Stein served in several Air Force hospitals, including in Oklahoma, Texas, Bermuda and Japan. He served in the Air Force for 20 years and then lived in the Atlanta area. Stein retired from surgery in the late 1980s and started treating his patients for weight loss; he was one of the first physicians in the Southeast to establish a physician-supervised weight loss program. Stein retired from his first program in 1991. He was retired and raising his three youngest children in the Coweta County area. Because he did not know what to do with all of his extra time, he volunteered to cover for a physician who had had a heart attack. When the physician recovered, he offered to sell Stein his rural practice. Stein bought the practice in 1993 and practiced there until he and his son, Sam, moved the practice to Tyrone in 2003 to be closer to his home. Stein is survived by his 11 children and 16 grandchildren.


Ernest J. Leo, retired professor, New York City, on November 8, 2007. Born in Brooklyn in 1929, Leo graduated from the College Phi Beta Kappa and earned a master's from Northwestern. He taught and studied for a Ph.D. at Harvard. Leo served in the Army CounterIntelligence Corps until his honorable discharge in 1954. He taught German at the University of Pittsburgh, Columbia, City College and then at Brooklyn College for more than 20 years until his 1992 retirement. Leo was an avid historian of the Napoleonic era. He is survived by four nephews and their spouses; two grandnieces; and two grandnephews. Memorial contributions may be made to a charity of the donor's choice.



Jerome R. Halperin, attorney, New York City, on April 4, 2007. Born on February 1, 1933, in New York City, Halperin earned a degree from the Law School in 1956. He had a distinguished 50-year career as a general law practitioner with specialties in business and real estate litigation and matrimonial law. Two of Halperin's children, son Guy and daughter Kyle, were his law partners. He also is survived by his wife, Judith; sons, Spence '77, Preston '81L and Blake; daughters, Alana Cohen and Martine Klein; and 13 grandchildren.



Theodore S. Lynn, attorney, New York City, on October 17, 2007. Lynn earned a degree from Harvard Law School and at the time of his death was a partner in Stroock & Stroock & Lavan. He was a member of Central Synagogue and The Jewish Center of Atlantic Beach as well as a trustee of the Jewish Home & Hospital, where he was on the Bronx Division and Lifecare Community Services Boards as well as the finance and compliance committees. Lynn is survived by his wife, Linda; children, Jessica, and her husband, Tucker Lee, and Douglas, and his wife, Jamie; two granddaughters; and mother, Sydelle. Memorial contributions may be made to the Multiple Myeloma Research Foundation, 383 Main Ave., 5th Fl., Norwalk, CT 06851. [See the 1958 Class Notes for more on Lynn.]
Louis C. Stamberg, USAID official, volunteer, Washington, D.C., on October 9, 2007. Stamberg was born in Allentown, Pa., and graduated Phi Beta Kappa from the College. He earned a law degree from Harvard in 1961. Stamberg worked for the U.S. Agency for International Development for 34 years as a program officer for the India, Thailand, Afghanistan, Gabon, Chad, Central African Republic and Congo-Brazzaville desks. In the mid-1960s, he spent more than two years at the USAID mission in New Delhi. After retiring from government work in 1995, Stamberg volunteered extensively: He read newspapers for the blind at the Washington Ear, served on the community council of public radio station WAMU (88.5 FM), worked the Ward 3 polls every Election Day and served on the board of directors of Pact, an international nongovernmental organization of which he was briefly chairman of the board. Stamberg's traveled to a broad range of developing countries in Asia and Africa, as well as in recent years to France. He is survived by his wife of 45 years, Susan; and son, Joshua.


Doran W. "Bill" Cannon, screenwriter and playwright, Lompoc, Calif., on March 12, 2005. Cannon was born on February 11, 1937, in Toledo, Ohio, where he was raised and schooled. He earned an M.B.A. from the Business School in 1962. Cannon first attracted attention when he wrote, produced and directed the film The Square Root of Zero in 1965. The film, which won the Director's Fortnight Award at the San Francisco Film Festival, is archived in the Museum of Modern Art. Cannon moved to the West Coast and several of his screenplays were produced as movies including Brewster McCloud, directed by Robert Altman, and Skidoo, directed by Otto Preminger. He also was responsible for writing the opening scene of The Godfather with the phrase "I Love America!" A member of the Academy of Motion Picture Arts and Sciences, Cannon wrote more than 20 screenplays for Hollywood, becoming a playwright in the 1990s. In the early 1990s, he started The Writing Academy, where he taught seminars on creative writing and story structure techniques. He also created an online course, "Write Like a Pro," with Education To Go, for more than 1,400 colleges nationwide. A resident of Lompoc since 1999, Cannon painted landscapes and also became an art dealer. In 2004, he coached the Lompoc H.S. boy's tennis team to a winning season without losses. Survivors include his wife, Mary; daughter, Hannah; niece, Rosalind Kaplan; nephew, Robert Barsky; and first wife, Lynne Friedman Cannon. He was preceded in death by a sister, Marilyn Barsky, and brother, Joseph.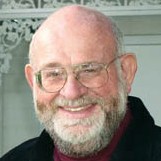 Martin G. Groder, psychiatrist, Chapel Hill, N.C., on October 12, 2007. Born on November 15, 1939, Groder graduated from Forest Hills H.S. and P&S in 1964. During his psychiatric residency, he was mentored by Dr. Eric Berne, in whose San Francisco Social Psychiatry Seminar — at which time the theoretical structure of Transactional Analysis was developed — he thrived. In 1968, Groder became the psychiatrist at the United States Penitentiary at Marion, Ill., where he founded the Asklepieion. As warden of the Federal Center for Correctional Research at Butner, N.C., he developed the psychiatric program and the four research units. Groder resigned in 1975 and entered private practice in Chapel Hill, N.C. He lectured and wrote articles on transactional analysis, business, self-improvement and health for Boardroom, Bottom Line/Personal and other publications and international organizations. He wrote Business Games with John Von Hartz (1980) and, with Pat Webster Ph.D., Second Chances: A Love Guide for Alpha Males (in publication). Groder is survived by his wife, Leslie Ann Myers; children, Andrea Mia Groder-Sternfeld '88, Eric Strausz and Marc; stepsons, Peter and Paul Glasspoole; three grandchildren; and one step-granddaughter. [See the 1960 Class Notes for more on Groder.]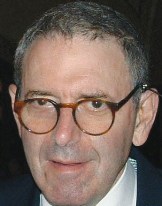 Abbot H. Rudolph, retired human resources executive, New York City, on October 15, 2007. Born in Cleveland on June 27, 1942, Rudolph attended John Adams H.S. before moving to New York in 1960. At Columbia, he received the Van Am Prize Medal and the Herpers Memorial Prize Room. Rudolph was president of the Citizenship Council during his senior year. After receiving his M.B.A. from the Business School in 1966, he served as an officer in the Coast Guard and Coast Guard Reserve, attaining the rank of lieutenant commander. Upon completion of active duty military service, Rudolph held positions at McKinsey and FMC Corp., Chicago, before beginning a 30-year human resources career in the cosmetics industry. He was diagnosed with Parkinson's Disease in 2001 and retired after 17 years with Estée Lauder, most recently as s.v.p., global management resources. Before joining Estée Lauder, he was v.p., personnel, at Revlon. Rudolph is survived by his partner, Stephen Fleming; daughter, Danielle Rudolph '91 Barnard and her husband, Richard Cohen; son, David, and his wife, Chitomi; one grandson; and brother, Stephen, and his wife, Alice. Memorial contributions may be made to the Michael J. Fox Foundation for Parkinson's Research, PO Box 4777, New York, NY 10163; www.michaeljfox.org.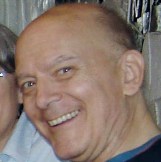 William N. Zimmer, art critic, New York City, on September 28, 2007. Born in Santa Fe, N.M., Zimmer earned an M.F.A. in art history from the University of Texas, returning to Manhattan in 1973. He began writing criticism for Arts Magazine in 1975. Zimmer covered SoHo's gallery scene in the 1970s and '80s and later wrote for The New York Times and other publications. He was among the first critics to review the work of artists such as Keith Haring, Julian Schnabel and David Salle, who became major figures in the 1980s and were the subjects of columns Zimmer wrote in the '70s for the now-defunct SoHo Weekly News. Zimmer wrote for The New York Times from 1982–2004, reviewing art for the Westchester, Connecticut and New Jersey regional sections, and also wrote catalog essays for exhibitions by artists such as Donald Sultan, Brice Marden, Paul Jenkins, Benny Andrews and Richard Bosman. Most recently, he curated an exhibition by John Kingerlee, which is scheduled to travel to several museums around the country. Zimmer taught at the Parsons School of Design and at LaGuardia Community College, where a memorial to his life work, the William Zimmer Prize, will be awarded annually in art criticism. He is survived by his sisters, Louise Lucke and Zoe Trimmer.



Rick Johnson, finance professional, New York City, on November 3, 2007. Johnson grew up in Oberlin, Ohio, and earned a joint law degree and M.B.A. from Harvard. He had experience in law, investment banking, private equity investing, and financial and management consulting. From 2004 until his death, Johnson was founding partner at FORS Capital Partners, one of the first private equity funds targeting the U.S. Hispanic market. Earlier positions included financial consultancies, managing partner at Phoenix Venture Partners, general partner at Kelso & Co., v.p. of Chase Merchant Bank, v.p. of Salomon Brothers, and starting his career as an associate at Sullivan and Cromwell. Among Johnson's interests were classical music, jazz, theater, the arts, fine food and wine, travel, boxing, ballroom dancing and skiing. He was active in alumni affairs, especially the Black Alumni Council, and was a mentor to many alumni and friends. Johnson established a scholarship fund at Columbia to honor his father, Lee. It has been renamed the Rick and Lee Johnson Memorial Scholarship; contact the Alumni Office to make a contribution. Among Johnson's survivors are his wife, Weiwei DU; brother, Ted '81; and nephew, Wesley.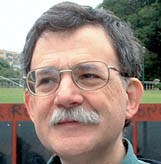 Roy A. Rosenzweig, professor, historian, and digital technology and new media pioneer, Arlington, Va., on October 11, 2007. Rosenzweig was born on August 6, 1950, in New York and was raised in Bayside, Queens. After graduating magna cum laude from the College, he received a fellowship to study history at St. John's College at Cambridge and earned his Ph.D. in history in 1978 from Harvard. After teaching at Wesleyan and Worcester Polytechnic Institute, Rosenzweig joined George Mason University in 1981, where he was the Mark and Barbara Fried Professor of History and New Media and director of the Center for History and New Media at the time of his death, having founded CHNM in 1994. He was involved in a number of digital history projects, including Web sites on U.S. history, historical thinking, the French Revolution, the history of science and technology, world history and 9-11. Among Rosenzweig's many honors and awards were in 1999 receiving the Outstanding Faculty Award, Virginia's highest college faculty honor; in 2003, the second Richard W. Lyman Award for his work with CHNM, particularly the "History Matters" project and the September 11 Digital Archive; in 2005, the James Harvey Prize of the American Historical Association for "History Matters"; and in 2007, the Distinguished Service Award from the Organization of American Historians. Rosenzweig received a Guggenheim Fellowship, an NEH Fellowship, lectured as a Fulbright professor, authored and co-authored numerous books and was v.p. for research of the American Historical Association (2004–06). Survivors include his mother, Mae; his wife of 26 years, Deborah Kaplan; and his sister, Robin Schkrutz. Memorial contributions may be made to the George Mason University Foundation, 4400 University Dr., MS 1A3, Fairfax, VA 22030. Please note that your gift is for the CHNM. You also may visit www.thanksroy.org.




Keith E. Law, information technology expert, Hartsdale, N.Y., on November 22, 2003. Law was born on March 13, 1956, in Los Angeles. He graduated from the American School in Paris, received his B.A. from Columbia and pursued graduate studies at UC Berkeley's School of Journalism. Law was a writer and stand-up comic in California in his early career and later pursued an IT career. He was published in technical journals and was a presenter at industry conferences. Law became the director of IT for the Stamford region of ADP Benefits Services. He is survived by his wife, Ann Smith-Law, whom he married in 1993; and brother, Eric, and his wife, Candace. Memorial contributions may be made to Sisters of Divine Compassion, 52 North Broadway, White Plains, NY 10603.
Lisa Palladino
Other Deaths Reported
Columbia College Today has learned of the deaths of the following alumni (full obituaries will be published if information becomes available):
| | |
| --- | --- |
| 1933 | Frederick H. Burkhardt, educator, Bennington, Vt., on September 23, 2007. Burkhardt earned a Ph.D. from GSAS in 1940. |
| 1934 | Kenneth W. Cooper, Riverside, Calif., on August 8, 2007. Cooper earned a Ph.D. in biological sciences in 1939 from GSAS. |
| 1935 | Martin E. Manulis, stage, television and film producer, Los Angeles, on September 28, 2007. |
| 1937 | William B. Tarpley Jr., Coatesville, Pa., on October 27, 2007. Tarpley earned a master's and a Ph.D. in chemistry from GSAS, in 1948 and 1951, respectively. |
| | Harry M. Wheaton, Ogdensburg, N.Y., on May 30, 2007. |
| 1939 | Everett K. Deane, Port Jefferson Station, N.Y., on November 24, 2005. |
| | Homer M. Juby, Harrington Park, N.J., on August 26, 2007. |
| 1941 | John Jindra, retired chemist, Freehold, N.J., on August 5, 2007. |
| | George P. Lutjen, editor and publisher, Southbury, Conn., on September 25, 2007. |
| 1942 | William H. "Hank" McMaster, retired business owner and CFO, Naples, Fla., on November 4, 2007. |
| 1944 | Ralph Lane Jr., professor emeritus, Burlingame, Calif., on October 9, 2007. Lane earned an M.A. in sociology in 1947 from GSAS. |
| | Thomas B. Upchurch III, retired chemical engineer, Yarow Point, Wash., on September 9, 2007. Upchurch entered with the Class of 1944 but earned a B.S. in 1943 from the Engineering School. |
| 1945 | Alfred Tanz, ob/gyn, New York City, on November 14, 2007. |
| 1948 | Wayne L. Dail, Eatontown, N.J., on September 1, 2001. |
| 1951 | Donald J. Rapson, attorney, Deal, N.J., on October 7, 2007. Rapson earned a degree from the Law School in 1954. |
| 1958 | Gerald D. Feldman, professor and historian, Berkeley, Calif., on October 31, 2007. |
| 1966 | Robert F. Southard, professor, Liberty, Ind., and Oxford, Ohio, on November 6, 2007. |
| 1968 | Paul S. Wolfish, physician, Calabasas, Calif., on September 20, 2007. He is survived by his wife, Toby; daughters, Melissa and Erica; brother, Arthur; and sister, Rosalind Liebenthal. |
| 1972 | Andre F. Cardinale, Islip Terrace, N.Y., on July 6, 2007. |
Obituary Submission Guidelines
Columbia College Today welcomes obituaries for College alumni. Please include the deceased's full name, date of death with year, class year, profession, and city and state of residence at time of death. Biographical information, survivors names, address(es) for charitable donations and high-quality photos (print, or 300 dpi .jpg) also may be included. Word limit is 200; text may be edited for length, clarity and style at editors discretion. Send materials to Obituaries Editor, Columbia College Today, 475 Riverside Dr., Ste 917, New York, NY 10115-0998 or to cct@columbia.edu.
| | | | | | | |
| --- | --- | --- | --- | --- | --- | --- |
| | | || | | || | | |


CCT Home


This Issue


Previous Issue

CCT Masthead