| | | | | | | |
| --- | --- | --- | --- | --- | --- | --- |
| | | || | | || | | |
OBITUARIES
Victor Futter '39, Attorney, Former CCAA President
Victor Futter '39, '42L, a prominent New York attorney and law professor, died on September 21, 2005, at his home in Manhasset, N.Y. [more]
Dr. William F. Friedman '57, UCLA Professor, Senior Associate Dean
Dr. William F. Friedman '57, former executive chairman of the department of pediatrics and senior associate dean for academic affairs at the David Geffen School of Medicine at UCLA, died on August 25, 2005, in Los Angeles. [more]

1931

Ingo Maddaus, retired mathematics professor, Scotia, N.Y., on May 14, 2005. Maddaus received an M.A. in mathematics from GSAS in 1932 and a Ph.D from the University of Michigan, Ann Arbor, in 1940. He retired from Union College, Schenectady, where he had been a mathematics professor for 38 years.
Nathaniel Weyl, writer and economist, Ojai, Calif., on April 13, 2005. Born on July 20, 1910, in New York City, Weyl was the only child of Walter Edward Weyl, a founder of The New Republic and a prominent progressive, and Bertha Poole Weyl. After the College, he did postgraduate work at the London School of Economics and Columbia. Weyl was active in leftist student groups at the College and later played a minor role in the Alger Hiss spy case. Noted by The New York Times as "one of a type of mid-century American intellectual who repudiated youthful communist affiliation and tilted toward conservative thought," Weyl wrote several books, two of which, Treason (1950) and Red Star Over Cuba (1960), aroused critical interest and discussion. But it was his admission that he had been a communist in the 1930s, and a member of the Ware Group along with Hiss, that earned Weyl notoriety. He left academic life for Washington, D.C., in 1933 and joined the Agricultural Adjustment Administration, where he was recruited into a communist cell that, he would later testify, included Hiss. Weyl spent two years overseas in the Army in WWII. In 1952, Weyl testified at a Senate subcommittee meeting how he had seen Hiss at meetings of the communist cell. Weyl's testimony added weight to the charges brought against Hiss by Whittaker Chambers '24, who accused him of espionage. In later years, Weyl moderated his conservative views, voting for Bill Clinton and John Kerry. He is survived by twin sons, Walter and Jonathan; and stepdaughters, Georgianne and Jeanne Cowan.

1933

Louis J. Francis, market research manager, Somers, N.Y., on April 16, 2005. Francis worked for the New York Daily News for 45 years, with much of that time as market research manager. He served as a company commander in the Army Corps of Engineers in Burma during WWII and in Korea during the Korean War. Francis is survived by his wife, Virginia; six children; seven grandchildren; and three sisters.

1935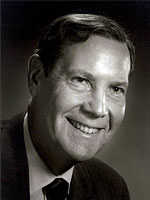 Harmon S. Potter, retired attorney, Bellport, N.Y., on July 13, 2005. Potter was born in New York City on October 3, 1914, and was P.S. 186's valedictorian. After the College, he earned an L.L.B. from the Law School in 1937. In private practice before WWII, Potter was an Army officer from 1941–46. He was a patent attorney with the U.S. Atomic Energy Commission in Washington, D.C., starting in 1947, and from 1959 until his retirement in 1972 served as chief of the AEC's Patent Group at the Brookhaven National Laboratory in Upton, N.Y. Potter read and traveled extensively and was an avid numismatist and expert gardener. He is survived by his wife of 58 years, the former Anna L. Goddard; children, Lawrence '81 GSAS, '92 GSAS, a SIPA professor, and Jane; and two grandchildren.

1939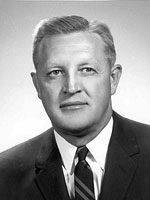 John C. "Jack" Wright Jr., retired business executive, Williamsburg, Va., on February 15, 2005. Wright was born on October 6, 1914, in Buffalo, N.Y. He attended prep school at the Wyoming Seminary in Kingston, Pa., and then went on to the College, where he joined the Sigma Chi fraternity and distinguished himself as captain of the football team. During WWII, Wright was an Army captain; he married Barbara Pfenning in 1942. When the war ended, Wright began a career with the Goodyear Tire & Rubber Co., living first in Akron, Ohio, and then settling down for many years in Birmingham and Bloomfield Hills, Mich. He retired from Goodyear in 1979 to Harbor Springs, Mich., to ski, golf and sail. Wright was a member of many organizations, including the Rotary Club, the Detroit Athletic Club and the Michigan Seniors Golf Association. In 1998, he and his wife moved to Williamsburg. Wright is survived by his wife; children, Richard and David, and Laurie Kingsley; three grandchildren, including Christina Wright '03; and sister, Catharine.
Victor Wouk, electrical engineer and inventor, New York City, on May 19, 2005. Wouk was born in the Bronx on April 27, 1919, the son of a prosperous laundry owner. He studied engineering as an undergraduate and became friendly with television pioneer Edwin Howard Armstrong, which led to Wouk's participating in the first television broadcast of a baseball game, between Columbia and Princeton, in 1939 (adjusting an antenna on Philosophy Hall). Wouk's professional career included research in AC/DC converters, and he developed an early version of the hybrid automobile capable of speeds up to 85 mph, the electric/internal combustion 1972 Buick Skylark. Wouk's hybrid was developed as a method of reducing tailpipe emissions; the project took on urgency as oil supplies tightened after 1973. Wouk's research ended in the late 1970s after the EPA withdrew support for the project. More an engineer than an industrialist, Wouk continued to advocate for the concept and pressed the MTA to adopt hybrid technology for buses. Wouk did graduate work at the California Institute of Technology and received his doctorate in electrical engineering in 1942. He worked for Westinghouse in Pittsburgh, where he developed high-voltage controls for centrifuges used to purify uranium for the Manhattan Project. After the war, Wouk founded Beta Electric Corp., which became one of the nation's leading suppliers of high-voltage electrical supplies. He sold Beta in 1956 and founded a new company to manufacture AC/DC converters. Wouk's interest in alternative power sources for automobiles began in 1962, when a founder of Motorola asked him for advice on an electric car he had developed. Wouk found that car impractical but he saw the potential of batteries as a supplemental power source and began working on ideas for a hybrid for American Motors. When Russell Feldmann, a Motorola founder and early electric-car enthusiast, had problems modifying a fleet of Renault Dauphines in which he had installed batteries and electric motors, he brought in Wouk for a consultation. Wouk realized that the fundamental problem with the technology was that batteries alone could not provide enough power for quick acceleration. After Feldmann dropped the project, Wouk kept working on it, arriving at the solution of using a small conventional engine with batteries and an electric motor. After a long series of EPA tests, Wouk's prototype was rejected, and he folded his company, Petro-Electric Motors Ltd. He spent subsequent decades writing articles and letters to the editor, insisting that hybrids were the way forward. He was gratified when the Toyota Prius made its debut in 1997 and owned a white one. Wouk continued to lobby and consult and wrote letters to the editor on diverse topics. His brother, Herman '34, dedicated his most recent novel, A Hole in Texas, to Victor. And the character Palmer Kirby in Herman's War and Remembrance, a CalTech alum, is said to be based on Victor. His family endowed a lecture series in his name at CalTech, and Wouk listened via remote hookup to the inaugural lecture the night of his death. An active philanthropist, Wouk was a 92nd Street Y board member, a chairman of the Federation of Jewish Philanthropies and a supporter of the Yeshiva University in New York. He is survived by his wife of 64 years, Joy Lattman Wouk; sons, Jonathan and Jordan; a grandson; and his brother.

1943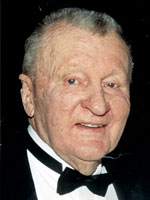 Kenneth G. Germann, athletics director and conference commissioner, Glen Allen, Va., on August 24, 2005. Germann was born in Garden City Park, N.Y. A standout football player at Columbia, he was a wingback and punter for a team led by Paul Governali '43, an all-American tailback. In 1941, Germann averaged 41.6 yards a punt, still the Columbia record. He also played basketball for two years. After the College, Germann spent three years in the Marines, leaving as a captain. In 1946, he signed a contract with the Buffalo Bills of the All-America Football Conference but never played. Instead, he spent 11 years as football coach at Iona Prep in New Rochelle, N.Y., four years as freshman coach at Columbia and seven years as assistant athletic director and lightweight football coach at Rutgers. Germann returned to Columbia in 1957 as a freshman football coach. He later became assistant director of athletics before leaving for a similar position at Rutgers in 1965. Again returning to Columbia, Germann served as director of physical education and intercollegiate athletics from 1968–73 and helped spearhead the drive to build the Marcellus Hartley Dodge Physical Fitness Center, which opened in 1974. In 1973, Germann left Columbia to begin a 13-year tenure as commissioner of the Southern Conference, a position he held until 1987. The Germann Cup is awarded annually to the Southern Conference school with the best overall women's program in recognition of his role in expanding women's programs in the conference. Germann is survived by his wife, the former Ruth Wiesendanger; son, Kenneth G. Jr. '73; daughters, Debby Baker and Kathe Henke; and three grandchildren.

1947

John M. Montias, economist, Vermeer scholar and pioneer in the economics of art, New Haven, Conn., on July 26, 2005. Montias earned a certificate from SIPA in 1950 and a Ph.D. in economics from GSAS in 1958. According to The New York Times, Montias was part of the Annales school of economists and historians, and was among those who, in the early and mid-20th century, promoted a new form of history by replacing the examination of major leaders and events with the microstudy of ordinary people and occurrences. Through analysis of documents ranging from notes and letters to receipts and legal papers, Montias thoroughly examined the life of Johannes Vermeer, one of his favorite — and one of the world's most enigmatic — artists. Montias' work opened the door for a new genre of art history in which artists were analyzed in the context of their societal and economic surroundings and not merely their works. Born on October 3, 1928, in Paris, Montias was sent in 1940, alone and by ship, by his Jewish parents to the safety of the United States — and an Episcopalian baptism — just as the Germans were preparing to invade France. He boarded at the Nichols School in Buffalo, where as a 14-year-old volunteer in the small library of the Albright-Knox Art Gallery, he came across Wilhelm Bode's gilt-edged folio volume of Rembrandt and was immediately captivated. Montias began teaching at Yale University in the late 1950s. He specialized in the economic systems of the Soviet bloc during the '60s and '70s and served as a consultant to high-ranking government officials. His analysis of the economies of Eastern European countries at times drew suspicion; he was shadowed and eventually expelled from Hungary on suspicion of espionage. But if his work was economics, his passion was art, particularly that of the 16th- and 17th-century Netherlands. Montias' second career began when he won a summer grant in 1975 to write a comparative study of Dutch art guilds. He traveled to Delft, where he discovered that no in-depth study of a guild existed. So began his quest to uncover the life of one of the world's most mysterious artists, unearthing and poring over 454 documents related to Vermeer and his family that lay, long undisturbed, in the archives of no fewer than 17 Dutch and Belgian cities. In 1989, Montias published Vermeer and His Milieu: A Web of Social History, in which he revealed secrets of Vermeer's life: that Vermeer's grandfather was a convicted counterfeiter; that his grandmother ran illegal lotteries; and that the artist himself fathered 13 children and died at 43, destitute. Montias published three more books about the 17th-century Dutch art market: Artists, Dealers, Consumers: On the Social World of Art; Public and Private Spaces: Works of Art in 17th-Century Dutch Houses with John Loughman; and Art at Auction in 17th-Century Amsterdam. Theodore Melnechuk '48 says, "I remember John vividly from my freshman year (1945–46) as a bright, jolly, charming fellow with a slight French accent. Many years later, I read his first book on Vermeer, and I wish I had written him a fan letter about it." Montias is survived by his wife, Marie; son, John-Luke; and mother, Giselle de la Maisoneuve.

1948

Proctor M. Denno Jr., retired computer systems specialist, Venice, Fla., on May 17, 2005. Denno was born on March 12, 1921, on Staten Island, N.Y. During WWII, he served six years in the Navy and was a Pearl Harbor survivor. As a member of the Air Force Reserve, he was called to active service as an intelligence officer during the Korean War and moved to Venice in 1986 from Vienna, Va. He was retired from the IRS. Survivors include his wife of 56 years, Elsa; son, Charles; and brother, Theodore. Memorial contributions may be made to the Columbia College Fund.
Joseph C. Holbrook Jr., retired minister and reverend, Bridgewater, N.J., on June 4, 2004. Born in Indianapolis, Holbrook graduated from high school in Westwood, N.J. He attended the College after serving in officer training school in the Army Air Corps during WWII. Holbrook earned a master's of divinity in 1952 at Western Theological Seminary in Holland, Mich., and a master's of theology in 1953 at Westminster Seminary in Philadelphia. While in seminary, he also studied at La Faculté de Théologie Réformée in Aix-en-Provence, France. He was ordained as a minister in the Reformed Church in America in 1952 and served churches in New Jersey, Chicago, Denver and Brooklyn. Holbrook was active in ecumenical affairs throughout his career and was executive director of Evangelical Concern in Denver during the late 1970s, directing the efforts of multiple churches in community projects, including the resettlement of Vietnamese refugees in Denver. He was elected to the General Program Council of the Reformed Church in America, the Reformed Church Theological Commission and represented the denomination at the World Alliance of Reformed Churches. Holbrook was a popular devotional author and published numerous bible studies in the "Words of Hope" series. In his retirement, he was known as "Old Book Holbrook," as he bought and sold theological books at schools and seminaries throughout the northeast. Survivors include his wife of 50 years, Anna Herder Holbrook; children, Harriet, Taylor and Sarah; and five grandchildren.

1949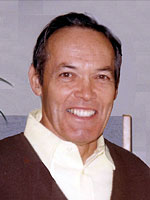 Thomas W. Fitzpatrick, retired sales representative, Franconia, N.H., on June 24, 2005. Fitzpatrick was born on April 4, 1922. He was an outstanding student and athlete, lettering in football and wrestling at Needham (Mass.) H.S. In 1941, he entered the College and became a football standout under Lou Little. At the beginning of WWII, Fitzpatrick was drafted into the Army Signal Corps, serving in North Africa, the invasion of Italy and peacekeeping in Germany. After his discharge, he finished his studies in electrical engineering at Columbia. Serving the Northeast, Fitzpatrick worked for such companies as New England Electric, Formed Plastic, Ripley, National Safety Wear, White Rubber and Green Mountain Glove. In 1960, his growing interest in skiing brought him to the White Mountains region, where he established residence. At his memorial Mass, celebrated on July 1, Dr. Joseph Karas '49 eulogized his best friend as "tremendously generous in a quiet, humble way, a kind and caring man, an outdoorsman who loved a challenge." Fitzpatrick is survived by his sisters, Grace Frawley and Anne Giron; as well as three generations of nieces and nephews. Memorial contributions may be made to the Copper Cannon Camp, PO Box 124, Franconia, NH 03580.

1950

G. Peter Buchband, business owner, Port Washington and Southampton, N.Y., on August 12, 2005. Buchband was born in Vienna. After the College, he earned an M.S. in chemistry from Purdue. Buchband served in the Air Force as an R&D officer during the Korean War, followed by several years in the defense business. He got involved with computers in 1959 and helped found several consulting businesses. Buchband later was a consulting director at Main Hurdman & Co., CPAs, which merged into Peat Marwick, now KPMG. In 1984, he was retained to administer a class-action settlement that General Motors entered. He started a project team in Garden City, N.Y., and soon grew it into a business unit, The Garden City Group. The company was purchased by Crawford & Co. in January 1999, but Buchband ran it until February 2000. In his leisure time, Buchband enjoyed golf. He is survived by his wife of 43 years, Wally Goldstein Buchband; children, Richard '89L and William '92 Business; and five grandchildren. Memorial contributions may be made to the Multiple Myeloma Research Foundation, 51 Locust Ave., New Canaan, CT 06840.

1954

Richard S. Salzman, retired associate judge of the District of Columbia Superior Court, Washington, D.C., on June 30, 2004. Born and raised in Brooklyn, Salzman entered the College on a Navy ROTC scholarship. Following graduation and three years of active duty, he returned to Morningside Heights and earned a Law degree in 1959, graduating with James Madison H.S. classmate Justice Ruth Bader Ginsburg '59L; the two remained friends. Salzman became the third successive Motions Law Clerk of the U.S. Court of Appeals for the D.C. Circuit selected from classmates and fraternity brothers at the College and Law School. He entered private practice in New York, specializing in shipping law, but soon returned to Washington, D.C., to work in the Appellate Section of the Civil Division at the Department of Justice. Salzman later served as assistant chief counsel of the Federal Highway Administration. He was a member of the Atomic Safety and Licensing Appeals Panel of the Nuclear Regulatory Commission, writing a number of the decisions in which the NRC changed the direction of utilities regulation, requiring a recognition of the way in which competition and regulation needed to co-exist. Appointed associate judge by President Reagan, Salzman earned a reputation as a no-nonsense judge during his term. He frequently and successfully urged the lawyers before him to try and settle their clients' differences without the court. A widely publicized example was the suit NAACP Executive Director Benjamin Chavis brought against the organization when he was fired in 1994. It was settled on undisclosed terms three days before Salzman had scheduled the hearing that would determine whether Chavis should be reinstated. In 1958, Salzman married Lois Wallace of Philadelphia; she died in 1999. He is survived by his sons, John and Andrew.

1965

John Syrett, retired U.S. historian and author, Owl's Head, Maine, on August 17, 2005. Syrett was born on April 3, 1942, in White Plains, N.Y., and grew up in the city, the son of Harold C. and Patricia M. Syrett; his father was a member of Columbia's history department and later president of Brooklyn College. Syrett earned a Ph.D. in history from the University of Wisconsin in 1971. He taught briefly at Sarah Lawrence College and from 1972–2001 was professor of history at Trent University in Peterborough, Ontario, Canada. There he was, variously, chair of the history department, principal of Julian Blackburn College, interim dean of arts and sciences and chief negotiator for the Trent Faculty Union. He was beloved by students and received the Symons Award for Excellence in Teaching. Having spent summers in Owl's Head from childhood, in 2001 Syrett and his wife, Catherine (Lovett), retired and moved there permanently. Syrett was a member of the Knox County Democratic Committee and Midcoast Won't Discriminate, a gay rights organization in Maine, and he taught at the Coastal Senior College. He recently published a book, The Civil War Confiscation Acts: Failing to Reconstruct the South. Syrett is survived by his wife of 36 years; sons, Nicholas '97 and Timothy; brother, Matthew and his family; and nephews, Peter, Matthew and Christopher and their families. He was predeceased by his brother, David '61, in October 2004. Memorial contributions may be made to Midcoast Won't Discriminate, 323 Main St., Thomaston, ME 04861.

1973

Dan "Ruby" Rubinstein, restaurateur, San Francisco, on August 2, 2004. Rubinstein was born in Chicago and moved to the Bay Area shortly after graduation, becoming a well-know San Francisco restaurateur. He started and/or owned Vicolo's Pizza, Olive's, Ruby's and Nightshade Restaurant. At the time of his death, Rubinstein was involved in the manufacture and sale of Ruby's Pizzas to West Coast retail outlets.
Lisa Palladino
Other Deaths Reported
Columbia College Today also has learned of the deaths of the following alumni (full obituaries will be published if further information becomes available):
1940: Anson W. Bowden, Corinth, Texas, on July 2, 2005.
1941: Edward J. Reddy, Boynton Beach, Fla., on December 21, 2004
1944: Harvey A. Brownell, Auburndale, Fla., on March 6, 2005.
1981: Howard A. Stark, physician, New York City, on August 8, 2005.
| | | | | | | |
| --- | --- | --- | --- | --- | --- | --- |
| | | || | | || | | |


CCT Home


This Issue


Previous Issue

CCT Masthead