| | | | | | | |
| --- | --- | --- | --- | --- | --- | --- |
| | | || | | || | | |
BOOKSHELF
FEATURED BOOK
Dean Quigley on Theoretical Inquiry
Specializing in literary theory, modern linguistics, theatre and drama (particularly Harold Pinter), Dean of Columbia College Austin E. Quigley has published many scholarly articles as well as the books The Modern Stage and Other Worlds (Routledge, 1985) and The Pinter Problem (Princeton University, 1975). His latest book looks more broadly at the instruments and practices of scholarship in the humanities. [more]
No Surrender: Writings From an Anti-Imperialist Political Prisoner
by David Gilbert '66. The author, who was arrested following a 1981 bank robbery, was an anti-imperialist activist in the '70s, a founder of Columbia's Students for a Democratic Society, a leader in the Weather Underground and an anti-war, civil rights and AIDS activist. This collection of prison writings discusses the successes and pitfalls of the movements in which he was involved and a "vision of our collective future" (Abraham Guillen, $15).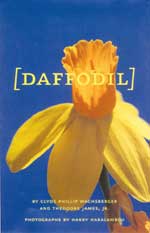 Daffodil by Clyde P. Wachsberger '66 and Theodore James Jr.

Daffodil
by Clyde P. Wachsberger '66 and Theodore James Jr. This comprehensive guide to growing and caring for daffodils includes an anatomy of the flower, its history in mythology and rituals, and advice on eye-catching planting patterns. Descriptions of each of the American Daffodil Society divisions and varieties are accompanied by color photographs (Harry N. Abrams, $19.95).
Rose
by Clyde P. Wachsberger '66 and Theodore James Jr. Part of the same series as Daffodil, this illustrated handbook explains and simplifies the delicate rose-growing process. Augmented with photographs of some of the more unusual rose varieties, the guide outlines easy and effective care techniques for even beginner gardeners (Harry N. Abrams, $19.95).
The Mold Survival Guide for Your Home and for Your Health
by Jeffrey C. May '66. This comprehensive guide covers what mold is, how it affects humans and what can be done about ridding homes of it. The book follows the author's popular My House Is Killing Me! The Home Guide for Families With Allergies and Asthma (Johns Hopkins, $18.95).
a bachelor.com
by Steve Gottlieb '68. One man's search for true love, on- and offline, has him meeting scores of women and reveals the difficulty that people face in finding the "right one" (Biblio Distribution, $12.95).
A Voyager in the Spiritworld
by Benjamin Zibit '73. The author's first novel chronicles a teenage misfit's journey through adolescence and his mission to rebuild the Ark of the Covenant. The characters explore questions about God's place in the world, the origins of good and evil, and why God has not had direct conversation with humanity since the Mosaic Era (Xlibris $31.99 cloth, $21.99 paper).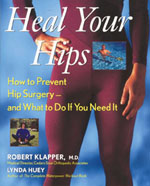 Heal Your Hips: How to Prevent Hip Surgery — and What to Do If You Need It by Robert Klapper M.D. '79 and Linda Huey

Heal Your Hips: How to Prevent Hip Surgery - and What to Do If You Need It
by Robert Klapper M.D. '79 and Linda Huey. This practical and accessible guide prepares patients and their loved ones for hip surgery and recovery and explores preventive measures to improve hip health and avoid injury (John Wiley & Sons $17.95).
Alignment Despite Antagonism: The U.S.-Korea-Japan Security Triangle
by Victor D. Cha '83. This look into the complicated, often paradoxical political relationship between South Korea and Japan, anti-communist allies since the Cold War, reveals a peculiar trend of faltering mutual support, determined by the attitudes of their mutual ally, the U.S., and not on historical enmity, as previously accepted (Stanford University, $25.95).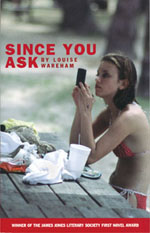 Since You Ask by Louise Wareham '87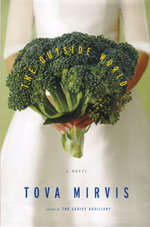 The Outside World by Tova Mirvis '95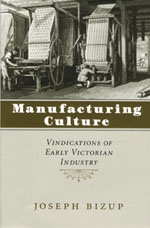 Manufacturing Culture: Vindications of Early Victorian Industry by Joseph Bizup

Since You Ask
by Louise Wareham '87. In the author's debut novel, 24-year-old Betsy Scott finds herself in a Connecticut sanitarium telling her doctor about a tumultuous youth that includes drug abuse, sexual compulsions that include affairs with older men and dysfunction in an outwardly successful family (Akashic Books, $14.95).
The Outside World
by Tova Mirvis '95. Two Orthodox Jewish families with opposing lifestyles are made to question their relationships with their loved ones and with God when Bryan marries Tzippy and they move to Memphis, one to avoid an ultra-traditional community and the other to find it (Knopf, $24).
Manufacturing Culture: Vindications of Early Victorian Industry
by Joseph Bizup, director, Undergraduate Writing Program. An unconventional addition to the research on the Victorian age and industrialization asserts that liberal proponents of industry in 1830s and 1840s Britain viewed industry and the antagonized automatic manufacture as a cultural force of social unity and beauty (University of Virginia Press, $39.50).
The Case for Islamo-Christian Civilization
by Richard W. Bulliet, professor of history. This reexamination of how the West views the Muslim world discusses the similar developments of the Islamic and Christian civilizations, when they diverged and how American policymakers since the 1950s misread and antagonize Islamic political movements (Columbia University Press, $22.50).
Between LVOV New York and Ulysses' Ithaca: Józef Wittlin: poet, essayist, novelist
edited by Anna Frajlich, lecturer in Polish. A compilation of papers presented at the conference commemorating the centennial of the birth of Józef Wittlin, a Polish expressionist noted for his humanist views, that was organized in 1996 by the University (Nicholas Copernicus, $19.95).
The Fabric of the Cosmos: Space, Time and the Texture of Reality
by Brian Greene, professor of mathematics and physics. The world-renowned physicist, in his second book since The Elegant Universe, continues to make complex concepts, from classical physics to the 10-dimensional M-string theory, accessible to the non-specialist through creative analogies and witty prose (Knopf, $28.95).
Passionate Politics: Emotions and Social Movements
edited by Francesca Polletta, associate professor of sociology, Jeff Goodwin and James M. Jasper. Reviving the importance of emotions in social and political analysis, this collection of essays considers the variable factor of passion behind social movements from militant AIDS activism to the Christian Right's "culture war" (University of Chicago, $21).
La Hija de Carlos Quinto edited and introduction
by Karl-Ludwig Selig, professor emeritus of Spanish and Portuguese. A revision of Selig's masters thesis, this critical edition of a rare 17th-century Spanish play by Mira De Amescua about Charles V includes extensive historical background and an autobiographical preface (Kassel, £30).
Laura Butchy, Peter Kang '05, Masha Volynsky '06
Columbia College Today features books by alumni and faculty as well as books about the College and its people. For inclusion, please send review copies to:
Laura Butchy, Bookshelf Editor
Columbia College Today
475 Riverside Dr., Ste 917
New York, NY 10115-0998
| | | | | | | |
| --- | --- | --- | --- | --- | --- | --- |
| | | || | | || | | |


CCT Home


This Issue


Previous Issue

CCT Masthead