Nine first-year students from Columbia College have been awarded the 2019 Presidential Global Fellowships. With academic interests ranging from urban studies to chemistry, from visual arts to philosophy, from economics to music, from neuroscience to Hispanic studies, the students were selected from a pool of 144 applicants for the University's undergraduate global summer fellowship program.
Open to rising sophomores in Columbia College, Columbia Engineering and the School of General Studies, the Presidential Global Fellowship program covers the program fee associated with a Columbia global program, as well as a stipend to cover round-trip airfare and living expenses, for students to study in a location at or near one of the Columbia Global Centers.
Applicants were chosen by a faculty committee after demonstrating their interest for issues surrounding globalization; how their global studies would be guided by that interest as well as how being a Presidential Global Fellow would benefit fellow students and the greater Columbia community. They will be spending the summers in locations including Tunisia; Mexico City; Venice, Italy; Paris; and Athens, Greece.
Established in 2014, the program is unique in that it includes a specialized group orientation and advising sessions to help fellows identify how their global opportunities can enhance their experiences at Columbia and their future intellectual, professional and personal goals, and also provides opportunities for mentoring and alumni connections.
The 2019 Presidential Global Fellows are: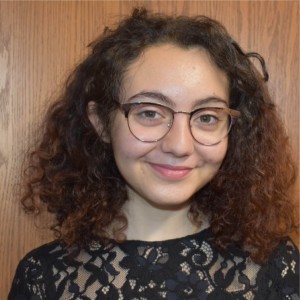 Elina Arbo CC'22
Columbia in Paris
With her interests in Urban Studies, Political Science and Middle Eastern Studies, Elina hopes to utilize what she learns in Paris to supplement her many research and external projects. Her primary focus would be the study of identity, and the Francophone influence on regions such as the Middle East and North Africa. Her desire to examine the narratives of others through a French linguistic lens can be attributed to Elina's own multiculturalism. Through language, film, and urban immersion, Elina seeks to understand the differences in urban life across a variety of cultures and settings and ultimately curate her own Paris- inspired film project when she gets back from Columbia Summer in Paris.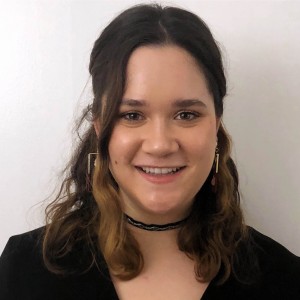 Daniella Bick CC'22
Columbia in Venice
Daniella intends to pursue a double-major in Chemistry and Visual Arts. Born and raised in Los Angeles, the artist and aspiring scientist considers art conservation as a possible intersection of art and chemistry. Furthermore, Daniella sees conservation as a process that requires understanding a work in the context of the culture that produced it, and is thus eager to explore the field of building conservation in Venice. Conservation aside, Daniella looks forward to building a tight-knit community in Venice with her peers on the program, and hopes to return home flush with ideas for strengthening Columbia's community in New York.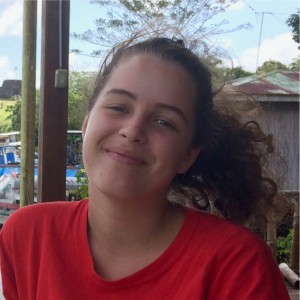 Mae Butler CC'22
Columbia Summer in Mexico City: Colonization and Decolonization
Mae Butler is a first year in Columbia College who plans to study comparative literature and society in English, Spanish and Portuguese with a thematic focus in ecocriticism. Mae will spend this summer studying colonization and decolonization in Mexico City where she is excited to learn more about the impact of European imperialism on the relationship between humans and non-human nature in The Americas and how the negotiation of this relationship has impacted education. Ultimately, Mae hopes to use her language skills in English, Spanish, and Portuguese to research the eco-pedagogical movement in the Americas.
Sam Needleman CC'22
Columbia Summer in Mexico City: Colonization and Decolonization
Sam Needleman is a first-year in Columbia College who plans to major in History and concentrate in Philosophy. Reading Herodotus' ethnographies in The Histories last fall inspired Sam to explore colonialism through the lens of anthropology. Sam is particularly interested in the forms and functions of colonial cities in the postcolonial era. In Mexico City, he hopes to discern valuable lessons to apply to his developing understanding of progressive urbanism. Outside of school, Sam enjoys talking about movies, paintings, and buildings with his friends.
Jenniffer Profitt CC'22
Columbia in Paris
Hailing from a working class village of 900, Jenniffer has always been curious about what lies beyond her hometown. This thirst for knowledge led her to the study of languages, early film history, African archaeology and art history, and theoretical astrophysics. As an artist and violinist, she is intrigued by the possibility of having art works reveal hidden aspects of their creators, and how the intersectionality of artists' identities affect anonymity and reception. During her time in Paris, she hopes to increase her fluency in French, spend time in museums studying art and historical objects, and connect with the multicultural, low-income, and diasporic communities of Paris and its suburbs. By investigating the influence of African art on Parisian culture, she aspires to gain a more thorough understanding of creative interactions across continents. Through immersion and service, Jenniffer will prepare for her future international career as an academic and be better able to engage with Columbia's intercultural student body.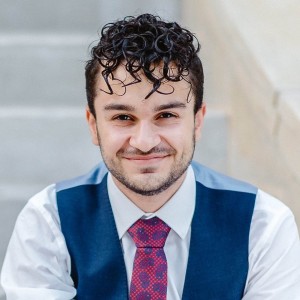 Emad Shahnoushi CC'22
Columbia Summer in Amman and Tunis: Middle Eastern and North African Studies
Emad was born in Isfahan, Iran and grew up in a small town in Western Colorado. Going from such a large city to a small rural environment with completely contrasting people and lifestyles taught Emad a lot about the nuances in the world. As a Middle Eastern Studies and Economics major, Emad is beyond excited to spend the summer in Jordan and Tunisia. He hopes to discover more about the world through the perspectives of the locals, and if possible, learn two different Arabic dialects. As a native Persian speaker, gaining Arabic fluency will allow Emad to better immerse himself in the Middle East. Emad is particularly interested in blending his experiences and knowledge from his childhood in the Middle East with that of those in the region, and learn more about the political, social, and economic issues facing the area in the present and future.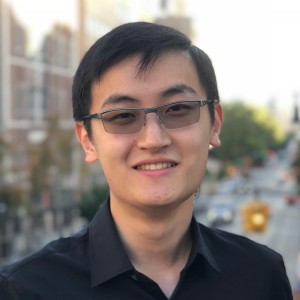 Jason Wang CC'22
Columbia Summer in Greece: Athens Curatorial Project
Jason Wang is a student in the Columbia-Juilliard Exchange Program studying the intersections between music and the mind, with a particular interest in how humans form an understanding of music through emotional decision-making processes. His international touring experiences as a violinist and cultural ambassador with the National Youth Orchestra of the USA showed him firsthand how global audiences can find similarly profound ways to appreciate specific genres of classical music despite their cultural diversity, inspiring him to search for a cognitive explanation to this phenomenon. He has continued to explore this interest as a prospective Neuroscience major and Executive Board member of the Columbia Science Review, where he organized and moderated a panel on how music has aided recent studies in neuroscience and cultural psychology. Jason enjoys sharing novel ways to appreciate the beauty of the arts through various outlets, such as his performance critique blog PlayInspireRepeat, and he hopes that his curation experience in Greece will extend his appreciation even further into social and cognitive realms.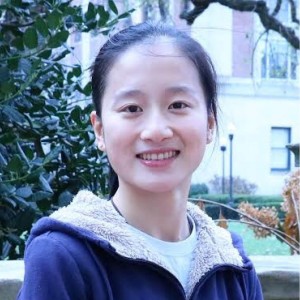 Angela Yu CC'22
Columbia Summer in Paris
Angela, who hails from Shanghai, is a first-year at Columbia College and a participant of the Columbia-Juilliard Exchange program. She is currently exploring her interests in Economics and French at Columbia while pursuing her passion for piano at Juilliard. Angela is particularly excited about possible intersections between disciplines. Her deep curiosity in French culture comes from her affinity with French music in the Impressionist style. Angela is amazed by the rich resources Columbia offers and she hopes to make good use of the opportunity to polish her French while gaining a deeper understanding of the historical and political aspects of French culture. One of Angela's biggest dreams is to work for UNESCO so as to facilitate the meeting of peoples from different backgrounds as well as promoting the importance of cultural exchange.