Tuesday, November 26, 2019
Anish Gawande CC'18, who is from Mumbai, India, has received the prestigious Rhodes India Scholarship. Gawande will pursue an M.Phil. in intellectual history at the University of Oxford in the United Kingdom.
Established in 1903, the Rhodes Scholarship is the oldest international scholarship program in the world. Administered by the Rhodes Trust in Oxford, the program offers 100 fully-funded scholarships each year for postgraduate study.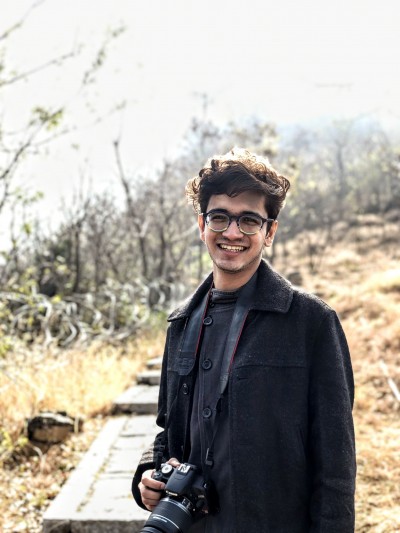 Photo courtesy Anish Gawande CC'18
Rhodes Scholarships are for young leaders of outstanding intellect and character who are motivated to engage with global challenges, committed to the service of others and show promise of becoming value-driven, principled leaders for the world's future.
"I couldn't have received the Rhodes without the opportunities I had at Columbia to pursue a truly interdisciplinary education," said Gawande. "I'm so grateful to the Institute of Comparative Literature and Society and all the mentors I was fortunate enough to receive guidance from at Columbia."
Gawande graduated from the College with a degree in comparative literature and society, where he focused on the intersection of law, literature and politics in South Asia and francophone West Africa. While at Columbia, he was committed to helping to increase on-campus diversity and served as a member of the Multicultural Recruitment Committee and Global Recruitment Committee through Undergraduate Admissions. He is currently based in Mumbai and serves as the director of the Dara Shikoh Fellowship, an interdisciplinary arts residency based in Jammu, Kashmir and Ladakh, India.
"Congratulations to Anish, who was a student in one of my own classes, on this momentous acknowledgement of his dedication, scholarship, commitment to the common good and potential for leadership. The Rhodes Scholarship is an outstanding achievement," said Columbia College Dean James J. Valentini. "We are very proud."
Gawande's academic interests revolve around global histories of sexuality, particularly on legal modifications of queerness in former francophone and anglophone colonies.
"I'm so incredibly proud of the friends I made on campus and the opportunities I was given in New York City to come out of the closet and be my own person," said Gawande. "With the Rhodes, I want to make a difference back home in India. I want to work towards greater queer representation in politics, hopefully playing the role of a catalyst in getting a queer person elected to office in the next five years."
Invested in electoral politics, Gawande advised candidates for the 2019 Indian parliamentary elections, creating Pink List India, the country's first archive of queer-friendly politicians.
His studies at Oxford will be a continuation of the work he completed as a 2017 Columbia Global Policy Initiative Fellow, which focused on global anti-sodomy laws.

Gawande previously has worked at the Indian Embassy in Paris, through a grant he received from the European Institute at Columbia. He has also worked for CNN Hong Kong, through the Columbia Experience Overseas (CEO) sponsored by the Center for Career Education, and as a freelance journalist. Along with his present work on the Dara Shikoh, Gawande enjoys spending his time translating Marathi poetry and taking care of five cats.
Current students can learn more about the Rhodes and other fellowship offerings through the Undergraduate Research and Fellowships office.