Sam Goldberg CC'18, a sustainable development major from Port Monmouth, N.J., and Hannah Bender CC'18, a biology major from Scarsdale, N.Y., have been named valedictorian and salutatorian respectively, the top academic honors for the Columbia College Class of 2018.
Goldberg and Bender were selected by the faculty Committee on Honors, Awards and Prizes based on the strength, breadth, depth and rigor of their academic achievements, as well as on evidence of their intellectual promise, character and achievement outside the classroom.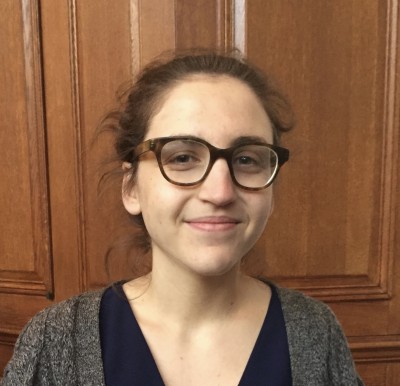 Goldberg, a Junior Phi Beta Kappa inductee who has excelled in her coursework and research in environmental sustainability, was described as "a razor sharp, creative thinker with a profound sense of duty towards social justice" and a "motivated young woman [who] has a wide spectrum of knowledge and outreach experiences" by faculty members in the Department of Sustainable Development.
Goldberg, who as valedictorian will speak at Columbia College Class Day on Tuesday, May 15, was named a Global Fellow in Sustainable Development, enabling her to conduct research for her senior thesis on the intersection of immigration enforcement and farm labor structures in New York State.
"This honor is really unexpected and humbling," said Goldberg. "I owe a great debt of gratitude toward the friends and professors who have so generously shared their knowledge with me and challenged me to be critical throughout these four years."
Outside of the classroom, Goldberg works as an activity specialist at City Growers, an urban agriculture non-profit organization, where she teaches middle school-aged youths about urban agriculture. She also completed a capstone workshop with "Friends of the High Line" where she was consulted on the environmental sustainability of the High Line park in New York's Chelsea neighborhood.
"This is Sam in a nutshell: generous, humble, brilliant and ever-trying to make our world, with its many problems, a better place," said Jacqueline Klopp, associate research scholar at the Center for Sustainable Urban Development at Columbia University and adjunct assistant professor of ecology, evolution and environmental biology.
After graduation, Goldberg will be conducting research with Dr. Cynthia Rosenzweig and Dr. Christian Braneon on climate change resilience and urban agriculture at the NASA Goddard Institute for Space Studies.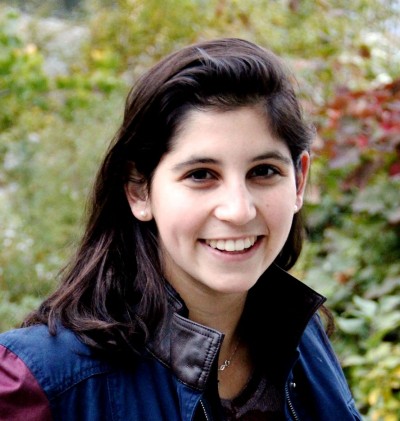 Bender was also described in her nomination by faculty members as "an exceptional student with the highest gifts of intellect and character" and "an incredibly impressive researcher."
While on campus, Bender has been involved with COÖP (Columbia Outdoor Orientation Program) as a ROP (river canoeing program) leader, as well as other campus groups, including "A Friend for Rachel" and Sigma Delta Tau. She is also a Junior Phi Beta Kappa inductee.
She has conducted research on ferroptosis in Columbia's Stockwell lab, under the mentorship of Brent Stockwell, professor of biological sciences and chemistry, and with generous support from the College's Beckman Scholars Program, presenting her work and attending conferences around the country. Bender was also a teaching assistant for a cellular and molecular immunology course, taught by Solomon Mowshowitz, lecturer in biological sciences, in Fall 2017.
"I am confident that she will excel in whatever field she pursues," said Stockwell. "She is in the top 1% of undergraduate students that I have mentored in my lab."
Beyond College Walk, Bender has spent time abroad during her time at the College, including trips to do service in Israel, Argentina and Poland with Columbia Hillel; help run a free clinic for residents of rural villages in Honduras with Global Brigades; and study religious pluralism in India with the Kraft Global Fellows program.
"I feel incredibly honored and humbled to have been awarded this distinction by the faculty of Columbia," said Bender. "I am grateful for the outstanding and diverse opportunities that Columbia has provided me to explore my intellectual curiosity. This award is a testament to the tremendous support I have received from friends, family, teachers and mentors, who have helped me grow as both a student and a person during my time here.