Georgia Essig CC'20, a computer science major with a concentration in Russian language and culture, and Ariana Mao CC'20, a double major in sociology and economics, have been named valedictorian and salutatorian respectively, the top academic honors for the Columbia College Class of 2020.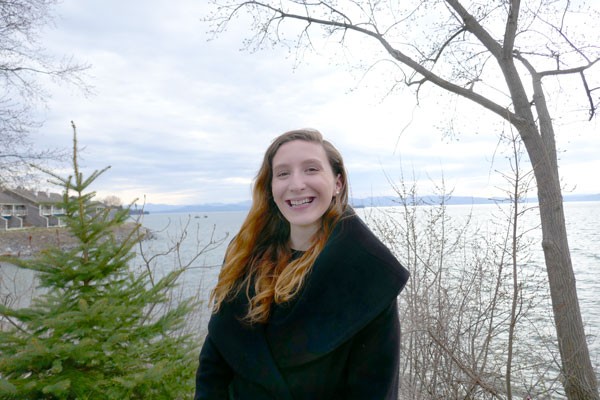 Essig, who is from Brooklyn but grew up in Burlington, VT, and Mao, who is from Atlanta, GA, were selected by the faculty Committee on Honors, Awards and Prizes based on the strength, breadth, depth and rigor of their academic achievements, as well as on evidence of their intellectual promise, character and achievement outside the classroom.
Essig, a Junior Phi Beta Kappa inductee, has been described by Paul Blaer, Senior Lecturer in the Discipline of Computer Science, as "the strongest undergraduate I have had the opportunity to work with at Columbia in at least the last decade, if not ever."
During her time at Columbia, Essig was a teaching assistant in the department of computer science and "Girls Who Code," where she taught and mentored high school girls in the field of computer science. Essig further pursued her passion for computer science as a research assistant for the Columbia Design Challenge and Columbia Network. Essig was also a part of the team that built a Columbia-based networking application, Coffee@CU, enabling fellow students to connect with one another.
Essig also participated in an award-winning design challenge project for the 2020 US Census.
Outside of the classroom, Essig taught an Introduction to Python course to high school students in Columbia University's Science Honors Program. Blaer went on to say that "Through all this, her caring nature, absolute mastery of the material, and amazing communication skills made her a popular and effective teacher to students of many different ages and skill levels."
"I am completely honored to be chosen for this year's valedictorian," said Essig. "Receiving this award during mandatory social distancing has made me acutely aware how much I rely on my community. I am incredibly grateful for the friends, family and faculty that have supported me over the years. The community I have found at Columbia is all the more precious because our time together was cut short. I look forward to the time that we will come together again as the class of 2020."
After graduation, Essig will go on to become a Software Engineer at Google.
The salutatorian, Mao, is a Phi Beta Kappa inductee. She has served as content editor for Columbia Organization for Rising Entrepreneurs (CORE) and senior advisor for Columbia Pops, the University's premier pops orchestra and chamber music group.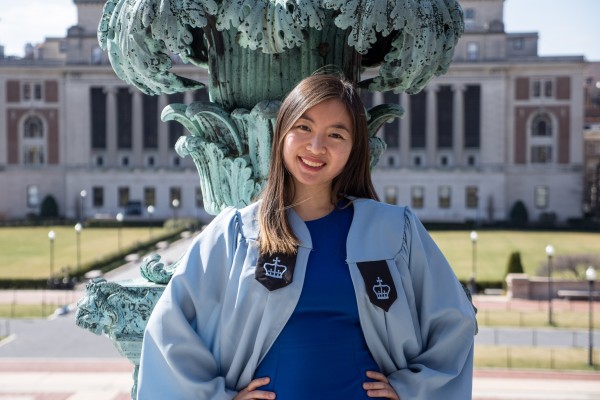 Of Mao, Teresa Sharpe, director of Undergraduate Studies and Lecturer in the Discipline of Sociology, says "Ariana goes above and beyond what is expected of her in a class, not in order to get a better grade but in order to learn more."
"I am incredibly humbled and honored to receive this distinction," said Mao. "When I first arrived at Columbia, I never thought I would be able to find so much passion and fulfillment, and the small wonders that I discovered in the classroom are entirely due to the excellent teaching and my amazing peers – no matter what class. I am also extraordinarily grateful for the unwavering support and guidance that I have received from my professors (even though I may have annoyed them by going to too many office hours). Special thanks goes out to my friends, who have stuck by me through every problem set, bad essay draft, and lengthy reading, and my family, who make all of my endeavors possible. Look, mom, I made it!"