Monday, February 28, 2022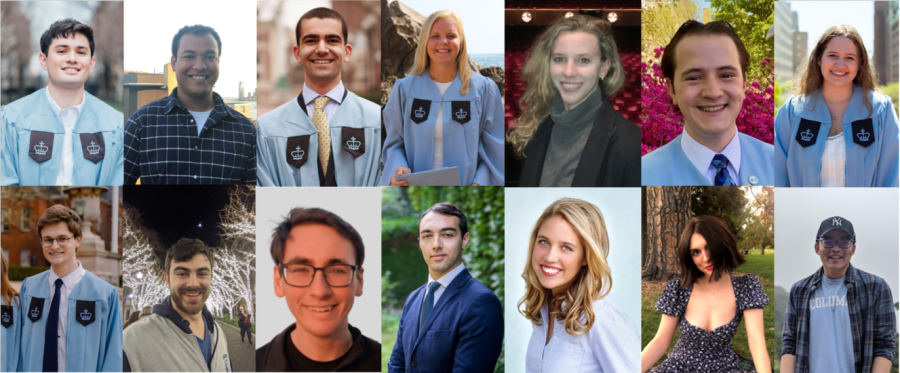 Columbia University has again been named a top-producing institution for the Fulbright U.S. Students Program, with 14 grant awardees located in seven countries in 2021-2022. Columbia has been on the list of top-producing institutions since the 2004-2005 academic year.
Columbia's 14 Fulbright awardees included 12 Columbia College affiliates – eleven students and three alumni – who last year received grants to pursue postgraduate studies and English teaching assistantships, in locations ranging from South Korea to Kazakhstan to Germany.
In response to COVID-19 adaptations, the 2021-2022 data reflects the total number of awards offered, rather than the number of awards accepted, as has been the criteria in past years.
"In a period defined by enormous challenges, we are proud to see the resilience, empathy, community engagement, and global awareness of our students recognized by the Fulbright," said Ariella Lang, associate dean of Academic Affairs and director of Undergraduate Research and Fellowships.
Those interested in applying for the 2023-2024 grant cycle, should contact Undergraduate Research & Fellowships and consider attending URF's upcoming third-annual Fulbright Week, scheduled for March 21 - 25, 2022. Fulbright Week presents an opportunity for all current CC, Engineering, GS students, and alums to explore the Fulbright program and application process with URF advisors!
---
Established in 1946, The Fulbright U.S. Student Program awards approximately 2,200 grants annually for individually designed study/research projects or for English Teaching Assistant Programs. The Fulbright Program is one of several United States Cultural Exchange Programs whose goal is to improve intercultural relations, cultural diplomacy, and intercultural competence between the people of the United States and other countries through the exchange of persons, knowledge and skills. It is the most widely recognized and prestigious international exchange program in the world.
The Fulbright U.S. Student Program operates in more than 160 countries worldwide and facilitates cultural exchange through direct interaction on an individual basis in the classroom, field, home and in daily life. Through engagement in the community, Fulbrighters interact with their hosts on a one-to-one basis in an atmosphere of openness, academic integrity and intellectual freedom, thereby promoting mutual understanding.The program is funded by the U.S. Department of State's Bureau of Educational and Cultural Affairs.