When medical humanities was introduced as an academic track almost nine years ago in 2012, its founding director, Dr. Rishi Goyal PS'01, GSAS'10, couldn't have imagined it would one day become a full major in the midst of a global pandemic.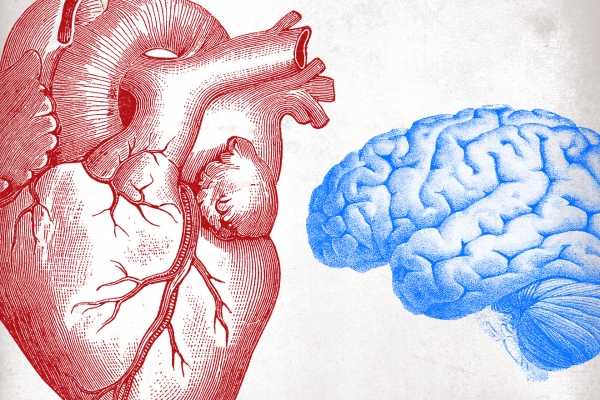 The current health crisis has pressed into sharp relief the importance of medical humanities as a course of study. By addressing issues like vaccine hesitancy, making sense of the anti-Chinese animus that has surfaced in response to Covid-19, and studying why social factors have loomed larger than biological factors when it comes to severity of illness, the work and thinking of this program has never been more urgent.
"I wish we weren't living through this," Goyal says emphatically. "But it does solidify the logic of having the major. A lot of people who go into healthcare fields — not just doctors and nurses, but also people who are in pharmaceuticals, who design healthcare systems, who promote insurance plans — think about the work as technical work, but not in terms of what it really is, which is care work."
Indeed, the "humanities" aspect of medical humanities helps give the College's newest major its multiple dimensions. Students explore the reciprocal relationship between health and culture, with a focus, Goyal says, "on issues around social justice, marginalized communities [and] communities that have been left out of certain aspects of mainstream science because of its racist and sexist history."
As an interdisciplinary major, medical humanities — which is offered through the University's Institute for Comparative Literature and Society — goes beyond medical science to consider perspectives offered by the humanities and social sciences. (Think subjects like anthropology, sociology, literature and history.) "All together that gives you a much better picture than those single windows themselves," Goyal says.
The program is open to College and General Studies students, and Barnard students can petition to join. About 60 students graduated on the track before it officially became a major this past November. (A virtual lecture series, "Medical Humanities and Pandemic Urbanisms," kicks off on Tuesday, March 23, to mark the launch.) "Half our students probably are going to medical school or public health school," Goyal says, "but a lot of other students go right into the workforce or to graduate schools of other kinds — Ph.D. programs in anthropology or literature."
Goyal, who is a practicing emergency room physician in addition to being an assistant professor, both at the Columbia University Medical Center, is accustomed to engaging with multiple disciplines; he completed his residency in emergency medicine while finishing his Ph.D. in English and comparative literature.
He's also currently bringing that expertise to bear in a course, "Utopia and the Pandemic," which has enrolled undergraduate students from medical humanities as well as other areas.
When developing the class, Goyal says, he was acutely aware of having the choice to avoid pandemic subjects or to address them head on. "I wanted to think about something that potentially could be optimistic, and that focused on the issue of civic responsibility and governmentality. What ways can we truly imagine a different structure, socially and politically, that would have given us a different experience? And how can we turn to literary texts to inform that?
"There's a Marxist critic, Fredric Jameson, who was reviewing one of Margaret Atwood's novels and wrote something like, 'The post-catastrophe situation is the moment for the emergence of utopia,'" Goyal says. "I wanted to take that quote seriously, to say, 'This [pandemic] was a disaster on every level. How do we use the imagination to think about undoing all of these social ills, all of these structural disparities, all of the systemic racism and misogyny, all of the colonial leftovers? Can we even reimagine a place like New York City, or any city, as potentially utopic?' Utopia has this kind of Pollyanna-ish vibe, but there is something there that is at least, I think, worth striving for."
Speaking near the midpoint of the term, Goyal cheered his students for being "incredibly present" with the class. "I think it's important to engage with people who are thinking through this and living through this," he says. "We've all had some experience of suffering, of loss of some kind; I think it's important to acknowledge that rather than run away from it."