Wednesday, April 17, 2019
Nkima Stephenson CC'21 has been awarded a prestigious U.S. Department of State Critical Language Scholarship to study Portuguese in Florianopolis, Brazil this summer.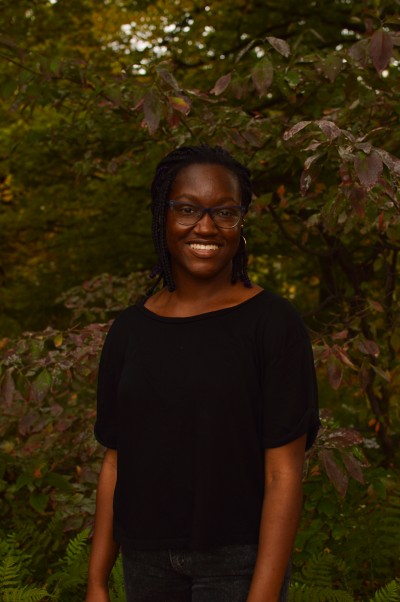 Stephenson, a neuroscience major from Atlanta, GA, will receive eight to ten weeks of fully-funded, intensive language instruction and structured cultural enrichment experiences.
The Critical Language Scholarship Program is part of a U.S. government effort to expand the number of Americans studying and mastering critical foreign languages. Participants are expected to continue their language study beyond the scholarship and apply their critical language skills in their future professional careers.
This is the first year the scholarship will be running a site devoted to the study of Portuguese. "I started taking Portuguese during my first semester on campus as a way to fulfill my foreign language requirement and after meeting a number of Brazilian students the previous summer," said Stephenson, a member of CU Players and the Barnard Dance Department.
Stephenson will be living with a host family as part of a 20-student strong cohort in Florianopolis and is excited to engage with the local community and explore the landscape. "I'm indebted to Professor Joao Nemi Neto, who was always available to help and refine my essays," she said. "I hope to bring back a better understanding of the current political climate in Brazil as well as dispel many of the American stereotypes surrounding the country."
Since 2006, the Critical Language Scholarship Program has sent more than 5,200 American students to learn critical languages all over the world. The program actively recruits in states and regions of the United States that have been historically underrepresented in international exchange and encourages students from diverse backgrounds to apply.