Wednesday, April 23, 2014
Nzingha Prescod CC '15, Columbia women's fencing squad captain and a member of the 2012 U.S. Olympic fencing team, was selected as one of Glamour's Top 10 College Women. Prescod, along with her co-winners, was profiled in the May 2014 issue of the national magazine, as well as on Glamour.com. She was awarded a cash prize, along with a special weekend program in New York, and was honored at an awards ceremony on April 17.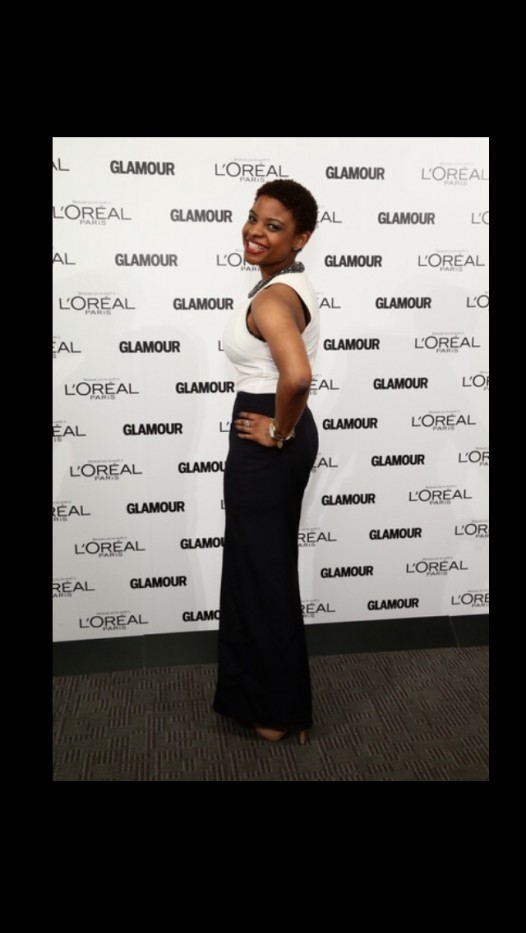 Photo: Courtesy Nzingha Prescod CC '15
In the fall of 2013, Prescod, who fences foil and is a native New Yorker, won the Marseille Grand Prix, becoming the first American woman to win a grand prix competition. A political science major, Prescod also recently traveled to the White House for the 2014 Easter Egg Roll as a Fencing in the Schools Olympic Ambassador. She regularly teaches children on Saturdays as a volunteer at the Peter Westbrook Foundation, where she fenced until coming to Columbia.
"I'm honored to be selected as one of Glamour's Top Ten College Women," says Prescod. "It's awesome to be recognized for my accomplishments and at the same time inspire Glamour readers to reach their full potential. All the top ten girls are incredible, I feel so special to be among them."
Glamour's Top 10 College Women competition has recognized students nationwide for "their campus leadership, scholastic achievement, community involvement, and unique, inspiring goals" for 57 years. Past winners have included Martha Stewart BC '63 and former Dallas mayor Laura Miller. The awards ceremony and panel discussion, held at the Kaufman Music Center, included a panel, "How to Get Your Dream Job in 2014," which featured Glamour editor-in-chief Cindi Leive, Orange is the New Black actress Danielle Brooks, Frances Ha actress and writer Greta Gerwig BC '06, 30 Rock writer Colleen McGuinness and The Malala Fund CEO Shiza Shahid, among others.
Read more about Prescod from Glamour.