Wednesday, December 2, 2015
Sara Sakowitz CC'18, founder and CEO of Blue Moon Box, has been selected for the Crain's New York Business "20 Under 20" list.
Sakowitz, from New York, N.Y., founded Blue Moon Box, a monthly science kit subscription service for kids, during winter break her first year at Columbia. Initially started as a way to get a friend's younger sister interested in science, Blue Moon Box has grown to nearly 500 subscribers in less than a year and has brought Sakowitz recognition from The Huffington Post, Metro News and Good Morning America.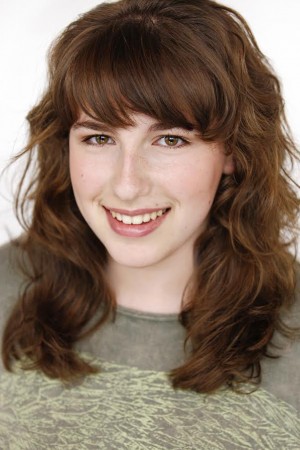 Sara Sakowitz CC'18 In November 2015, Sakowitz won the top prize at The Fu Foundation School of Engineering and Applied Science's annual Fast Pitch competition. Earlier in 2015, Sakowitz was named to the 10 Under 20: Young Innovators to Watch list by Consumer Electronics Week and the NYC Economic Development Committee and, in January 2015, was accepted into Innovation and Entrepreneurship @ Columbia, a university-wide business accelerator program hosted at the Columbia Business School. She was the only undergraduate student team leader and the first-ever first-year student to participate in the program.
"Being a college student and a CEO is not always easy, but I've received an incredible amount of support and encouragement from Columbia. I have to thank my incredible professors and mentors — Professors Cliff Schorer and Murray Low at CBS [the Columbia Business School], Vince Ponzo at the Lang Center, and Entrepreneurs-in-Residence Barbara Roberts of Tiger 21 and Peter Knitzer of Citigroup," says Sakowitz, who plans to major in biochemistry. "I'm thrilled to be at Columbia College, and I couldn't imagine a better place to pursue my passions in cancer research and entrepreneurship."
Sakowitz is an executive board member of the Columbia Organization for Rising Entrepreneurs (CORE) and helped to coordinate CORE's Fall 2015 Ignite@CU weekend, which brought students from 12 schools from around the country to Columbia for two days of events, panels, discussions and workshops centered around startups and entrepreneurship. Sakowitz is also a member of the Parliamentary Debate team and the Undergraduate Recruitment Committee.
Sakowitz, who attended The Brearley School in New York, has also been recognized for the cancer research she has been conducting since age 16. She was a national finalist in the the 2014 Intel Science Talent Search and the 2014 Intel International Science and Engineering Fair 1st Prize Grand Award Winner for her project, "A Novel Approach for Metastatic Breast Cancer Therapy: Pharmacological Inhibition of EZH2 Histone Methyl Transferase Activity Suppresses Cancer Stem Cells and Induces Epithelial Phenotype." Sakowitz's experience in the competition left her determined to encourage other children to pursue science and experience the same excitement.
"I have had an absolutely wonderful time creating and leading Blue Moon Box," says Sakowitz. "I've been blown away by the response to our boxes, and I could not be more excited for the future. I hope that Blue Moon Box can inspire and encourage young girls and boys to have fun with science."
Read more about Sakowitz from Crain's New York Business.