Tuesday, December 10, 2019
Young Joon Kim CC'20, a biology major from New York City, has received the prestigious Marshall Scholarship. The scholarship provides tuition, a personal stipend for living expenses and travel costs for two years of postgraduate study at any participating university in the United Kingdom, with the possibility of a third year for students who wish to work towards a doctorate.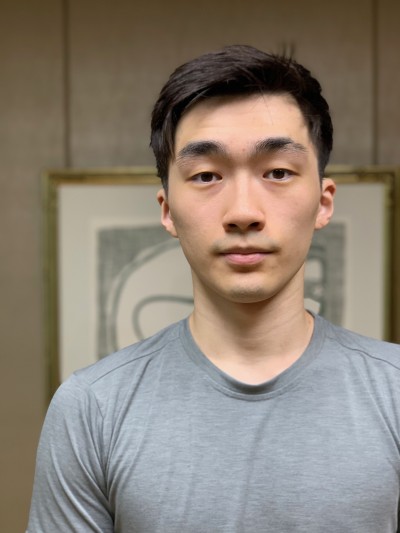 Kim will pursue a one-year master's in computational biology research at the University of Cambridge, followed by a master's in the history of medicine at the University of Oxford.
"A central theme of Columbia's liberal arts experience is to arm scholars with the motivation and ability to transcend disciplinary boundaries and work towards the larger goal of improving our society," said Kim. "Without this pedagogic experience, I would not have been able to formulate my dream of discovering new therapies and spearheading healthcare reform."
Among Kim's courses at the College, he counts "Medicine and Western Civilization" with David J. Rothman, the Bernard Schoenberg Professor of Social Medicine and Professor of History, as one of his favorites.
"For a long time, I knew how the healthcare system worked the way it does today," said Kim. "However, this class taught me why our current healthcare model's strengths and weaknesses came into existence and who was responsible for these developments. I will look upon what I learned from this class to help push our country's healthcare into the future."
As a student, Kim has had several leadership roles on campus, serving as editor-in-chief of the Columbia Science Review, a teaching assistant in the Department of Biological Sciences, a member of the Community Impact student executive board, vice president of the Columbia University Table Tennis Club, and as a coordinator for both Columbia Habitat for Humanity and Columbia University Road Runners. He is also a member of the Rabi Scholars program, which is awarded to a small number of incoming first year Columbia College students who demonstrate exceptional promise in the sciences.
"What stands out about Joon is both the individual creativity and the collaborative nature of his work," said Ariella Lang, associate dean of Academic Affairs and director of Undergraduate Research and Fellowships. "He is an exceptionally gifted researcher, and we are thrilled that the Marshall has recognized his potential to contribute in exciting and significant ways to medicine and society."
The Marshall Scholarship selects candidates from a wide range of disciplines, who in turn pursue an even wider set of careers following their scholarships. Academics are now joined by visual and performance artists, businesspeople, financiers, government servants, politicians, entrepreneurs, educators, scientists, physicians and lawyers, among many others. Among this year's 46 recipients, Amar Bhardwaj SEAS'20, a chemical engineering major, has also been selected.
Kim's career goals include becoming a physician-scientist, investigating cancer therapeutics and leading healthcare reform in the U.S. and United Kingdom.
"My time at Columbia College provided me the worldly awareness and vision that not only won me the Marshall Scholarship," said Kim, "but also inspired me to look beyond just the nitty-gritty science."
Interested in learning more about the Marshall Scholarship application process? Visit Undergraduate Research and Fellowships.