The Columbia College Annual Report 2015–2016 celebrates Columbia College today — our outstanding education, including our renowned Core Curriculum; our remarkable academic community; the countless opportunities we offer for students to explore the world and prepare for their futures; and our commitment to challenge, encourage and inspire thousands of students every year so they can make a difference in their communities and in the world. These pages highlight the College's priorities, including Core to Commencement — the campaign we launched in November 2015 to build what we believe to be the world's greatest undergraduate experience and to provide excellence in all that we do — and they celebrate you: our exceptional students, alumni and faculty, and the generous donors and volunteers who make the Columbia College experience possible.
Roar, Lion(s), Roar,

James J. Valentini
Dean of Columbia College and
Vice President for Undergraduate Education
Accolades
We celebrate the accomplishments of our outstanding students, faculty, and alumni.
Giving Back

Columbia Giving Day
$3.7 million
nearly 1,600 donors
Columbia College Fund
$19.19 million
more than 10,650 donors
Core to Commencement
$72 million
more than 11,810 donors
Gifts from Parents
$4 million
more than 1,700 donors
Milestones
In November 2015, Columbia College launched Core to Commencement, the first-ever fundraising and engagement campaign dedicated exclusively to Columbia College. The campaign seeks to raise $400 million to enhance the experience of students and faculty and sustain the College's distinctive Core Curriculum.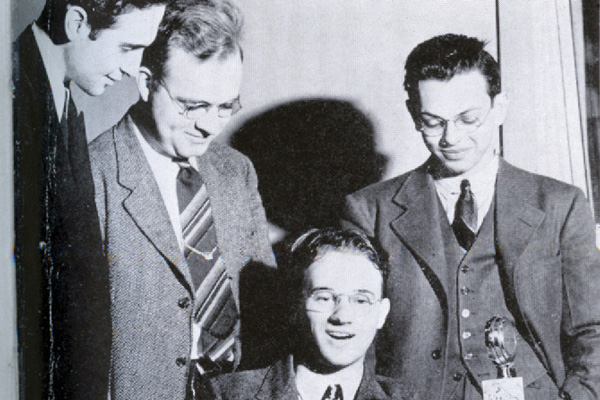 On February 24, 1941, the Columbia University Radio Club — later renamed WKCR (King's Crown Radio) — made its first official broadcast from the Hamilton Hall Annex with a recording of "Roar, Lion, Roar." The station was granted its FCC license on October 10, 1941.
Thanks to a $2 million anonymous gift, the Columbia College program that works to foster college matriculation for low-income and first-generation middle and high school students was renamed in May 2016 in honor of cofounder and former Columbia College Dean of Students Roger Lehecka '67, GSAS'74.