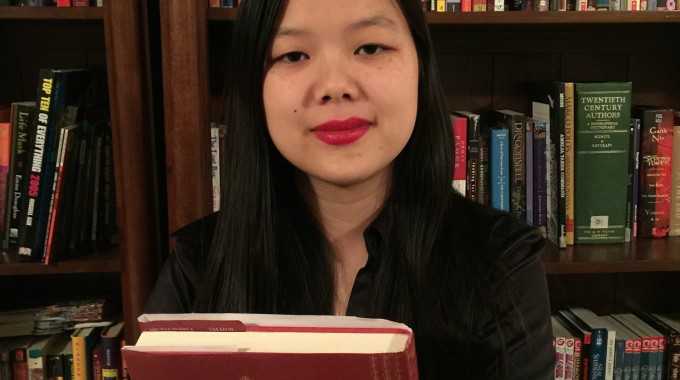 "I take on personas that are mythical or literary and play with the boundary between 'Who am I as a real person?' and 'Who am I in the context of literature?'"
Columbia College is pleased to share the Columbia College Annual Report 2013–2014, which celebrates our students' and faculty members' achievements, thanks our alumni, parent, faculty and student volunteers and donors, and highlights some of our unique programs and opportunities, while also providing an overarching picture of Columbia College throughout the last academic year.
News & Updates
Mark Minghao Xue CC'06 has been awarded one of the prestigious Paul & Daisy Soros Fellowships for New Americans.

Katherine Jin CC'16, Kevin Tyan CC'16 and Jason Kang SEAS'16, the student team behind Highlight, a pigmented bleach solution that improves decontamination of infectious diseases, has won the USAID Fighting Ebola Grand Challenge.