Alex Braslavsky CC'18, an English major with a concentration in Russian language and culture who is from Milpitas, CA, has received the prestigious Clarendon Scholarship to pursue an M.Phil. in Slavonic studies at the University of Oxford, where she will study Russian literature with a focus on Russian poetry.
"To be awarded a Clarendon Scholarship is quite an achievement," said Scott Carpenter, associate dean of global education and fellowships. "Studying Russian literature at the graduate level at Oxford is a fantastic opportunity for Alex and we are pleased that the Clarendon Scholarship will enable her to do so. Her achievement in winning the Clarendon is affirmation of her academic strength and her capacity for contributing to the intellectual dialogue in this field."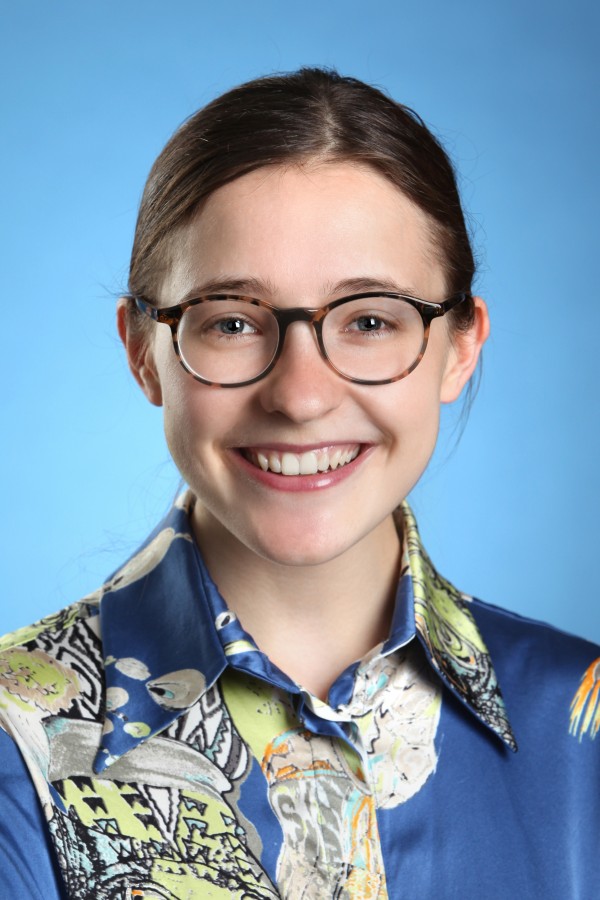 Photo courtesy: Alex Braslavsky CC'18
"I'm deeply honored to be receiving the Clarendon. Studying at Oxford will be a one-of-a-kind opportunity to immerse myself in the Russian poetical canon as I've dreamed of doing," said Braslavsky. "Thank you, thank you to all of my Columbia professors for challenging me, convincing me of my full potential and providing the graceful example for how meaningful a career in academia can be."
While at Columbia College, Braslavsky was a member of the National Residence Hall Honorary, a leadership organization comprised of service-oriented residential students; participated on the Columbia College Academic Awards Committee, a group of students who select the faculty awardees for The Mark Van Doren Award for Teaching and The Lionel Trilling Book Award; and a coordinator at Writers House, a Special Interest Community on campus.
Braslavsky, who was co-editor-in-chief of The Birch, Columbia's undergraduate journal of Slavic, Eurasian and Eastern European studies, also spent two summers studying in Moscow and another at Reid Hall in Paris.
Braslavsky attributes her ability to think critically in her studies to the Core Curriculum. "The Core has inspired me to always question my biases," she said. It "has instilled in me the confidence I will need to plumb and dedicate myself to the entire Russian poetical canon."
Clarendon scholars are selected based on academic criteria by experts in students' fields. The scholarship provides tuition and college fees, and includes a generous grant for living expenses.
Additionally, scholars profit from the Clarendon Scholars' Association, a unique community of scholars that provides a supportive environment in which to present research. The association also offers opportunities to take day trips to places of historical or cultural interest and offers group outings to the theatre, opera, ballet and classical concerts.
Following her time at Oxford, Braslavsky will pursue a doctorate in the Harvard's Slavic department.
"Alex has embarked on an exciting journey, from her time as a Columbia College student to her bright future as a scholar of Russian literature," Carpenter said. "We're looking forward to seeing what's in store for Alex, at Oxford and beyond."