Wednesday, November 24, 2021
Andre Chan CC'21 has been awarded the Rhodes Scholarship for Hong Kong. Chan plans to study for an MPhil in Musicology at Oxford. Chan double majored in Music and Philosophy, and served as the Artistic Director of the Columbia Bach Society. Arman Husein CC'22, of Kuala Lumpur, Malaysia, is the scholar elect of Rhodes – Malaysia. Husein seeks to pursue an MSc in Economic and Social History, followed by an MSc in Economics for Development at Oxford. Sydni Scott CC'22, of Unionville, Connecticut has received a US Rhodes Scholarship. Scott plans to pursue an MPhil in Politics (Comparative Government) while at Oxford.
Established in 1903, the Rhodes Scholarship is the oldest international scholarship in the world. Administered by the Rhodes Trust in Oxford, the program offers 100 fully-funded scholarships each year for "for young leaders of outstanding intellect and character who are motivated to engage with global challenges, committed to the service of others and show promise of becoming value-driven, principled leaders for the world's future," so they may pursue postgraduate study. This is the second year that the Scholars were selected virtually, due to the COVID-19 pandemic.


---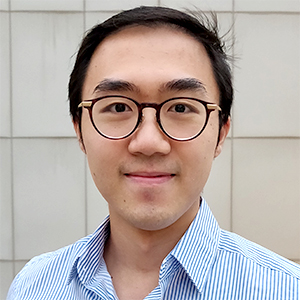 Andre Chan
Andre Chan wrote his senior thesis on the Viennese-Jewish composer Hans Gál, whose work—banned by the Nazis—never regained the prominence it once had. Interested in bringing Gál's music to public attention, and to considering more broadly the implications of censorship and authoritarianism, Chan will use his time at Oxford to explore the Gál family archives as well as the significant resources in musicology that are available at Oxford.
By researching the history of these and other works, Chan explains, he seeks to become a better musician, researcher and educator: "Gál's young successful career in Germany was destroyed by the anti-Semitic Nazis, and his legacy suffered greatly as a result, as his oeuvre remains largely forgotten today. I hope to bring his music and story – and the music of underrated, silenced, or forgotten composers like Hans Gál -- to more audiences in the UK and beyond."
"Andre's commitment to music as a means to acknowledge resilience and courage illustrate the important role that the arts have in our community," says Ariella Lang, Associate Dean of Academic Affairs and Director of Undergraduate Research and Fellowships. "We're excited that he will represent Columbia as a Rhodes Scholar."


---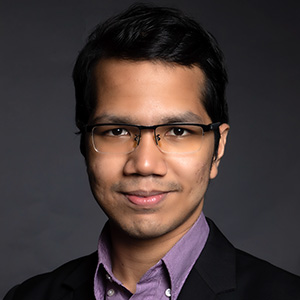 Arman Husein
Arman Husein, a double major in economics and history, arrived on Columbia's campus as a Khazanah Global Scholar, an award offered to select Malaysian students to pursue undergraduate studies at leading universities around the world. Inspired by his time at Columbia to re-think educational access in his home country, Husein has worked to foster community on a variety of levels.
Following his Oxford studies, he hopes to return to his home country to continue his work on education and policy reform. "I thought it would be fantastic if historical thinking could also make other people's lives better by bettering policymaking," states Husein, in explaining his decision to pursue the Rhodes. "I wanted to complement my academic pursuits with extra training that would help translate my academic work to a tangible, positive impact in the world."
"Arman's commitment to liberal arts education as a means to interrogate the social, political and economic forces of inequality speaks to the ways in which Columbia connects with the world," said Dean Ariella Lang, Associate Dean of Academic Affairs and Director of Undergraduate Research and Fellowships. "We are proud of his achievement."

---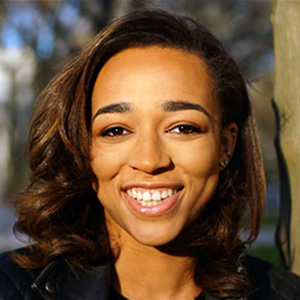 Sydni Scott
Sydni Scott is majoring in political science and minoring in African American and African Diaspora studies. In casting forward to her proposed degree program at Oxford, Scott states that she is "interested in exploring questions of race and restitution outside the United States, where a different local and regional framework will enrich my exposure to and understanding of problem-assessment and solution-building."
Scott served as a research intern with The Atlantic Fellows for Racial Equity, and her research into reconciliation and reparations in this context led her to found The Amendment Project (TAP), a grassroots organization of her own design, dedicated to creating discourse around racial reparations.
"To study, interrogate, and collaborate alongside the incredible members of the Rhodes community is a once in a lifetime, and invaluable opportunity," says Scott. "I have so much gratitude for everyone that has supported and guided me, and I look forward to the challenges ahead that will serve to catalyze change for our global world."
"Sydni's commitment to studying systems of inequity and advocating for racial justice, her aspiration to pursue accountability and repair for minority communities, garnered admiration and respect from Columbia's Rhodes nomination committee," said Ariella Lang, Associate Dean of Academic Affairs and Director of Undergraduate Research and Fellowships. "She is a truly deserving candidate."
---
Current students and alumni can learn more about the Rhodes and other fellowship offerings through the Undergraduate Research and Fellowships office.