Anneliese Mesa-Jonassen CC'17, originally from Pleasantville, NY, has been awarded a prestigious Mortimer Hays-Brandeis Traveling Fellowship. The fellowship provides $19,000 to support students in the visual and fine arts, including art history, conservation, studio art and photography, for travel and living expenses outside the United States.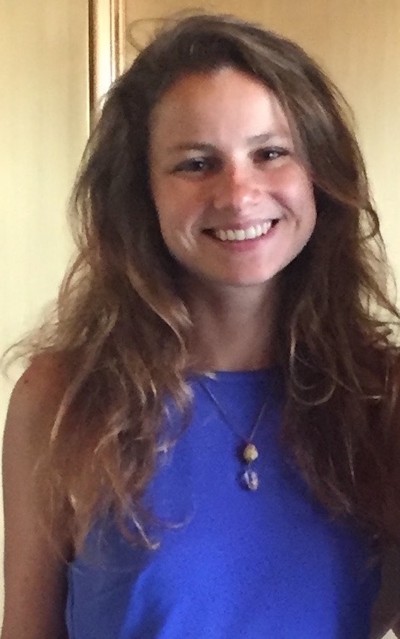 Mesa-Jonassen, who graduated magna cum laude with a major in English, a concentration in visual arts and a special concentration in sustainable development, will use the fellowship to travel to Colombia, where she will first work with anthropologists to study the ontology of the indigenous Muisca society and will then apprentice with various ceramicists in Ráquira and La Chamba.
"Winning the fellowship is so exciting to me because it means I am not alone in my values and concerns," said Mesa-Jonassen. "The existence of this fellowship alone reveals a profound value for art, and in giving me this opportunity to explore ceramic traditions in Colombia the selection committee shows a shared concern over the loss of cultural memory."
While in Colombia, Mesa-Jonassen plans to create a body of ceramic work that draws from local techniques, to speak to the waxing and waning of cultural memory, aiming to cultivate cultural diversity as a means of resilience against violence and loss. Throughout the year she will keep a narrative journal with photographs, exploring the diversity of ceramic processes that have emerged due to colonialism, capital markets and the resurgence of indigenous Muisca culture.
"The Visual Arts department is thrilled that Annie has received the Mortimer Hays-Brandeis Traveling Fellowship for 2017-2018. Annie's project engages her artistic talents, personal history and interest in anthropology in order to give voice to the communities that she will work with, 'cultivating cultural diversity as a means of resilience against violence and loss,'" Nicola Lopez, assistant professor of professional practice in visual arts, said. "This competitive fellowship supports young artists in the pursuit of their unique vision and we can't wait to see what Annie creates."
While a student at the College, Mesa-Jonassen spent Spring 2016 studying abroad at the Universidad del Norte in Barranquilla, Colombia. In Summer 2016, she interned at Organizmo, in Tabio, Colombia, where she constructed habitats using bio-architecture techniques and assisted architect Travis Price with a "Spirit of Place" workshop, translating and helping visiting students build a structure of their own design. She also received the Department of English and Comparative Literature's Richmond B. Williams Traveling Fellowship to conduct independent research on petro-magic-realism in Barrancabermeja, Colombia; the research helped inform her thesis on eco-criticism of Colombian petroleum literature. She ended her summer in Colombia by creating a series of paintings and sculptures as an artist-in-residence at the Residencia artística de los Andes, in Ramiriquí, Colombia.
On campus, Mesa-Jonassen was an editor for the Columbia Daily Spectator in Spring 2015; a COÖP hiking leader in Columbia's outdoor orientation program; and a volunteer for the Columbia University Food Sustainability Project, where she planted, harvested and maintained a community garden, and for Artists Reaching Out, where she designed and led art lessons for elementary school students. She has interned at the Stone Barns Center for Food and Agriculture, where she planted and harvested vegetables; at Doing Art Together, a Harlem-based nonprofit; and at The Horticultural Society of New York, where she assisted the teaching of horticulture to inmates on Rikers Island.
In the long term, Mesa-Jonassen hopes to create an educational space in Colombia that validates artistic thinking and cultivates cohesive relationships with the environment.
"I have always loved creating and viewing art, but I still catch myself viewing it as recreational or marginal in some respect," Mesa-Jonassen said. "However, this fellowship affirms something I know deeper down, that art does matter, that it is not a trivial activity but ultimately a crucial means of creating knowledge."