Bryn Evans CC'21, an African American studies and art history double major from Decatur, GA, has won the prestigious Beinecke Scholarship. She is the fourteenth awardee from Columbia University since the first Beinecke Scholarships were granted in 1975.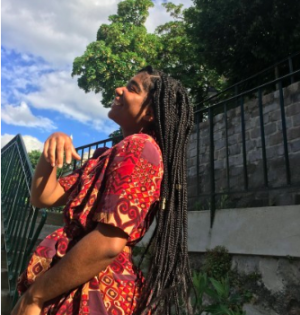 The program seeks to encourage and enable highly motivated students to pursue opportunities available to them and to be courageous in the selection of a graduate course of study in the arts, humanities and social sciences.
The scholarship will support Evans in her study of Afrofuturist landscapes and mythologies, sites of memory that transgress colonial notions of time and space, as her dialogues with Southern Black visual culture rely on the interlinear, cross-disciplinary and experiential.
The Beinecke Scholarship selection committee comprises alumni from the fields the scholarship covers — the arts, humanities and social sciences. Over the years, Beinecke alumni have found positions in a variety of fields, including academia, the public sector, think-tanks, the arts and even the private sector.

Columbia College students interested in learning more about applying for the Beinecke Scholarship program are encouraged to connect with Undergraduate Research and Fellowships.