David Vasquez CC'13, a fellow at the Sponsors for Educational Opportunity (SEO) Career Program, has been selected as a member of the inaugural class of the Knight-Hennessy Scholars program at Stanford University. He will pursue an M.B.A. at the Graduate School of Business.
The Knight-Hennessy Scholars program focuses on leadership, mentorship and experiential learning. Scholars receive full funding to pursue a graduate degree at Stanford and a stipend that covers living and academic expenses, including the opportunity to live on campus.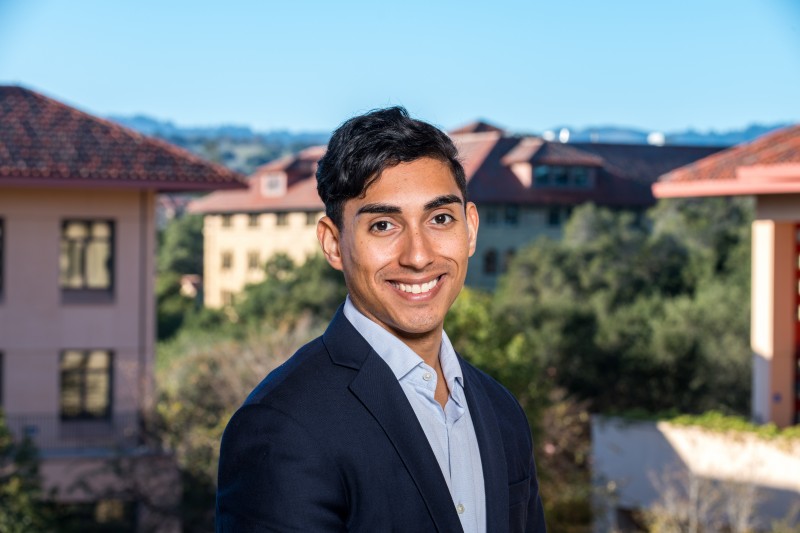 Photo: Courtesy of the Knight-Hennessy Scholars Program
Vasquez is one of 49 scholars in the prestigious program, which includes citizens of 20 countries who will pursue degrees in 28 Stanford graduate departments.
"We are thrilled that David has been chosen to be a member of the inaugural cohort of Knight-Hennessy Scholars. This accomplishment speaks to the pioneering nature of David and Columbia students and alumni," said Scott Carpenter, associate dean of global education and fellowships.
"I am most excited about the opportunity to be part of a community of such intellectually curious and passionate individuals whose goals reach far beyond their own personal successes," said Vasquez. He added that he looks forward to learning from "the amazing faculty at Stanford" and "the other scholars and their varied interests across an array of disciplines."
Vasquez, who majored in financial economics at the College, attributes his preparation for the program to the Core Curriculum. "I could not imagine any better preparation for Knight-Hennessy's multidisciplinary programming than [the] Core Curriculum," said Vasquez. "The Core opened my eyes to such a broad range of topics and perspectives that I otherwise could not have imagined being exposed to or seeking out myself."
While a student at the College, Vasquez spent much of his time volunteering at local schools through tutoring and mentorship programs, including the Hispanic Scholarship Fund. He also taught summer school at P.S. 138 in Brooklyn, where he currently serves as a mentor for programming efforts.
After the Knight-Hennessy Scholars program, Vasquez — who previously worked as an investment associate in the global credit group at Ares Management and as an analyst at Bank of America Merrill Lynch — aspires to have "a career at a nonprofit social impact investment fund and to reduce poverty and income inequality by investing in low-income communities and developing nations."