Thursday, October 18, 2018
Five Columbia College alumni recently received fellowships to spend a year in Asia through the Princeton in Asia program.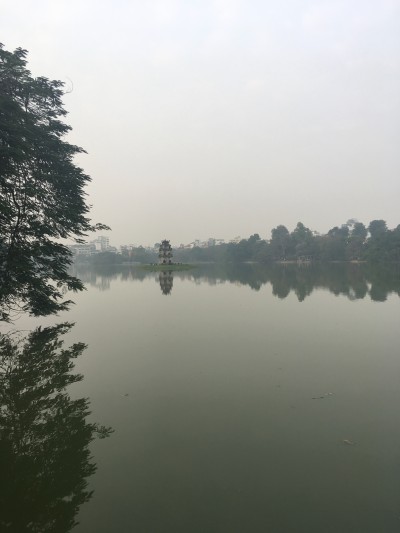 Photo: Sidney Wiswell CC'18
Princeton in Asia, an organization affiliated with Princeton University, sponsors over 150 fellowships and internships in 22 countries and regions, and is the oldest and largest organization of its kind, unique in its scope, size, century-long expertise and emphasis on service. Its mission is to promote relationships between Eastern and Western civilizations.
The program aims to foster mutual appreciation and cultural understanding by connecting service-minded graduates and partner organizations in Asia through immersive work experiences that transform perspectives, cultivate long-lasting relationships and benefit local and global communities.
This year's recipients are:
Kelsey Ables CC'18, who will work at Lakehouse, a media services provider, in Colombo, Sri Lanka;
Ravi Campbell CC'18, who will teach at Ngee Ann Polytechnic in Singapore;
Caroline Kaplan CC'18, who will teach at Deebuk School in Phang Nga, Thailand;
Alex Nguyen CC'17, who will work at the Asia Injury Prevention Foundation in Ho Chi Minh City, Vietnam; and
Julien Reiman CC'18, who will teach at Chiang Mai University in Chiang Mai, Thailand
Additionally, Beaetriz Duran Becerra CC'18 received a fellowship through Princeton in Latin America and will begin work this fall with the Mariposa DR Foundation in the Dominican Republic.
Last month, Columbia College announced the formation of Undergraduate Research and Fellowships. Led by Ariella Lang, associate dean of Academic Affairs and director of Undergraduate Research and Fellowships, and Jodi Zaffino, assistant dean of Academic Affairs, Fellowship Programs, this team will provide advising for fellowship opportunities, while also building support for independent and group research projects.

The deadline for the Princeton in Asia program is Friday, November 2; the deadline for the Princeton in Latin America program is Monday, November 12.