The Barry Goldwater Scholarship and Excellence in Education Program announced on Friday that two Columbia College juniors have been awarded program honors in this year's competition. Samuel Zeng CC '15, a biochemistry major, has been named a Goldwater Scholar, and Kun Leng CC '15, a physics major, has earned an Honorable Mention.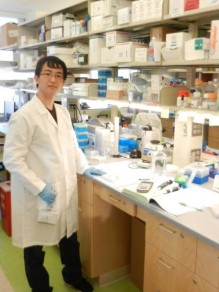 Samuel Zeng CC '15
The Goldwater Scholarship program is a federally-endowed program honoring former U.S. Senator Barry Goldwater. It is designed to foster and encourage outstanding students to pursue careers in the fields of mathematics, the natural sciences, and engineering. The Goldwater Scholarship is the premier undergraduate award of its kind in these fields. Goldwater Scholarships provide up to $7,500 per year in scholarship support for their recipients.
Zeng, a Rabi Scholar, has had research internships with the Harvard Stem Cell Institute and the Harvard Department of Stem Cell and Regenerative Biology and currently works as a research assistant in the Columbia Center for Translational Immunology under Megan Sykes, Michael J. Friedlander Professor of Medicine and Professor of Microbiology & Immunology and Surgical Sciences and director of the Columbia Center for Translational Immunology. He hopes to pursue an M.D./ Ph.D in the future. 
"Why so much involvement in research? Because it excites me!" said Zeng, one of 283 recipients named Goldwater Scholars. "Regardless of which aspect of biology, there are always gray areas seeking clarification.  For me to play a part in elucidating these mysteries, it is truly gratifying. But even short of contributing to significant discoveries, the lab remains exciting because in this environment, I am exposed to so much novel, cutting edge science that would never have been covered by undergraduate courses – for example, the concept and application of a humanized mouse model which is at the core of one of Dr. Sykes' projects; or the direct reprogramming of a somatic cell type to functional β-cell using only three transcription factors, which was investigated so deeply in Professor Zhou's lab."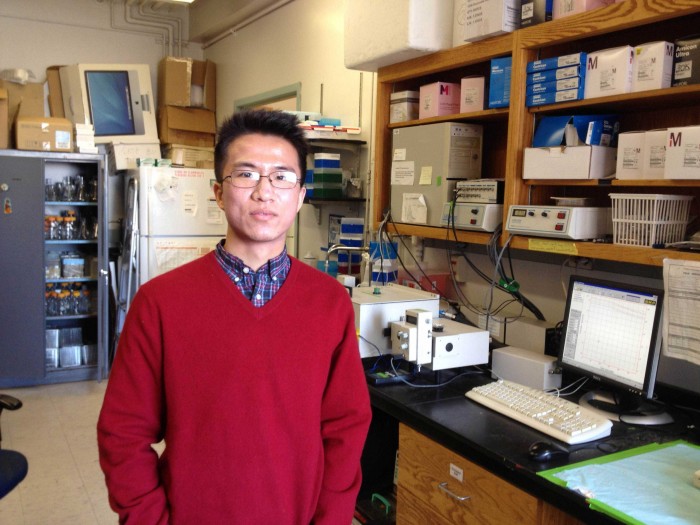 Kun Leng CC '15
Leng has had research internships with the National Institute on Drug Abuse and has had successive research experiences in Columbia's Department of Biological Sciences, first as a Summer Undergraduate Research Fellow and currently as a research assistant in the laboratory of Biological Sciences Professor John Hunt.
"I am really honored to be recognized by the Goldwater foundation," Leng said. "I would like to thank my mentor Dr. Jinrang Kim for his patience, humor, and guidance and my PI [Principal Investigator] Professor Hunt for his dedication to encouraging undergraduates to achieve in research. None of the progress I made would be possible without them." 
This spring's honorees were selected on the basis of academic merit from a field of 1,166 mathematics, science, and engineering students who were nominated by the faculties of colleges and universities nationwide.