Julian Brave NoiseCat CC'15, a history major from Oakland, Calif., has received the prestigious Clarendon Scholarship from the University of Oxford to pursue a Master of Studies (MSt) in Global and Imperial History. Following the one-year program, NoiseCat plans to attend law school. He hopes to pursue a career in politics, focusing on issues of social justice and equality, including placing aboriginal issues within the broader political discourse. 
Clarendon scholars are selected based on academic criteria by experts in each student's field. Most Clarendon scholars are pursuing doctorate degrees. "To be awarded a Clarendon Scholarship for an MSt is a particularly laudable achievement," said Scott Carpenter, associate dean of global education and fellowships.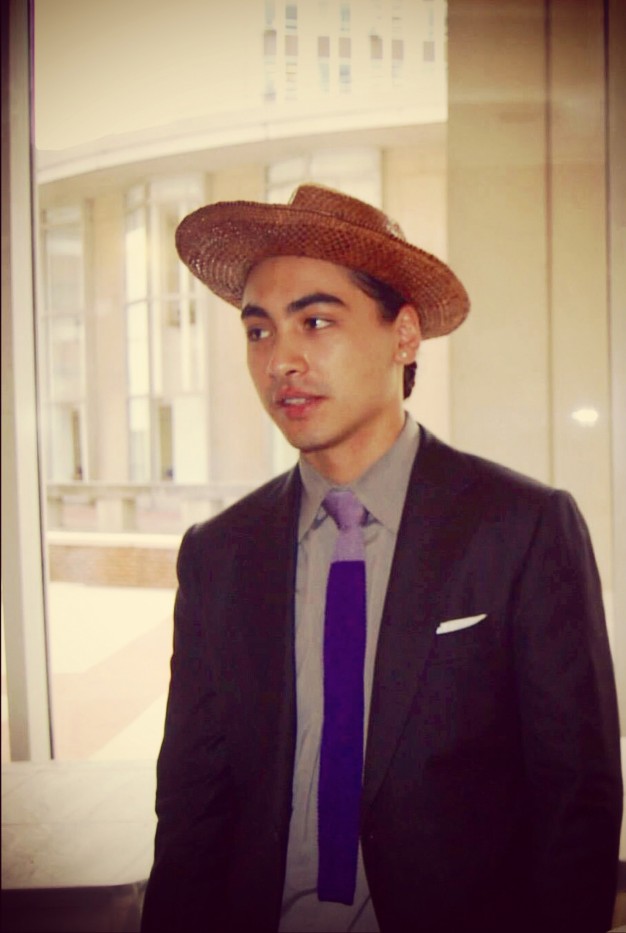 "The opportunity for Julian to study Global and Imperial History at Oxford on a prestigious Clarendon Scholarship, which is truly a rare accomplishment, will allow him to place the ongoing struggles of First Nations into a wider historical context," Carpenter added. "It's with tremendous pride that we congratulate him on earning this opportunity!"
NoiseCat is a member of the Secwepemc Nation and in 2014 was nominated to be chief of the Canim Lake Band, a position he declined in order to continue his studies. On campus, he was an integral part of the creation of Manhattan House, a residential special interest community for indigenous students and their supporters that fosters pride in identity, understanding of indigenous issues and relationships with both the campus and Native communities; he is currently the house coordinator. He is also the president of the Columbia University Native American Council and recently completed his thesis on First Nations in British Columbia. 
"This opportunity represents a win, not only for me, but also for the people and places I represent: the Canim Lake Indian Reserve, Oakland and all of Indian Country," NoiseCat said. "My grandfather, a survivor of the residential school system and a laborer with a sixth grade education, boldly told his many children to 'shake the hand that shakes the world.' At Oxford, I will have the opportunity to do just that."
NoiseCat, a John Jay Scholar and a member of Phi Beta Kappa, has previously received research funding through the Edward Robbins Academic Research and Public Service Fellowship and the Columbia University Scholars Program Research Grant, and has been published in Indian Country Today.
He is the president of the Columbia Men's Ice Hockey Club, a member of the Columbia Spectator's editorial board and a senior editor of the Columbia Political Review. He has also volunteered with the Bronx Defenders, a nonprofit that provides holistic and client-centered criminal defense, family defense, civil legal services, social work support and advocacy to indigent people of the Bronx. Proficient in both Spanish and his people's native Secwepemc, an endangered language with fewer than 200 speakers, he is also a champion powwow dancer, having competed in the traditional, prairie chicken and grass dance categories.
The Clarendon Scholarship will cover all of NoiseCat's tuition and college fees, and will include a generous grant for living expenses. Additionally, NoiseCat and his fellow scholars will profit from the Clarendon Scholars' Association, a unique community of scholars that provides a supportive environment in which to present research. The Association also offers opportunities to take day trips to places of historical or cultural interest or to take part in group outings to the theatre, opera, ballet and classical concerts. 
"Julian NoiseCat is an outstanding person in many ways. By representing Native American and First Nation students on campus, and lobbying for increased visibility, he has raised Columbia's profile among our peers," Carpenter said. "We can't wait to see what Julian will accomplish at Oxford and beyond."