Wednesday, December 5, 2018
Kara Schechtman CC'19 has been selected as one of 12 recipients of the prestigious George J. Mitchell Scholarship. Mitchell Scholarships provide one year of postgraduate study in an Irish university in either the Republic of Ireland or Northern Ireland. Schechtman will pursue a M.Phil. in philosophy at Trinity College Dublin.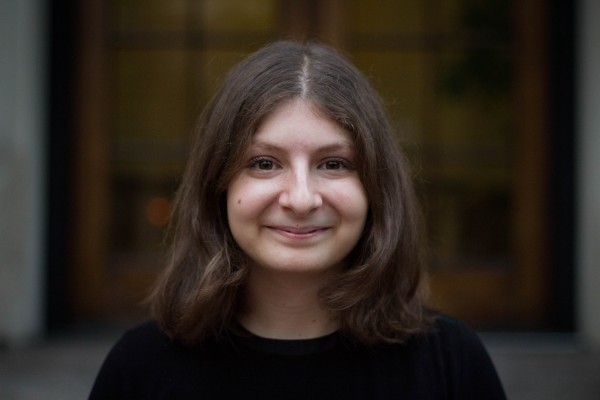 Schechtman is a computer science and English double major from Scarsdale, N.Y. At Columbia, she serves as the senior advisor and co-president to "Lean In at Columbia," a nonprofit global feminist organization, where she has grown membership exponentially. She is also currently the executive editor of The Columbia Daily Spectator's The Ear Podcast and was formerly the magazine features editor of The Eye. Schechtman has also been the recipient of a King's Crown Leadership Award for Principled Action.
"I couldn't ask for more ideal circumstances in which to pursue a master's degree abroad," Schechtman said. "I am excited to have the chance to spend a year exploring Dublin and Ireland, and moreover to do so with the other Mitchell Scholars, who all seem so dedicated to furthering public good. In Dublin, I'm excited especially to be able to dive into the tech scene, since Dublin is a real center of technology within Europe."
Schechtman cites her professors, friends and advisers as well as her coursework in being instrumental in the preparation for her next steps. "The accessibility of my professors throughout college has been essential to my growth," she said. "They have helped me understand course material and grow as a thinker, but have also provided invaluable advice to me as I figured out what I want to do with my life."
The Mitchell Scholarship Program, named to honor former U.S. Senator George Mitchell's pivotal contribution to the Northern Ireland peace process, is designed to introduce and connect generations of future American leaders to the island of Ireland, while recognizing and fostering intellectual achievement, leadership, and a commitment to community and public service. Applicants, who must be between 18 and 30, are judged on their scholarship, leadership, and sustained commitment to community and public service, and spend a year of post-graduate study at institutions of higher learning in Ireland and Northern Ireland. Only four percent of candidates are accepted into the program.
"Kara is a remarkable young scholar who seeks to grapple with some of the most pressing questions of our day regarding the role of technology in our lives," said Ariella Lang, associate dean of Academic Affairs at Columbia College and director of Undergraduate Research and Fellowships. "Her intellectual dynamism, leadership and contributions to the community make her a natural choice for the Mitchell, a fellowship awarded to students who are identified as future leaders and innovative thinkers — traits that Kara embodies in transformative and singular ways."
The scholarship, which celebrated its 20th anniversary this year, is the flagship project of the nonprofit U.S.-Ireland Alliance, founded in 1998 by Trina Vargo, a former foreign policy adviser to Senator Ted Kennedy who was also heavily involved in the Northern Ireland peace process. The Mitchell Scholarship Program provides tuition, room and board, travel expenses and a living stipend.
Learn more about the Mitchell program and this year's winners.