Leena Dai CC'18, an economics major from Philadelphia, was recently selected to be a Yenching Academy Scholar. Dai will pursue a master's degree in China studies, with a concentration in law and society at Yenching Academy of Peking University.
"We are excited that Leena has earned the honor of being named a Yenching Scholar," said Scott Carpenter, associate dean of global education and fellowships. "It will be a great opportunity for her to delve deeply into China and to contribute to shaping our shared future. Leena will contribute greatly to the success of this program. We could not be more proud of her efforts nor more hopeful for her future."
"I'm very excited about the opportunity to explore China in its capital city at its oldest university," said Dai. "It's the chance of a lifetime both academically and personally, and I couldn't be more grateful."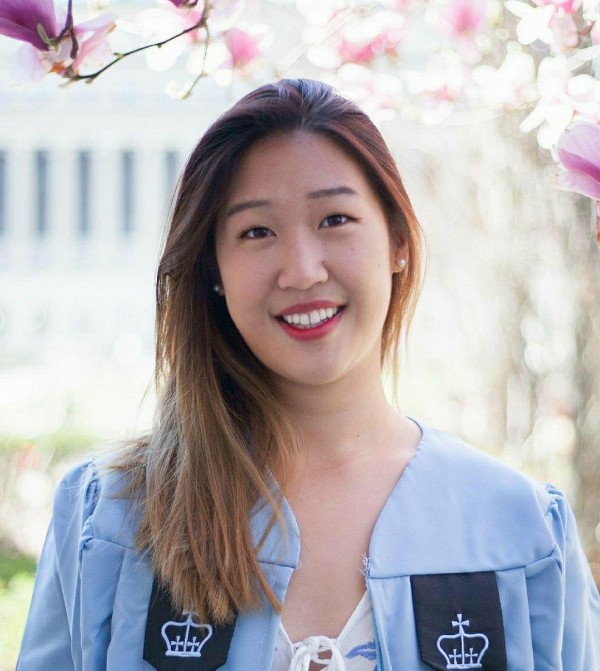 Through the program, the scholars — chosen from universities around the world — take courses in six categories: literature and culture; history and archaeology; philosophy and religion; public policy and international relations; economics and management; and law and society. They are also immersed in Chinese culture through field excursions around China and in an intensive Chinese language program.
Yenching Scholars have access to prominent guest lectures, world-renowned visiting faculty, visits to leading domestic and international companies, organizations, government institutions and special seminars. Scholars are also required to enrich their academic knowledge outside the classroom by completing an internship or conducting a field study guided by a faculty mentor.
During her time at Columbia College, Dai was an international trade research assistant for Reka Juhasz, assistant professor of economics, as well as an intern for the U.S. Department of Commerce in Singapore. She was the president and co-founder of Columbia Venture Partners, an organization that trains undergraduate students in the basics of venture capital investing, and president of the Columbia Chinese Students Club.
Some of Dai's favorite classes have been her Chinese literature courses, which she took with Ted de Bary CC'41, GSAS'53; Wei Shang, the Du Family Professor of Chinese Culture; and Galo Gvili, lecturer in Chinese in the Department of East Asian Languages and Cultures.
"My positive experience in these courses heavily influenced me to apply to Yenching as a more humanities and liberal arts-oriented program," said Dai. "It will be a really interesting experience to compare and contrast what I learned in Core courses like Lit Hum, Art Hum, Music Hum and CC [Contemporary Civilization] to what I will be learning in similar classes [at Yenching], but from a Chinese perspective."
After she earns her masters, Dai is interested in attending law school through a a J.D./Ph.D track, focusing on international trade between the United States and East/Southeast Asia