Seventeen first-year students in Columbia College, The Fu Foundation School of Engineering and Applied Science and General Studies have received 2016 Presidential Global Fellowships. The students, whose academic interests range from French to Portuguese, from Arabic to Chinese, from anthropology to art history, and from political science and human rights to sustainability, were selected from a pool of more than 160 for the University's undergraduate global summer fellowship program.
The Presidential Global Fellowship program, funded with a seed grant from Columbia University President Lee C. Bollinger and established in 2014, covers the program fee associated with a Columbia global program, as well as a stipend to cover round-trip airfare and living expenses, for students to study in a location at or near one of the Columbia Global Centers. It is open to rising sophomores in Columbia College, The Fu Foundation School of Engineering and Applied Science and General Studies.
Applicants were chosen for the opportunity by a faculty committee after demonstrating their interest for issues surrounding globalization and how their global studies would be guided by that interest, as well as how being a Presidential Global Fellow would benefit fellow students and the greater Columbia community. They will be spending the summers in locations including Amman, Jordan; Tivoli, Italy; Beijing, China; Paris, France; Kyoto, Japan; Venice, Italy; a combined program in Amman, Jordan and Paris, France; and a program in Amman, Aqaba, Dana and Ajloun, Jordan.
The program is unique in that it will include a specialized group orientation and advising sessions to help fellows identify how their global opportunities can enhance their experiences at Columbia and their future intellectual, professional and personal goals. The program will include a meeting with President Bollinger, where the president will share his global vision and hear about the fellows' global interests.
The 2016 Presidential Global Fellows are: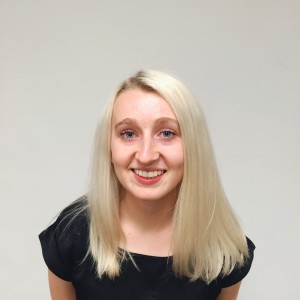 Hannah Story Brown CC'19
Kyoto: Japanese Language
Hannah's interest in social justice, human rights, and linguistics began far before she entered the College, and was solidified two years ago when she partook in the 'Hands for a Bridge' program in Northern Ireland, where she came face to face with former paramilitaries, British veterans, the peace walls, community organizers and religious leaders in Belfast as she learned about the varying perspectives that shaped the conflict. Hannah, who has been studying Japanese for five years, hopes to use here language skills in a future career in journalism or diplomacy and looks forward to gaining more insight into Japan's unique culture through her study abroad experience.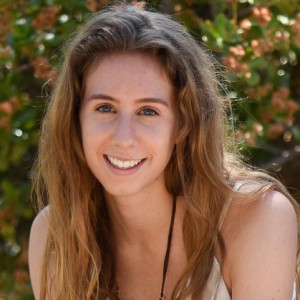 Elise Gout CC'19
Jordan: SEE-U
As a native of Southern California, environmental and water scarcity issues, have always confronted Elise. She views her dedication to environmentalism and sustainability as a borderless, unifying fight and believes this holds no truer than in the Middle East. Elise is keen to view first-hand the struggles of Jordanian desertification and wetland and coastal habitat degradation within an international context and through the collaborative nature of the SEE-U Jordan program.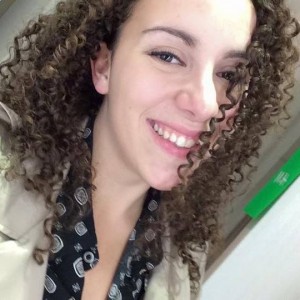 Katherine Hacthoun CC'19
Amman/Paris: Middle Eastern North African Studies
As a student and enthusiast of political science, human rights and history, Katherine looks forward to comparing the notable contrasts in Jordan and France's historical trajectories. She is particularly interested in the relationship of journalism, civil liberties and the power of government. This will be Katherine's first experience abroad and she is confident she will return with a better understanding of international relations and diplomacy, comparative politics and, most importantly, of the worldviews held within these regions.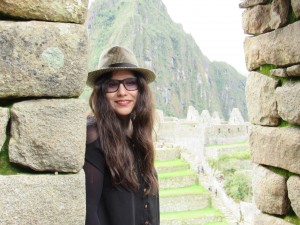 Dafne Murillo CC'19
Venice: Italian and Art History
A Peruvian native, Dafne is eager to immerse herself within the rich art, history and culture of Venice this summer to further her global understanding of how influence coexists within and/or informs Western heritage. Dafne brings with her a developed understanding of the clash between Spanish-Western art, music and culture, and the indigenous artistic movement in Peru, and she wants to apply and compare her understanding of this movement directly to that of Western masterpieces, as perceived through a Western perspective. Moreover, as a planned economics major, Dafne views the Venice program as an opportunity to broaden her global mindset for how best to achieve economic development via international cooperation, a goal she intends to ultimately bring back to South America.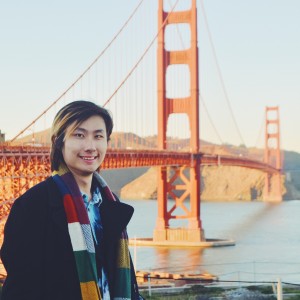 Jia Win 'Kelvin' Ng CC'19
Amman/Paris: Middle Eastern North African Studies
Kelvin's interest in the Middle Eastern-North African (MENA) studies program stems from his broader interests in history, political science and learning about how systems of government, the distribution of power and the relationship between nation-states interact. Kelvin is keen to investigate and enrich his perspective on issues of diaspora, migration and transnationalism, particularly in a post-colonial context. Growing up in Malaysia, Kelvin has not only studied these issues but has been forced to grapple with these questions personally under Malaysia's single party and restrictions on speech and press freedoms, and he looks forward to learning more about  Jordan and France, as well as how each state interacts with other states in the MENA region, the Islamic world and globally.
Sophia Ramirez CC'19
Tivoli: Hadrian's Villa Excavation
As a pre-medical student, it can be challenging to balance global experiences and a love of classics with the science-heavy curriculum demanded of the major. However, Sophia is committed to achieving just that. She sees Hadrian's Villa as an opportunity to devote herself completely to the classics in order to learn more about how the ancient world has informed contemporary society. Moreover, Sophia views this experience as the first of many, as she aims to work in global health initiatives and is therefore committed to gaining as much international experience as possible, believing that exposure to different perspectives, academic backgrounds and worldviews will enrich her own life as well as better equip her for her professional goals.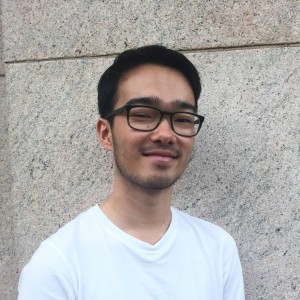 Aaron Smithson CC'19
Venice: Italian and Art History
For a student pursuing majors in urban studies and the history and theory of architecture, the Venice: Italian and Art History program is an ideal intersection of past, present, and future for Aaron. He looks forward to digging into the city's rich history as well as gaining a stronger insight into its outlook for the future. He sees the program as an opportunity to bring an improved understanding of the architectural dichotomies pervading the antiquated and modern city landscapes to his future studies in art history and urbanism at Columbia.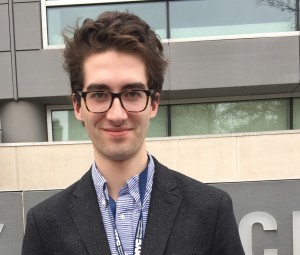 Bruce Young CC'19
Venice: Italian and Art History
With an interest in democracies' balance between potential threats to stability and the desire to allow individual freedom, Bruce hopes to return to the U.S. from his summer abroad with a fresh perspective on how American democracy can function better and how the U.S. can contribute to spreading positive and respectful democratic values. As an aspiring lawyer, Bruce aims to be at the forefront of this field, yet avoid aiding in an extension of democracy in ways that violate others' rights and cultures. He is excited to accelerate his engagement within this field through immersion in the rich, lived context and culture of Venice, which has historically sat at the intersection of world-changing innovations in art, politics and cultural exchange. Bruce anticipates this experience will contribute immensely to his personal understanding of political ideas and putting methods of analysis into practice, both in Venice and beyond.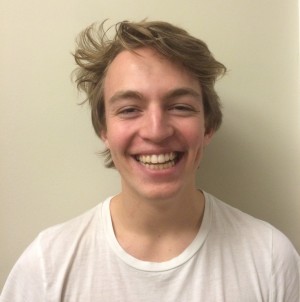 Michael Pusic CC'19
Paris: French Language and Studies
Growing up in a French-Canadian family, much of Michael's cultural heritage stems from French politics and literature. As a prospective political science major, he looks forward to examining French political history and contemporary society while gaining new cultural perspectives in Paris through questions that he would otherwise examine primarily through an American lens. Moreover, his interest in pursuing a comparative literature concentration will be fostered through an introduction to French philosophy and literature, which he will also study while abroad. This perfect alignment of Michael's academic and personal interests within the French language and studies program leaves him excited for the opportunity to immerse himself in French culture and academia, and to hopefully emerge with new perspectives on familiar issues and beliefs.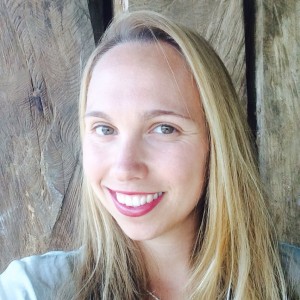 Noam Alon GS'19
Venice: Italian and Art History
An Israeli native, Noam's long term goal is to play a constructive role in the emergence of a Palestinian state and she is strongly motivated to develop an interdisciplinary approach to understanding different cultures in order to do so. With professional experience in Chile, Israel and the U.S., Noam brings a unique and experienced voice to this year's cohort. She is eager to engage in dialogue, both among her Columbia colleagues and abroad, about these topics throughout the summer of 2016 and her next three years at Columbia.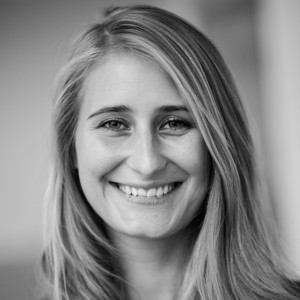 Nina Emilie Gynther Bechmann GS'19
Paris: French Language and Studies
Nina, a Danish native, is committed to enhancing equal opportunity among women throughout the world. As an anticipated political science and human rights major, she looks forward to immersing herself in Parisian culture this summer through the French Language and Studies program at Reid Hall in order to improve her French speaking abilities, a necessity for her future professional goal to work with non-profit organizations combatting human trafficking via global policy and intervention.
Matthew Hess GS'19
Amman: Arabic Language
As a former U.S. Marine, one of Matthew's assignments led him to Cairo, Egypt. There, in post-Arab Spring Egypt, his initial exposure to the country's culture quickly transformed his curiosity into a dedicated self-study of the Arabic language, an interest that continues to permeate his academic, personal and professional life today. Matthew believes the Middle East is a region that is widely misunderstood and is eager to improve his Arabic language skills and gain fluency so he may become part of the next generation of Americans who attempt to build constructive and mutually beneficial relationships in the region.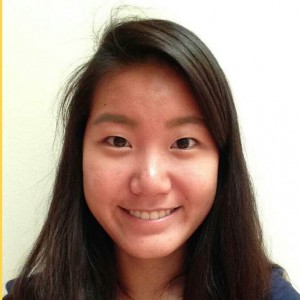 Min Young Hwang SEAS'19
Tivoli: Hadrian's Villa Excavation
Min looks forward to traveling to a new country filled with an unfamiliar language, customs and people, a place where she expects her perspectives on a variety of worldviews to be challenged daily. She sees the opportunity to study archaeology at Hadrian's Villa as a perfect mix between uncovering ancient lavish lives and observing the everyday stories ingrained in roads and waterways that are relevant to contemporary society. As a prospective civil engineering major and an art enthusiast, this intersection between infrastructure, history and contemporary society perfectly intertwines her academic, professional and personal interests.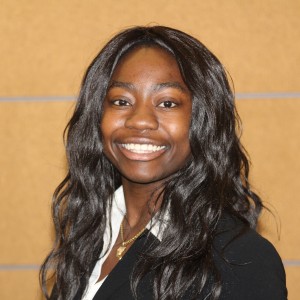 Damilola Lawal SEAS'19
Tivoli: Hadrian's Villa Excavation
Fascinated by day-to-day interactions between people, and how these interactions are shaped by culture, Damilola, a future engineering major planning a concentration in anthropology, sees Hadrian's Villa as the perfect opportunity to delve into the ancient world and gain a stronger understanding of how it has influenced contemporary culture and of the pertinence that archaeology and anthropology plays in everyday life.
Nathanael Shoemate GS'19
Amman/Paris: Middle Eastern North African Studies
As an individual dedicated to being at the forefront of Africa's economic development into a more stable region, the Middle Eastern and North African Studies program was a natural fit for Nathanael, who possesses a strong interest in the American Constitution and democratic progression, originally cultivated from his service in the U.S. Marine Corps. He believes it is a necessity to understand not only Arabic, but also the fundamental foundations and difficulties that a constitutional engineering process encompasses. While the military provided Nathanael with a wide variety of global travels, he is excited to visit France and Jordan through the program's unique academic lens and inquisitive environment.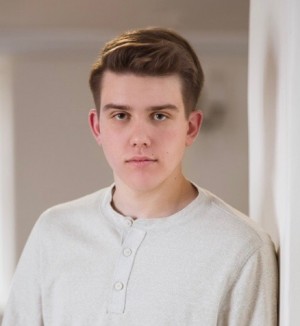 Andrew Sparkman SEAS'19
Paris: Art and Music Humanities
Andrew's love of music draws from his belief in music's ability to transport you to another time and place, and he looks forward to experiencing the rich artistic, musical and cultural scenes that Paris offers, while at the same time indulging in a familiar Columbia curriculum. As a SEAS student, Andrew is particularly excited to add a 'dose of the humanities amidst a sea of computational classes' to his academic path, as a distinctive variety of mathematical and artistic knowledge is particularly interesting, compelling and important to his long term goal to work within politics, either through a policy think-tank, by advising government officials or by producing legislation.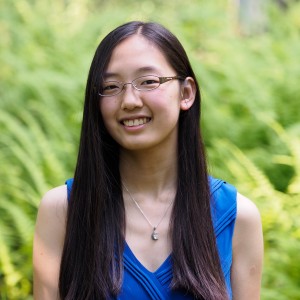 Lily Zhao SEAS'19
Beijing: Chinese Language
Lily's interest in China stems from her familial background, but extends far beyond. She views language and communication as a bridge across cultural barriers, and sees China's rapid globalization as a process that will have lasting effects on the country and globe for years to come. She believes it is necessary to learn Chinese to better understand these lasting effects and, specifically, to understand how China handles the challenge of preserving history while working with new technologies. Additionally, Lily believes a working set of language skills, cultural knowledge and communication skills are vital to 21st century engineers who plan to make global contributions.