Nineteen first-year students in Columbia College, The Fu Foundation School of Engineering and Applied Science, and the School of General Studies have received 2017 Presidential Global Fellowships. The students, whose academic interests range from French to Portuguese, from Italian to Chinese, from early education to music, from biology to dance, and from archaeology to art history were selected from a pool of more than 110 for the University's undergraduate global summer fellowship program.
The Presidential Global Fellowship program, funded with a seed grant from Columbia University President Lee C. Bollinger and established in 2014, covers the program fee associated with a Columbia global program, as well as a stipend to cover round-trip airfare and living expenses, for students to study in a location at or near one of the Columbia Global Centers. It is open to rising sophomores in Columbia College, the Fu Foundation School of Engineering and Applied Science, and the School of General Studies.
Applicants were chosen for the opportunity by a faculty committee after demonstrating their interest for issues surrounding globalization and how their global studies would be guided by that interest, as well as how being a Presidential Global Fellow would benefit fellow students and the greater Columbia community. They will be spending the summers in locations including Paris, France; Tivoli, Italy; Beijing, China; Venice, Italy; and Rio de Janeiro, Brazil.
The program is unique in that it includes a specialized group orientation and advising sessions to help fellows identify how their global opportunities can enhance their experiences at Columbia and their future intellectual, professional and personal goals, and also provides opportunities mentoring and alumni connections.
The 2017 Presidential Global Fellows are: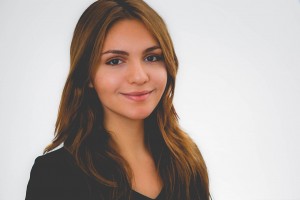 Tamta Arakhamia GS'20 Tamta Arakhamia GS'20
Venice: Italian and Art History
Tamta's fascination with the influence of art on socioeconomic trends and cultural history began in her childhood as a native of the Republic of Georgia. Her engagement with different cultures through the European Youth Parliament and the Future Leaders Exchange Program (FLEX) has helped Tamta understand how the juxtaposition of East and West has affected the development of Georgia. As a General Studies Student Council member and representative for the Columbia chapter of Ivy Inspire, an inter-ivy publication, Tamta is excited to give back to the larger campus community through her experiences. She is looking forward to immersing herself in the rich history and culture of Venice, studying how contemporary and historic art have emblematized the timeless nature of the city.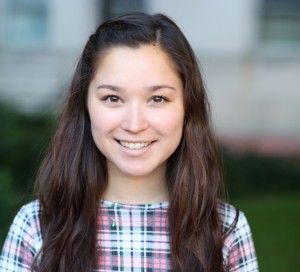 Laura Shanrui Block CC'20 Laura Shanrui Block CC'20
Paris: Art and Music Humanities
Laura, born in Germany and raised in England, with origins from Germany, Spain and Singapore, hopes to further embrace her international identity while studying in the cultural hub of the world. An avid art gallery and museum-goer, she looks forward to immersing herself in Parisian culture and exploring her interest in art history and the French language. Upon returning to the U.S. as a sophomore, Laura hopes to stimulate class discussion, particularly in her Core class Contemporary Civilizations, and draw together her knowledge on French music and art with history and politics.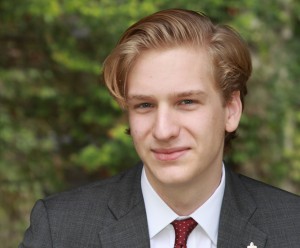 Micaiah M. Buchheim-Jurisson CC'20 Michaiah M. Buchheim-Jurisson CC'20
Beijing: Business Chinese
A student of both Chinese and Arabic, Micaiah firmly believes that the best way to understand any culture is to learn its language. He is particularly interested in learning about the Chinese business world because of its peculiar dichotomies — between materialist excess and traditional modesty, between capitalism and canonical Chinese socialism, between modernity and tradition. He is excited to learn the language of Chinese businesspeople to more deeply understand their culture and how it more broadly influences China and the rest of the world. Overall, Micaiah sees this program as an opportunity to challenge and expand his worldview, sharpen his ability to think critically and navigate cross-cultural boundaries, and hopefully emerge with new perspectives on the world.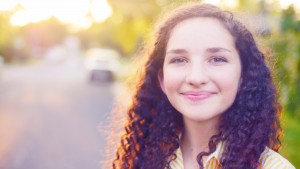 Elisabetta L. Diorio CC'20
Venice: Italian and Art History
Elisabetta enjoys making, watching and talking about movies. She's always had a soft spot for Italian cinema, and thinks that her time in Venice will expand her aesthetic and narrative tastes as a filmmaker and viewer, providing a contrast to her American sensibilities and inspiring her with its rich, ever present art. A Pentax K1000 camera, a sketch pad, and a journal in hand, Elisabetta hopes to venture through Venice collecting images, stories, characters and visual ideas for a screenplay that interrogates characters' relationships with an old cathedral they inhabit. She also hopes to improve her Italian, meet some locals and refine her pasta palate.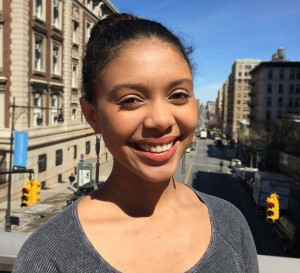 Indigo Dewdrop Ghonima CC'20 Indigo Dewdrop Ghonima CC'20
Paris: Art and Music Humanities
Indigo's desire to globalize her artistic education is essential to her success as an underrepresented minority in the film industry. After a summer abroad, she will be better equipped to break down stereotypes within the media and explore different cultural narratives. The wide-ranging stories and perspectives she encounters in Paris will inform her outlook, yielding depth to her film studies.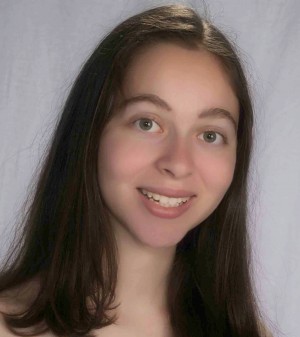 Alexandra Kapilian CC'20 Alexandra (Lexie) Kapilian CC'20
Paris: French Language and Studies
Lexie plans to double major in music and biology and is on the pre-medical track. As a music major, she plans to explore historical musicology, specifically French-romanticism and French-impressionism; as a biology major on the pre-medical track, Lexie hopes to join Médecins Sans Frontières (Doctors Without Borders) after medical school. Hailing from the barrier-island community of Long Beach, New York, Lexie's experience during Hurricane Sandy inspired her to combine her interest in medicine with her desire to help communities experiencing natural disasters worldwide. She looks forward to using her cross-cultural experience to contribute to student life on campus next year both as a tour guide in the Undergraduate Recruitment Committee and as a Resident Advisor. Lexie is also the principal bassoonist of the Columbia University Orchestra, the New Opera Workshop pit orchestra and an active member of the Music Performance Program. Her interest in the Summer French Studies Program arises from her aspiration to achieve French fluency, which will greatly aid in her studies at Columbia and beyond.
Jonathan Parker Kapilian CC'20 Jonathan Parker Kapilian SEAS'20
Paris: Art and Music Humanities
Jonathan's interest in the Paris: Art and Music Humanities program stems from his lifetime love of music and exploring new cultures. As a member of Pizmon, a Columbia a cappella group, and of the 2015 All-National Choir, where he had the opportunity to perform with students from around the country at the Grand Ole Opry in Nashville, Tenn., Jonathan has seen music's ability to connect people from different cultural backgrounds and bring people together. As an engineer, he understands that knowledge of the arts is an essential part of an engineering education because the design principles of art and music can be applied to the engineering of new products. He plans to become a doctor and work as both a medical researcher and a clinician, and also eventually hopes to explore the universe as an astronaut. 
Zeina Laban CC'20 Zeina Laban CC'20
Paris: French Language and Studies
An Egyptian native who has always found delight in global travels, Zeina is looking forward to immersing herself in Parisian culture through the French Language and Studies program at Reid Hall this summer. As an anticipated computer science and economics major, Zeina is hoping to utilize her education to advance the cause she has long since fought for: refugee empowerment and social reintegration. Zeina currently serves as the chief financial officer of Salaam Text, a social venture that hopes to facilitate the process of refugee resettlement in Germany via text-based translation and transliteration. She is also hoping to use her linguistic immersion and rigorous learning experience this summer to expand Salaam Text's scope of operation to France and other Francophone regions.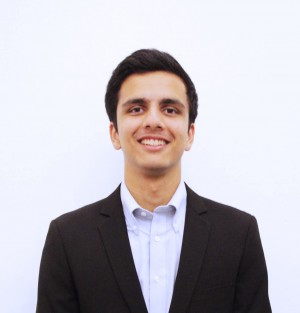 Anant Krishnan Majumdar CC'20 Anant Krishnan Majumdar CC'20
Beijing: Business Chinese
Anant's interest in business stems from his experiences during high school in Hong Kong: co-founding and leading a student-run consulting group for social ventures, and then working for a middle market private equity investor. Anant's 17 years in Hong Kong led him to decide to pursue the summer Business Chinese program, where he aims to further both his experiences in finance and business as well as his existing proficiency in Chinese.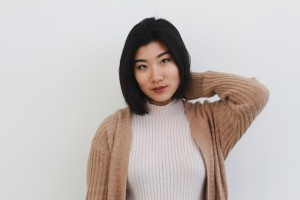 Elizabeth Kyung Merrigan CC'20 Elizabeth Kyung Merrigan CC'20
Paris: French Language and Studies
Spending two weeks in New Orleans during her junior year at Newark Academy engaging in community service and cultural study inspired Elizabeth's interest in the intersection of race, class and language. Since then, she has aimed to observe and understand the ways Western colonialism has shaped current issues of identity in diverse cultural centers such as Paris and New York City. She hopes her time in France will allow her study of the language and culture to further evolve into one of history and international politics at Columbia, informed by empathy and experience.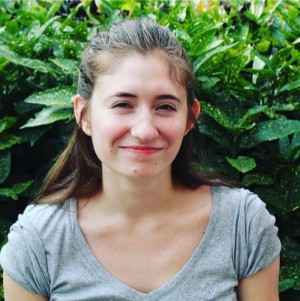 Grace Elizabeth Miner CC'20 Grace Elizabeth Miner CC'20
Paris: Art and Music Humanities
The Art and Music Humanities Program in Pairs offers Grace, who intends to double major in human rights and dance, the opportunity to join some of her greatest passions: artistic expression, music, French, and the study of cultures. A classically trained ballerina and member of Columbia University Ballet Ensemble, Grace is interested in the ways movement, artistry and creativity inform our understanding of peoples and places. After traveling to Kenya and China for the past two summers, Grace is eager to visit France, the birthplace of ballet, and explore and investigate the ways in which art can and has supported and impacted the pursuit of human rights and equity. She is also a cellist who looks forward to gaining a greater understanding and new perspective on Western music. Grace plans to return to Columbia with a renewed passion and dedication to Columbia's vibrant performing arts community and a deeper perspective on the Western masterpieces of arts and music.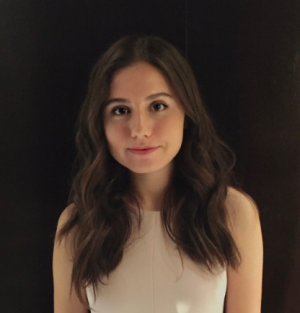 Mia Nicenko CC'20 Mia Nicenko CC'20
Venice: Italian and Art History
Mia is excited to continue her studies this summer in Venice and sees the city as the ideal place for combining her interests in art history and economics. Art has always driven the commerce of the ancient city, and Mia seeks to understand not only the relationship between the two but also its effect on Venetian locals. She is specifically interested in the inception of money-lending and shipment in Venice from the 15th to 17th centuries, and the ways in which representations of individuals and professions changed as locals and contemporary Italian culture acclimated to the rise of trade. As a native New Yorker, Mia has enjoyed years of exposure to some of the finest collections of art in the world and looks forward to spending time in the creation place of these masterworks.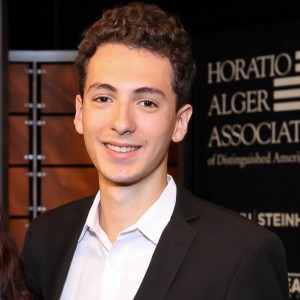 Nathan dos Santos CC'20 Nathan dos Santos CC'20
Rio: Portuguese Language
A Brazilian and American dual citizen, Nathan had to take English as a Second Language (ESL) classes throughout elementary school in the United States. Ever since, he has been committed to investigating alternative language acquisition policies that better respect the cultural identity of students and he hopes that his participation in the classes at the Pontificia Universidade Catolica will give him useful insight that can be applied to the American public school system. Beyond primary education, Nathan is a passionate advocate of social justice for low-income and undocumented minority students as they transition to college; he is excited to volunteer with NGO initiatives like Criança Esperança and compare their community engagement strategies with those led in the United States.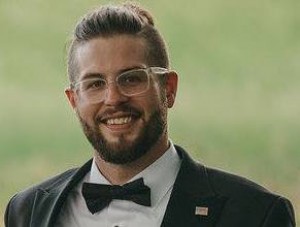 William Edward Scott GS'20 William Edward Scott GS'20
Beijing: Chinese Language
William, originally from New Jersey, worked as a Union Carpenter in New York City after high school, including on the rebuilding of One World Trade Center. He subsequently worked as a counselor-in-training at a drug and alcohol rehabilitation center and developed a passion for the field of behavioral economics. This passion led him to Columbia, where the main focus of his studies lies at the intersection of behavioral and developmental economics. William believes that studying large countries with diverse economic landscapes, like the U.S. and China, is the key to establishing globally beneficial economic policies and programs for all nations. Central to his worldview is a belief that understanding is only developed through a sincere desire to identify with another on their terms; the Summer Language Program in Beijing provides a direct opportunity to begin his research of Chinese culture and economy.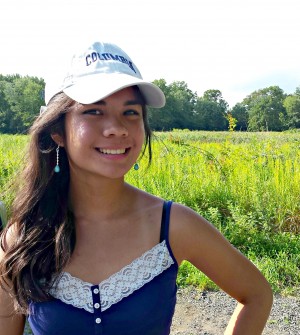 Amita Juhee Shukla SEAS'19 Amita Juhee Shukla SEAS'20
Paris: Art and Music Humanities
Amita plans to major in computer engineering with a minor in political science. During her time in Paris, she will explore the intersections and cross-influences of art, music and technology. She will also explore the history and influence of Paris as a diplomatic capital and center of international politics. She has worked with the United Nations on the design and implementation of a forum for scientists and policymakers to interact and plans to make her career working with this type of interaction between policy and technology. She is deeply interested in civic tech and open source hardware. Outside of her coursework, Amita is also active in Design for America, where she is working on a wearable that displays a real-time data visualization of ambient air pollution. 
Julie Ahlawat Sumski CC'20 Julie Ahlawat Sumski CC'20
Tivoli: Hadrian's Villa Excavation
​As a pre-medical student deeply fascinated by archaeology, Hadrian's Villa is a great opportunity for Julie to enhance her understanding of ancient civilizations and their continued impact on contemporary thought. Julie's interest in the ancient world stems from study of both Latin and Greek literature, which lead to her participation on the Poggio Civitate Archaeological Project during Summer 2015. The time spent in Italy this summer will also allow her to connect with people of many diverse backgrounds and to gain a more sensitive and nuanced understanding of the world around her. Julie, who has a multicultural heritage, has had firsthand experience watching different cultures interact, which led to her interest in pursuing global health initiatives. This program will allow Julie to gain critical experience for her future professional interests, while continuing to cultivate her passion for the ancient world.
​
Esteban Patricio Vanegas Jr. CC'20
Esteban Patricio Vanegas Jr. CC'20
Paris: Art and Music Humanities
Esteban looks to seek out the same inspiration in Paris that moved some of his favorite artists, from Claude Monet to F. Scott Fitzgerald. Fascinated by many disciplines, Esteban plans to study the curriculum particularly keeping architecture — which he views as the perfect marriage between art and mathematics — in mind. With his previous experience abroad being limited to Ecuador, his family's country of origin, he is excited for a chance to discover an entirely new culture in France. He expects to find as much beauty and depth in the humanities studied in Paris as in the Parisians themselves.
Han Wen Zhang CC'20 Han Wen Zhang CC'20
Paris: French Language and Studies
Han Wen discovered her interest in sociology through readings in her French class. She is especially fascinated by the differences between American and French sociology and hopes to incorporate both schools of thought in her studies. This summer, she looks forward to learning how Paris' cultural and political history influences the French idea of society. Moreover, Han Wen sees this program as an opportunity to engage in dialogue with diverse perspectives on contemporary issues. She is eager to enrich her worldview and align this experience with her academic interests. Han Wen plans to double major in sociology and French and Francophone studies to develop a multidisciplinary understanding of public policy, political history, and social justice.