Twelve first-year students in Columbia College, The Fu Foundation School of Engineering and Applied Science and General Studies have received 2014 Presidential Global Fellowships. The students, whose academic interests range from Art History, French and Sociology to Applied Mathematics, Computer Science, and Industrial Engineering to Physics, Sustainable Development and Middle Eastern, South Asian and African Studies, were selected from a pool of more than 100 for the University's new undergraduate global summer program.
The Presidential Global Fellowship program, funded with a seed grant from Columbia University President Lee C. Bollinger, covers the program fee associated with a Columbia global program, as well as a stipend to cover round-trip airfare and living expenses, for students to study in a location at or near one of the Columbia Global Centers. It is open to rising sophomores in Columbia College, The Fu Foundation School of Engineering and Applied Science and General Studies.
Applicants were chosen for the opportunity by a faculty committee after demonstrating their interest for issues surrounding globalization and how their global studies will be guided by that interest, as well as how being a Presidential Global Fellow would benefit fellow students and the greater Columbia community. They will be spending the summers in locations including Amman, Jordan; the Atlantic State Park in Brazil; Paris France; Beijing and Shanghai, China; Venice, Italy; and on a combined program in Amman and Paris.
"We are thrilled to announce the 2014 Presidential Global Fellows, who have a range of interests and experiences and come from all over the country and the world," said Michal Pippenger, dean of undergraduate global programs. "The cohort is a dynamic and diverse one in every respect — intellectually gifted, relentlessly curious, and committed to Columbia's global vision. They are leaders on campus and will be outstanding global ambassadors of our community." 
The program is unique in that it will include a specialized group orientation and advising sessions to help fellows identify how their global opportunities can enhance their experiences at Columbia and their future intellectual, professional and personal goals. The program will include a meeting with President Bollinger, where the president will share his global vision and hear about the fellows' global interests.
 "This program prepares students to be involved and effective global citizens and global ambassadors for the Columbia community," said James J. Valentini, dean of Columbia College and vice president for undergraduate education. "These students showed promise and understanding of the importance of a global experience, and we are looking forward to hearing about their summer experiences and benefiting from the new perspectives and understandings they bring back with them next fall."
The 2014 Presidential Global Fellows are: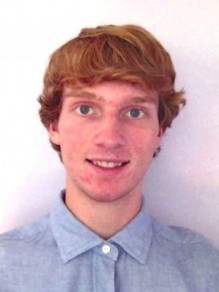 Evan Clinton CC '17 Evan Clinton 
Columbia College
Venice: Italian Studies and Art History
Hometown: Fallsington, PA
Evan intends to pursue a double major in Physics and Art History. In addition to Literature Humanities and his first-year Physics and Math courses, he has devoted his time to the study of Italian, which he is eager to improve during the summer program in Venice. Evan takes pleasure in breaking things down into component parts for greater understanding, whether he is examining a mathematical proof, an understanding of an Italian verb tense or how Da Vinci's scientific work is made manifest in his art. One of the many things he will be exploring while in Italy is what roles scientific knowledge and mathematical acumen should play in understanding what makes one a global citizen.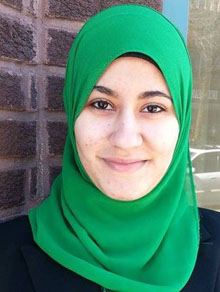 Mennaallah (Menna) Elsayed CC '17
Mennaallah Elsayed
Columbia College
Paris: French Language and Culture
Hometown: Bronx, NY
Menna grew up in Cairo, Egypt and the South Bronx and is considering a major in either Sociology or French. This summer, she hopes to enhance her understanding of multiculturalism with intensive study of French language and culture. She is especially interested to learn about minority communities in Paris and how human migration influences debates surrounding religion, secularism and public policy around the world. Next year, she will be a resident of the Intercultural Resource Center on campus, where she will continue her commitment to educating the wider Columbia community about issues of social justice. 

Wina Huang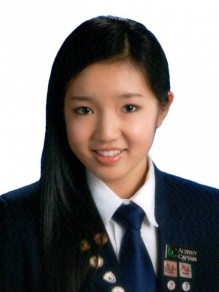 Wina Huang CC '17
Columbia College
Shanghai: Business Chinese and Internship
Hometown: Vancouver, BC, Canada
Born in Vancouver, Canada from Chinese parents, Wina intends to major in Economics with a potential focus on Financial Economics. Previously, Wina was a youth leader in the Canadian Army Cadet corps and an avid markswoman. She has won national awards in both leadership and marksmanship in Canada. She will attend the Shanghai program to work on her business Chinese language skills and gain firsthand experience in the global economy by working at a Chinese company as a part of the program.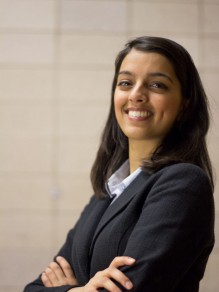 Neha Jain EN '17 Neha Jain
School of Engineering and Applied Science
Shanghai: Business Chinese and Internship
Hometown: Southlake, TX
As someone who is pursuing a major in Industrial Engineering, Neha has a particular interest in applying her problem-solving skills to create a language-learning computer application that will help others improve their Mandarin skills. More generally, she is very interested in the intersections of entrepreneurship, technology, and innovation and how rapid globalization is transforming these fields. Coming from the suburbs of Dallas, Texas, Neha is an advanced student of Mandarin who looks forward to improving her language skills and immersing herself in the business world of Shanghai.
Elena Klein CC '17 Elena Klein
Columbia College
Amman and Paris: Middle Eastern and North African Studies
Hometown: Maitland, FL
Elena is a burgeoning literary scholar and aspires to a career in translation. A casual acquaintance with the Arabic language in her first semester at Columbia has turned into a full-blown passion for the literatures and cultures of the Middle East. She is particularly fascinated with the global networks that both help and hinder readers' access to international works of literature. Elena is already helping to bring global perspectives into the K-12 classroom through her work as an intern with World Savvy, a not-for-profit organization she encountered through Columbia's Communities in Action Program (CCIA), a civic engagement program run through the Center for Career Education.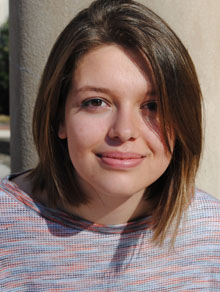 Katherine McMahon CC '17
Katherine McMahon
Columbia College
Amman: Arabic Language
Hometown: Truro, Cornwall, United Kingdom
Coming to Columbia from England, Katie has learned tremendously about the diversity of cultures that pervade Morningside Heights and New York City. As a future Middle Eastern, South Asian, and African Studies(MESAAS) major, she looks forward to expanding her perspectives by immersing herself in the life of the Middle East through the summer program in Amman. Her interest in the region began as a child watching journalists report from the Middle East. She is fascinated, as well, by how various countries in the region report their national and regional news from a local perspective on a global stage while wrestling with issues regarding the freedom of the press.
Margaret Self CC '17
Margaret Self
Columbia College
Paris: French Language and Culture
Hometown: Hamilton, AL
Hailing from a small town in rural Alabama with a population of just over 6,600, Margaret possesses a passion for education. A volunteer for America Reads in Harlem, she seeks to understand how regional and cultural approaches to elementary education can affect student performance. In particular, she is keen to explore how the U.S. and France differ in their approach to the integration of minority and immigrant populations in educational settings. She has begun the necessary coursework required to gain her teaching certification and aspires to be a leader in the field of education policy who will be able to affect change based on her global experiences both in and outside of the classroom.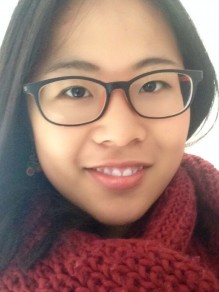 Amanda Song CC '17
Amanda Song
Columbia College
Paris: French Language and Culture
Hometown: Chicago, IL
Amanda is from Chicago and has spent a significant part of her life in Beijing, China. She originally came to Columbia with the intention of majoring in Philosophy, but the Columbia Organization of Rising Entrepreneurs (CORE) and the Application Development Initiative (ADI) gave her a wider appreciation of the scope of computer science, which she now plans to choose as her major. What particularly fascinates Amanda is the creativity and imagination that goes into constructing both programs and applications—new technologies provide a platform for cross-cultural engagement through a common scientific language that can transform global business and collaboration.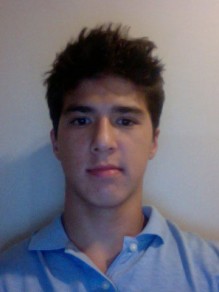 Andres Soto EN '17 Andres Soto
School of Engineering and Applied Science
Beijing: Chinese Language
Hometown: Stamford, CT
As an engineer majoring in Applied Mathematics, Andres has a passion for bio-mimicry and sustainable design and has sought to understand how patterns of nature can influence innovation and creativity. A student of Chinese language and culture from Stamford, Conn., Andres is interested in thinking about how Chinese traditions and design practices could be incorporated into his work as an engineer. He welcomes the opportunity to explore these connections while improving his Mandarin in the intensive language program in Beijing.
 


Jessica Swanson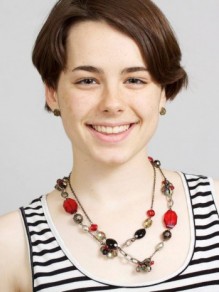 Jessica Swanson CC '17
Columbia College
Venice: Italian Studies and Art History
Hometown: Douglassville, PA
An active member of the Columbia Political Science Students Association and Columbia Democrats, Jessica has a long history of commitment to activism. She is interested in how cross-cultural ignorance leads to systemic injustice for various communities. Having never traveled abroad, her desire to attend the Venice program stems for a passion for art and for a desire to experience Renaissance, Mannerist, and Baroque art in its original context. Jessica also looks forward to seeing how being in Italy will make her re-examine the texts she has read in Literature Humanities and the works of art she has studied in her courses at Columbia. Outside the classroom, she is eager to discover what political causes animate her Italian peers in Venice.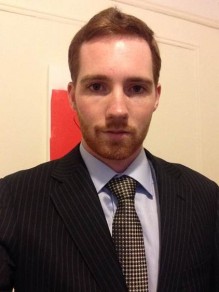 Michael Vorselen GS '17
Michael Vorselen
General Studies
SEE-U Brazil
Hometown: Riverside, CT
Michael comes to Columbia after having been deployed to Afghanistan, where he served as a computer specialist in the U.S. Marine Corps. While there, he had the opportunity to see how resource management plays a crucial role in global development. Whether it's how diesel fuel is used, how electricity is brought to remote areas, or how natural resources get distributed across a country, Michael is interested in exploring the nexus of issues essential to energy policy and sustainable development. To that end, he will be attending the Summer Ecosystem Experience for Undergraduates in Brazil, where he is eager to understand the interconnectedness of global resources and economies through the prism of the ecosystems he will study in the Atlantic rainforest.
Monique Williams CC '17
Monique Williams
Columbia College
Amman: Arabic Language
Hometown: Kingston, Jamaica
Hailing from Kingston, Jamaica, Monique is interested in international politics and development. Given her experience growing up, she questions the value and validity of many current development models, who she has seen fail firsthand within her own community. She is eager to dedicate her intellectual studies to coming up with creative, alternative solutions that she hopes will have greater local efficacy. Monique is drawn to explore the similarities and differences in patterns of development in the Middle East and the Caribbean, examining the challenges inherent in the processes of globalization in developing countries. It is for this reason that she has chosen to study in Amman.