| | | | | | | |
| --- | --- | --- | --- | --- | --- | --- |
| | | || | | || | | |
OBITUARIES

1930

Herman Jervis, lawyer and educator, New York City, on November 24, 2004. Jervis graduated from the Ethical Culture Fieldston Schools in 1926 and earned a degree from the Law School in 1932. He was a former chairman of the Board of Governors at ECFS and former president of the Board of Trustees at Booth Library in Newtown, Conn. Jervis was predeceased by his first wife, Dorothy Bing, and second wife, Eleanor Dudley. He is survived by his sons, Steven and Robert; daughters-in-law, Susan and Kathe; four grandchildren; one great-grandson; and stepchildren, Carol, Eleanor, Deborah, Diana, Jennifer and Barbara. Memorial contributions may be sent to Ethical Culture Fieldston Schools, 33 Central Park West, New York, NY 10023.

1931

J. Clement Sweeney Sr., retired U.S. Naval Reserve commander, Rockville Centre and Brewster, N.Y., on February 20, 2005. Sweeney earned a B.Lit. from the Journalism School in 1932 and later served in WWII. He was predeceased by his wife, Eileen Sullivan; brother, John; and sisters, Muriel DeVoe and Maree Bock. Sweeney is survived by his sons, J. Clement Jr. '64, Daniel, John and Timothy; daughter, Maureen Dresser; 12 grandchildren; and three great-grandchildren.

1934

Malcolm D. Roy, attorney, Liverpool, N.Y., on January 9, 2005. Roy was a former resident of Ossining, N.Y., where he lived for 60 years. A partner in the Roy & Roy law firm in Irvington, N.Y., he attended the Law School. Roy was predeceased by his wife of 60 years, Ellen Wood Roy, in 2001, and brothers, Robert '37 and Donald '41. He is survived by a daughter, RitaEllen DiRubbo; two grandsons; and two great-grandchildren.

1939

Robert L. Banks, rail transportation consultant and CEO, Washington, D.C., on March 15, 2005. Banks was born in the Bronx on March 3, 1918. He attended the Ethical Culture Fieldston Schools and was elected to Phi Beta Kappa at the College. In 1939, he was chosen as a Fellow in Transportation at the Yale University Graduate School and in 1940 joined the passenger department of the New York Central Railroad. In early 1942, Banks enlisted in the Army as a private and was commissioned in the Coast Artillery Corps. He served with the 542nd Automatic Weapons Battalion (anti-aircraft), initially deployed around New York harbor. He later was dispatched to England, France, Belgium and Germany. In 1946, Banks was discharged as a major and returned to New York Central. He moved to Washington, D.C., in 1949 and joined the Civil Aeronautics Board as chief of its Transport Service Section. In 1951, Banks transferred to the Air Targets Division of the Air Force and in 1953 joined the CIA. In 1956, he established a firm of transportation analysts, planners, economists and engineers, R.L. Banks & Associates, which he headed until his death. Widely recognized as the "dean" of rail transportation consultants, Banks testified more than 150 times on railroad, highway, truck, bus and aviation economics and engineering before committees of Congress, Federal courts and regulatory groups. He was a transpor-
tation policy adviser and technical counselor to many major, regional and short line freight railroads, commuter agencies, financial institutions, transit operators, airlines, industry and government — among his clients were the U.S. Departments of Commerce, the Interior, Justice and Transportation, Bank of America, the Port Authority of New York and New Jersey, 32 states and United States Steel Corp. Banks participated in the development of sophisticated railroad cost ascertainment on behalf of the Canadian prairie provinces and was a recipient of the 1997 Distinguished Service Award by the Province of Saskatchewan. He was the first U.S. citizen who was an Honorary Life Member of the Canadian Transportation Research Forum; he played a leading role in the promotion and implementation of the country's 1980s and 1990s rail renaissance serving as technical adviser to the Virginia Railway Express and Commuter rail adviser to the Southern California Regional Rail Authority. Banks was named to the Railroad Hall of Fame at the B&O Museum in Baltimore. The author of numerous technical papers, Banks was a member of the American Economic Association, Transportation Research Forum, National Association of Business Economists and the American Association of Railroad Superintendents. Survivors include his wife of 62 years, Eslyn; children, Catherine Kelly Tueller and her husband, Jack, and Charles H. and his wife, Marybeth; and two grandchildren.
George J. Bendo, physician, Spring Hill, Fla., on December 22, 2004. The son of Kastorian Greek immigrants, Bendo was born on March 15, 1918, in New York City. He graduated from Far Rockaway H.S. and received his medical degree from NYU in 1943. Bendo was a dedicated and beloved physician in the Rockaways for more than 30 years. He is survived by his wife of 59 years, Athena (Avazis) Bendo; children, John G. '67 and his wife, Donna, Katherine Bendo, and Audree A. Bendo and her husband, Steven Kramberg; four grandchildren; brothers, Nicholas and his wife, Nina, and Alexander; and many nieces and nephews.

1946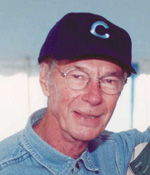 Harry N. Garbett, retired dentist, Elmira, N.Y., on January 18, 2005. Garbett was born in Jackson Heights, Queens, on September 27, 1924. He attended the College on a baseball scholarship and then played in the New York Yankees farm system, advancing to their Triple-A squad (one step below the majors) and playing alongside Yogi Berra. Following his baseball career, Garbett graduated from SDOS in 1953. At NewYork-Presbyterian, he met his future wife, Susan Gladys LePore, who was attending the Nursing School. In 1957, Garbett and his wife moved to Elmira to raise a family. He set up a dental practice and worked there until retiring in 1991. Garbett served as president of the N.Y.S. Dental Association. He is survived by his sons and daughters-in-law, Bruce and Linda, and Dale and Lynlee; daughter and son-in-law, Leslie and Kevin Donnelly; and seven grandchildren.

1953

David Hadas, literature professor, St. Louis, on March 3, 2004. Hadas was born and raised in NYC and attended Yeshiva University before transferring to the College. He remained at Columbia and earned his master's and Ph.D. in 1963, specializing in 16th-century English literature and post-1860 American literature. Hadas taught at the University of Rochester before settling in 1964 at Washington University in St. Louis. There, he taught classes on English and comparative literature, along with courses in the Jewish and Near Eastern Studies Program. Hadas is remembered most for his class "The Bible as Literature." David A. Lawton, chair of the Washington University English department, said in the school's Record, "Many of those lucky enough to take his courses have told me, simply, that he changed their lives. He showed them that it was important to think, and therefore to read." Hadas, the son of the late esteemed rabbi and Columbia professor Moses Hadas, is survived by his wife, Pamela, from whom he was separated; longtime companion, Susan Griffith; sister, Jane Streusand; half-sisters, Elizabeth and Rachel; daughter, Deborah Hanson; son, Edward '76; and five grandchildren. Memorial contributions may be made to the David Hadas Teaching Award, Washington University c/o Robert Gibson, Senior Director of Development for Arts & Sciences, Campus Box 1210, Washington University, St. Louis MO 63130. Please note on the check "David Hadas Teaching Award."

1961

David Flescher, engineer, Toronto, on December 19, 2004. After earning his B.A. from the College, Flescher earned a B.S. in electrical engineering from the Engineering School in 1962, an M.S.E.E from NYU's Graduate School of Engineering in 1966 and an M.B.A. from the Business School in 1972. He spent 11 years as senior engineer of UNISYS Corp. in Great Neck, N.Y., and in program management positions at Sperry, Hamilton Standard and Maidenform. He is survived by his wife of 21 years, Marion; brother and sister-in-law, Robert and Joyce; sister, Sharon; stepchildren, Cary Zweig and Cindy Berg; six grandchildren; and a nephew and niece. Memorial contributions may be made to the Juvenile Diabetes Foundation.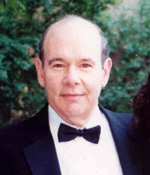 David I. Obel, attorney, River-dale, N.Y., on April 26, 2004. Obel graduated from Midwood H.S. in Brooklyn. A history major, he had a lifelong interest in the Civil War that was and particularly enjoyed his seminar with James Shenton '49. Obel attended Columbia on scholarship and worked his way through the College on the John Jay cafeteria breakfast shift (friends, such as Martin Fisher '57, recall receiving generous portions from Obel). Obel graduated from Harvard Law School in 1964 and the University of Illinois Institute of Labor and Industrial Relations in 1966. Most of his professional career was spent in the labor relations department of the National Broadcasting Company. Said Obel's wife, Susan (née Bly), "David often talked about how the two-year arts and humanities curriculum opened his eyes to music and art. He was, like me, a tremendous music enthusiast — all kinds of music. His love of American history continued throughout his life, nurtured at Columbia." Said Fisher of his former roommate, "David's intelligence was exceeded only by his quick wit and good looks. There was always a sparkle in his brown eyes." Obel is survived by his wife and children, Karen and Kenneth.
David Syrett, military historian and author, Leonia, N.J., on October 18, 2004. Born in White Plains, N.Y., on January 8, 1939, Syrett earned his M.A. in history from GSAS in 1964; he later received a Ph.D. in history from the University of London. Syrett was Distinguished Professor of History at Queens College and a graduate faculty member at CUNY. Syrett's father, Harold C. Syrett, was for many years a member of Columbia's history department. Syrett had published widely on the subject of the British navy during the American Revolution and the Second World War and was the first American to be published by the British Navy Record Society. Survivors include his wife, Elena Frangakis-Syrett; sons, Peter, Matthew and Christopher; two grandchildren; brothers, John '65 and Matthew; and nephew, Nick '97.



1966

Leonard Handelsman, clinical professor, physician and psychiatrist, Durham, N.C., on February 27, 2005. Handelsman graduated from Stuyvesant H.S. and was Phi Beta Kappa at the College. He was clinical professor at Duke in the department of psychiatry and behavioral medicine, medical director of the Duke Addictions Program and co-principal investigator of the North Carolina Node, National Institute on Drug Abuse Clinical Trials Network. Handelsman established mental health services at the Triangle Residential Options for Substance Abusers in Durham and was a practicing psychiatrist. He attended the University of Chicago graduate school in sociology, received his M.D. from Albert Einstein College of Medicine in psychiatry and did additional training at Mt. Sinai School of Medicine as a fellow in substance abuse. Handelsman was inducted into the AOA honor society, was a Fulbright and Woodrow Wilson Scholar, Falk Fellow of the American Psychiatric Association and received the Heiman Research Prize at Mt. Sinai. He is survived by his life partner, Gregory Strayhorn; five children; and cousins. Memorial contributions may be sent to Triangle Residential Options for Substance Abusers, Attention: Keith Arden, 1820 James St., Durham, NC 27707.
Daniel G. Heller, pediatrician and teacher, Brookline, Mass., on Nov-ember 12, 2004. Born in Brooklyn, Heller grew up in Roslyn, N.Y. He graduated from NYU Medical School in 1970, and he and his wife, the former Nancy Schneider '67 Barnard, left New York for Boston. In his postdoctoral training at Boston University, Heller interned at Boston City Hospital from 1970–71 and was a resident at the U.S. Public Health Service Hospital in Brighton from 1971–73. He was appointed instructor of pediatrics at Harvard Medical School in 1973 and was named assistant clinical professor of pediatrics in 2001. Heller was a pediatrics resident from 1973–75 and a fellow in pediatric nephrology from 1975–79 at Massachusetts General Hospital. In 1988, he became an associate pediatrician at MGH. Heller was chief physician and president of Centre Pediatric Associates in Brookline, Mass., and was named "one of the top doctors in the United States" in the May 2002 issue of Ladies' Home Journal. He practiced pediatrics in Brookline for 28 years and sought to use offbeat humor as a way to get his message across, for example, wearing his trademark propeller beanie. Said his brother, Robert '63, '66L, of the headwear, "He claimed the hats humanized him to his young patients." So enthusiastic was Heller about beanies that he bought them in bulk to give away to friends and family, many of whom wore theirs to his funeral. At the time of his death, Heller and his wife were completing a book for parents of infants. He was predeceased by his father, Philip '28 '30L; and is survived by his wife; brother; sister, Andrea Elliot; and children, Marissa Heller Treistman '96, Matthew '99 and Sara '04 Barnard. Memorial contributions may be made to the fund created in his memory at Harvard Medical School.

1998

Zachary L. Kaiman, analyst, New York City, on February 7, 2005. While a College student, Kaiman contributed research to Ric Burns '78's 1999 PBS series New York: A Documentary Film and was a member of AEPi. Kaiman spent most of his career as a technology research analyst at Datamonitor, a London-based market analysis company, beginning in its New York office. He subsequently worked for two years in the London headquarters before returning to New York, where he was promoted to lead analyst. Kaiman primarily worked in the technological aspects of the firm, in analysis as a consultancy manager handling client bases. His career took him to the United Kingdom, Germany, France and Italy, and his passion for art, history and architecture led him to Israel, Holland, Hungary, Spain, Finland, Denmark, Austria, the Czech Republic, Argentina and Hong Kong. Kaiman enjoyed theater, literature, playing piano, cooking and learning languages. His friend, Joshua Goodman '98, said, "Zach had an incredible knack for making — and keeping — friends. Even during the briefest of encounters, his easy smile, overeducated sense of humor, and most of all, generosity as a listener and confidante were irresistible. For those of us privileged to have seen him grow over the years, he will be sorely missed." Kaiman is survived by his parents, Harold and Barbara; sister, Monica Bornstein; brother, Barry; and twin brother, Jeremy. Correspondence may be sent to Jeremy Kaiman, 2373 Broadway, Apt. 935, New York, NY 10024. Memorial contributions may be sent to The Cleveland Clinic Sarcoma Fund c/o Kimberly Bell, PO Box 931517, Cleveland, OH 44193.

Lisa Palladino,
Matthew Goldberg '05 GS
Other Deaths Reported
Columbia College Today also has learned of the deaths of the
following alumni (full obituaries will be published if further
information becomes available):
1936: P. Dalton Daly, retired letter carrier, Tempe, Ariz., on
February 29, 2004. Daly did post-baccalaureate work at the Architecture School.
1949: Hyde P. Stires, Anderson, Ind., on February 1, 2005.
1951: John S. Renouard, Garden City, N.Y., on February 13, 2005. He is survived by his wife, Rosalind; daughter, Jacqueline Chipman; son, John; brother, Clarence; and three grandchildren.
1953: George A. Cuttita, physician, Delanson, N.Y., on September 26, 2004. [Editor's note: Please see the 1953 Class Notes column for more information.]
1955: Charles S. Hollander, physician and professor, New York City, on March 15, 2005. Hollander was a 1959 graduate of P&S.
1960 Richard L. Nottingham, orthopedic surgeon, Roslyn, N.Y.,
on February 19, 2004.
| | | | | | | |
| --- | --- | --- | --- | --- | --- | --- |
| | | || | | || | | |


CCT Home


This Issue


Previous Issue

CCT Masthead