| | | | | | | |
| --- | --- | --- | --- | --- | --- | --- |
| | | || | | || | | |
ALUMNI UPDATES
Myles K. Ren '45: A Life of Service
Myles K. Ren '45 has been busy since graduation. After being recruited into the international division of Chase Bank, he soon changed careers to become an educator and, later, v.p. of a local college. He found his true calling, however, in international nonprofit development assistance work in developing countries.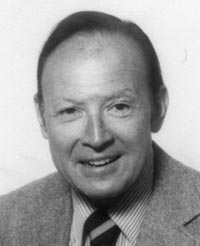 Myles K. Ren '45

Ren currently is the representative for Economists for Peace and Security (formerly Economists Allied for Arms Reduction) to the Economic and Social Council of the United Nations. The nongovernmental organization (NGO), which advocates disarmament throughout the world, conducts studies on global peace and security issues and comprises about 1,000 economists, many of whom are Nobel Laureates (including University Professor Joseph Stiglitz). Ren serves on several U.N. NGO committees, focusing on human rights, social development, sustainable development, education and disarmament.
Raised in San Francisco, Ren entered the College with the Class of 1945, majoring in economics and minoring in psychology. He calls the Core courses he took "invaluable," adding that they exposed him to a wide range of subjects that provided an excellent general education and fostered in him a strong intellectual curiosity about the world.
"My undergraduate years at Columbia College were intellectually stimulating, principally because of the high caliber of the faculty in all disciplines, small classes and freedom to take graduate courses after my freshman year," Ren recalls. "The professors who had the greatest impact on me intellectually were Irwin Edman ['17], Herbert Schneider ['15], Moses Hadas, Raymond Weaver, Lionel Trilling ['25], William Casey, Gilbert Highet, Robert Casey and Margaret Mead. I was fortunate to have encountered them in my formative years. Columbia was an immense intellectual challenge for me."
Ren adds, "What was missing in my day was the awareness of the value of close interaction between students outside the classroom and between students and faculty in informal settings." To fill that gap beyond the classroom, Ren played varsity soccer and tennis at the College and was a member of Alpha Delta Phi.
After earning his A.B. in 1946 (he took a year off), Ren completed his M.A. at NYU in development psychology and U.S. international relations before returning to Columbia for his Ph.D. in counseling psychology and university administration as a Kellogg Scholar. He has an M.Phil. from the University of London in international economics and has done postgraduate work at Oxford, the Institute for Rational Therapy and Harvard's Center for Cognitive Studies. Ren has received honorary degrees from universities in Korea and Thailand, belongs to 15 professional associations and has taught at universities in the Philippines, Indonesia, Malaysia, Thailand and Hong Kong.
Ren has served as v.p. of the New York Institute of Technology in Old Westbury and Manhattan for eight years, as well as being executive director of International Humanitarian Assistance Programs (which implemented development assistance projects in 30 developing countries in Southeast Asia and Africa) for 15 years. He also has been active as the U.N. representative for the International Humanist and Ethical Union since 1997. Ren serves on the editorial board for Disarmament Times, the newspaper published under the auspices of the NGO Committee on Disarmament, Peace and Security, which reports on developments in disarmament.
| | | | | | | |
| --- | --- | --- | --- | --- | --- | --- |
| | | || | | || | | |


CCT Home


This Issue


Previous Issue

CCT Masthead