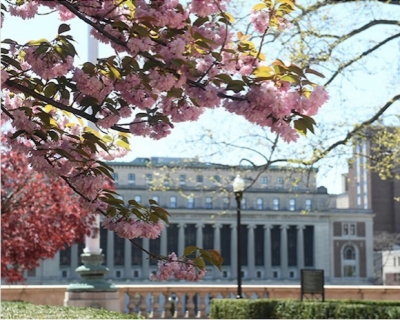 C

olumbia's remote working environment has brought new challenges for the entire Columbia College team. As we continue to adapt to the virtual workplace while upholding the College
'
s strategic priorities, this page will share information and provide opportunities to connect with colleagues through community-building activities, professional development programs and more.

Columbia Trivia:
Which Columbia building houses the most-filmed college classroom in history?
Havemeyer Room 309 has been seen in over a dozen major Hollywood films, including Ghostbusters (1984), Malcolm X (1992), The Mirror Has Two Faces (1996), Spider-Man (2002), Mona Lisa Smile (2003) and Kinsey (2004).
Events and Community
• Zoom @ Noon
We're continuing the Zoom @ Noon series as a time for College staff to connect and learn about what's happening within units, as well as bring new skills to the forefront for our professional and personal development. College functional experts and University partners will join and facilitate conversations around themed topics.
More events coming soon!
• Wednesday Wisdom Brown Bags
Wednesday Wisdom Brown Bags are a casual discussion space to share best practices with colleagues from across the College on various areas as our environment/work/lives continue to change during the pandemic.
More events coming soon!
• Community Pop-Up Events
We are hosting a series of Community Pop-Up events, which provide opportunities for College staff to socially connect and enjoy fun activities virtually.
More events coming soon!
• "The Friday Five" archive
Updates Regarding COVID-19
The University has created a multi-faceted online resource regarding the following topics around the COVID-19 crisis.