| | | | | | | |
| --- | --- | --- | --- | --- | --- | --- |
| | | || | | || | | |
OBITUARIES
Ivan B. Veit '28: New York Times Executive; Former Board of Visitors Chair
Ivan B. Veit '28, a former executive v.p. of The New York Times Co. who helped usher the newspaper's circulation and promotion departments into the modern era, and co-founder and former chair of the COllege's Board of Visitors, died on November 27, 2004, in Beacon, N.Y. He was 96 and lived in nearby Millbrook, N.Y. [more]
Steven Z. Miller M.D. '80: Respected Physician and Teacher
Steven Z. Miller M.D. '80, '84 P&S, who served as director of pediatric emergency medicine at the Morgan Stanley Children's Hospital of NewYork-Presbyterian Hospital, died on October 19, 2004, in a plane crash near Kirksville, Mo., that also killed 13 other medical professionals. [more]


1934

Robert D.L. Gardiner, land owner, East Hampton, N.Y., on August 23, 2004. Gardiner was the last heir to bear the name of the family that has owned Gardiner's Island — 3,350 acres, 27 miles of coastline, forests and streams, and buildings dating from the 17th century — off the coast of Long Island, for nearly four centuries. Born in New York on February 25, 1911, Gardiner attended St. George's School in Newport, R.I. He attended NYU Law School and in WWII served as a Navy lieutenant and saw action in the South Pacific. After the war, Gardiner worked on Wall Street at the Empire Trust Co. and served for many years on the Suffolk County Planning Board. He ran unsuccessfully as a Democratic candidate for the State Senate in 1960. According to The New York Times, Gardiner called himself "the 16th Lord of the Manor" and saw himself as a custodian of his family's history on what is said to be the largest privately owned island in the world. Gardiner lived in East Hampton, in an opulent family house with a long history, but his heart was rooted in the island, which is in the bay off Long Island's south fork. The island has been in Gardiner's family since his ancestor, the English settler Lion Gardiner, bought it from the Montaukett Indians in 1639 for "one large dog, one gun, some powder and shot, some rum and several blankets, worth in all about Five Pounds sterling." Although the island is off-limits to the public, Gardiner took occasional visitors there in his boat, the Laughing Lady, often surprising them by talking about Colonial-era events as if they just happened. Through the years, Gardiner feuded with family members about ownership of the island but continued to visit it after a judge overturned a ruling that he could not. He is survived by his wife, Eunice Bailey Oakes, whom he married in 1961.

1938

Adolph F. "Lefty" Meisen, retired college dean and history instructor, Oceanside, Calif., on August 22, 2004. A New York City native, Meisen was a Phi Beta Kappa graduate of the College and a 1939 graduate of GSAS, where he earned a master's in history. A scholarship from the Colonial Williamsburg Foundation helped finance further studies at North Carolina, where he received his doctorate. After teaching for a year at Mississippi, Meisen joined the Stanford faculty for three years and taught Western civilization courses. His next, and final, teaching stop was Carlsbad Junior College, which was his "home" from 1949 until his final retirement in 1987. In 1964, the school moved from Oceanside High to a 121-acre campus of its own and became known as MiraCosta College. When Meisen retired in 1982 as v.p. of instruction, he was remembered for his avid support of MiraCosta athletics as well as for his academic innovations, which included a major expansion of vocational courses to meet the community's changing needs. "Lefty came here when everybody on the faculty did everything," Bill Foran, who joined the school's faculty in 1951 and retired in 1987 as v.p. of student services, told the San Diego Union-Tribune. "He taught me an awful lot about being an administrator. He was instrumental in moving to our new site and did a marvelous job of making it into a community college. … Whatever he said, he meant. And he followed through." As second in command at MiraCosta, Meisen scheduled classes, designed curriculum, hired faculty and evaluated instruction. Meisen became president of the Carlsbad Rotary Club and played golf regularly at El Camino Country Club until undergoing a hip replacement four years ago. Survivors include his wife, Gloria; sons, Barry, Peter and David; and a grandson. Memorial contributions may be made to Tri-City Hospice or the Carlsbad Rotary Club.

1940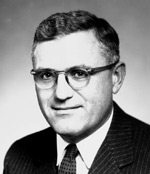 Harry Schwartz, writer, New Rochelle, N.Y., on November 10, 2004. Schwartz was born in New York City on September 10, 1919. He studied economics at the College, graduating as valedictorian, before earning a master's in 1941 and Ph.D. in 1944, both in economics, from GSAS. Schwartz was a member of Phi Beta Kappa. Drafted into the Army in 1943, Schwartz was recruited by the Office of Strategic Services, which preceded the C.I.A, and sent to Europe as a specialist in Soviet economic intelligence. He was discharged as a first lieutenant in 1945. Following his military career, Schwartz became an economics professor. He spent most of his career as "a government economist, a military intelligence analyst, a professor of economics and international affairs at several universities and the author of 22 books," reported The New York Times, for whom he worked from 1951–79 as an editorial writer and specialist in Soviet and East European affairs. In the 1970s, in part because of a son's illness, Schwartz's interests turned increasingly toward health policy; he argued that the increasing socialization of medicine would erode the quality of health care. During the next two decades, Schwartz wrote about infant mortality, organ transplants, heart disease, AIDS and other health-related matters. Among his publications were Russia's Soviet Economy (1951), The Red Phoenix (1961), Prague's 200 Days (1969) and The Case for American Medicine (1972). Schwartz is survived by his wife, the former Ruth E. Blumner, whom he married in 1941; sons, John '66 and Robert '75; six grandchildren; and three great-grandchildren.

1942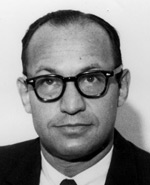 Ernest "Sandy" Black, retired journalist and PR consultant, Naples, Fla., on October 6, 2004. Black was born in New York City on March 14, 1921, and graduated cum laude from the College with an English degree. He studied at the U.S. Naval Academy before serving in the Pacific during WWII. Black was a magazine editor for Modern Plastics and Chain Store Age before switching to public relations. After working for the National Association of Manufacturers, Black retired as v.p. of Hill & Knowlton. In his retirement, he did volunteer work as the founder and past president of the Columbia University Club of Southwest Florida. He is survived by his wife of 56 years, the former Jean Gumport; a daughter and son-in-law, Sandra (Sam) Black-Pipkin and her husband, Jon; son, Gary; and a grandson. Black was predeceased by another son, Bruce. Memorial contributions may be sent to Hospice of Naples, 1095 Whippoorwill Ln., Naples, FL 34105 or to a charity of the donor's choice.

1943

John E. Fitzgerald, attorney, Singer Island, Fla. and Queensbury, N.Y., on October 24, 2004. Born on February 24, 1920, in Glens Falls, N.Y., Fitzgerald graduated from St. Mary's Academy in 1937 and served in the Army in WWII. He earned a degree from the Law School in 1947 and practiced law in New York City from 1947–60. Fitzgerald then returned to Glens Falls, where he practiced law until his death. He was past chair of the Trust and Estates Section of the New York Bar Association, a member of the New York and American Bar Foundations, the American College of Trust and Estate Counsel, past president of the Warren County Bar Association and a past chair of the Queensbury Zoning Board. Survivors include his wife, Virginia; sons, John, Jr. and his wife, Lynsey, and James and his wife, Karen; stepmother, Mildred; brothers Robert and William; and many grandchildren, nieces and nephews. Fitzgerald was predeceased by his brothers, Edward J. Fitzgerald Jr. and Neil J. Fitzgerald and his sister, Maureen F. Lundin. Memorial contributions may be sent to Estherville Animal Shelter, 100 Russell Rd., Greenfield Center, NY 12833.

1949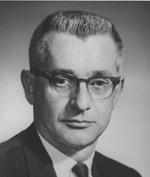 Gene Hawes, writer, Chappaqua, N.Y., on September 7, 2004. Hawes was a Sachem, Gold Crown, Silver Crown, Phi Beta Kappa and the Class of '49 salutatorian. He wrote a number of informational books on colleges, careers and helping people with alcoholism and addiction, including Safe Medicine for Sober People (to be published posthumously, with Jeffrey Weisberg M.D.), Addiction Free: How to Help an Alcoholic or Addict Get Started on Recovery (with Anderson Hawes), Rx for Recovery: The Medical and Health Guide for Alcoholics, Addicts and Their Families (with Weisberg), Childbearing: A Book of Choices (with Dr. Ruth Watson Lubic, wife of Bill Lubic '49), The Career-Changer's Sourcebook, The College Board Guide to Going to College While Working, The Encyclopedia of Second Careers, Hawes on Getting Into College, Hawes Comprehensive Guide to Colleges, The Complete Career Guide (with David M. Brownstone), Careers Tomorrow: Leading Growth Fields for College Graduates, The New American Guide to Colleges, How to Get College Scholarships, To Advance Knowledge: A Handbook on American University Press Publishing and Educational Testing for the Millions. Hawes served on the board of the Starr Foundation and was a founding and longtime member of the Hudson Group. He had previously edited the Columbia Alumni News and was an editor with the College Board for five years. He is survived by a son, Mark; daughter, Libby Settens; seven grandchildren; and one great-grandchild. He was preceded in death by his wife, Betty; and daughter, Robin Teller.
William F. Eckhardt Jr., physician, New Canaan, Conn., on November 8, 2004. Eckhardt was a graduate of Xavier H.S. and the NYU School of Medicine. He specialized in internal medicine, nuclear medicine and endocrinology and was a pioneer in the field of diabetes. He is survived by his wife of 51 years, Marie Gardiner Eckhardt; three children, William F. III, Karen E. Stinchfield and Susan E. Simpson; and eight grandchildren. Memorial contributions may be made to New Canaan Volunteer Ambulance Corps, PO Box 598, New Canaan, CT 06840 or to the American Diabetes Association, 300 Research Pky, Meriden, CT 06450.

1951

Emil M. Pollak, physician, Bayville, N.J., on July 16, 2004. Born in New York City, Pollak lived in Perth Amboy, N.J., before moving to Bayville seven years ago. A 1955 graduate of P&S, he did his residency training in obstetrics and gynecology at Presbyterian Hospital in New York from 1956–59, and after several years in practice, joined Equitable Life as medical director. Pollak retired in 1986 as v.p. and medical director at North American Reinsurance in New York. He is survived by his wife of 53 years, Dorothy (Zetkulic) Pollak; son, Emil M. Jr.; daughter-in-law, Elaine; and two grandchildren. Memorial contributions may be made to Grace Lutheran Church or the charity of the donor's choice.

1956

Robert D. Clew, retired aerospace manager, Melbourne Fla., on September 21, 2004. Clew was born in Elizabeth, N.J., and moved to Brevard County in 1965 from Santa Maria, Calif. Clew was a retired aerospace manager for EG&G, a provider of engineering services to agencies of the government and commercial business, at the Ken-
nedy Space Center. He was a member of Holy Name of Jesus Catholic Church, a past member of the Lions Club of Satellite Beach and Sigma Chi, and enjoyed spending time with his family and friends as well as helping others. Clew is survived by his wife, Nancy; children, Kevin '87; Brian '84 and his wife, Alison; Richard and his wife, Patsy; and Kathleen and her husband, Patrick Reilly; five grandchildren; and a sister-in-law, Eileen Clew. Memorial contributions may be made to the American Heart Association or the Red Cross.

1957

David Kassoy, attorney, Los Angeles, on September 7, 2004. Kassoy grew up in the Bronx on the same block of Gerard Avenue as Stephen Ronai '57. After graduating from the College with an NROTC Holloway and a New York Regents Scholarship, he served in the Navy as a commanding lieutenant J.G. on various destroyers and other warships throughout the world. Returning stateside, Kassoy graduated from Harvard Law School and settled in Los Angeles as a commercial real estate development specialist. He was featured in the Guide to the World's Leading Real Estate Lawyers (published by the Financial Times of London). Kassoy most recently served as a partner at the Beverly Hills firm of Ervin, Cohen & Jessup LLP. He was an avid fly fisherman and a licensed pilot. Kassoy is survived by his wife, Dorit; children, Bill and Toby; two grandchildren; and his wife's son, Jonathan. Memorial contributions may be made to The Fund for Pancreatic Cancer c/o Dr. Leo Rosen, Pancreatic Cancer Research, John Wayne Cancer Institute, 2200 Santa Monica Blvd., Santa Monica, CA 90404.

1962

C. Donald Briscoe, actor, Memphis, on October 31, 2004. Briscoe was born in Mississippi. After winning a scholarship to attend Philips Exeter to finish high school, he graduated from the College earned his master's in English literature in 1965 from GSAS. Roger Davis '62, Briscoe's costar on Dark Shadows, recalled in an interview with The Commercial Appeal that, during his time at the University, he and Briscoe acted in the Columbia Players (then headed by future movie director Brian De Palma '62). Briscoe went on to a career as an actor in theater and on television; he had a recurring role on Days of Our Lives and appeared in numerous commercials. Briscoe may be most memorable as the "brooding heartthrob who played the vampire and werewolf twins Tom and Chris Jennings on the Gothic soap opera Dark Shadows," which was a popular television show in the late 1960s, and which was followed by the film House of Dark Shadows (1970). Briscoe performed widely in Shakespeare productions and on Broadway, and was known for holding private readings of Shakespeare in his home after retiring from acting. He is survived by his sister, Bonny Jenkins.
Leffert Lefferts, equestrian and real-estate magnate, Upperville, Va., on December 25, 2003. According to his local Virginia newspaper, Lefferts began his real estate career early on, working for his father building homes in New Jersey. This spawned a long career in real estate, which Lefferts cultivated well into his adulthood. Presiding over a seat on the New York Stock Exchange, Lefferts also for a brief time managed prizefighters. After living in New York, Pennsylvania, Washington, D.C., and New Jersey, Lefferts and his wife, Bee, settled in Upperville in 1995. He became the U.S. Field Hunter Champion in 1970 and for the rest of that decade trained and rode steeplechase horses. Lefferts loved foxhunting and served as Master of Foxhounds for the Bull Run Hunt. He is survived by his wife, two daughters, a son and six grandchildren.


1977

Mark J. Ryan, bank executive, Norwood, Mass., on September 21, 2004. Graduating from the College with a degree in political science, Ryan then earned his law degree at the New England School of Law, where he received the Civil Procedure Award. At the time of his death, Ryan was v.p. of compliance in private asset management of the Mellon Bank; he worked for Bank of Boston for many years. He is survived by his wife, Leslie (Ferguson) Ryan; sons, Daniel and Jeffrey; parents, Donald and Doris; sisters, Mary Ryan-Kusiak, Judy, and Barbara Ryan Clark; and brothers, Daniel and David.

2002

Stephanie Noble Williams, hospital employee, Boulder, Colo., and New York City, on October 22, 2004. Williams was born on September 16, 1980, in Stamford, Conn. She lived in Boulder from 1988–98, then moved to New York City to attend the College, where she earned a B.A. in history. While an undergraduate, Williams belonged to a number of community service clubs. She worked in New York City at Mount Sinai Hospital as well as at Glen Horowitz Book Sellers in New York City and enjoyed reading and music. Williams is survived by her parents, Ronald D. and Beth (Rosenberg) Williams; brother, Keith; grandparents, Florence and Morris Rosenberg; as well as aunts, uncles and cousins. Memorial contributions may be made to The Stephanie Noble Williams Fund for Young Adult Survivors at Memorial Sloan Kettering Cancer Center (www.thelifelab-nyc.org/stephanie).
Lisa Palladino,
Matthew Goldberg '05 GS
Other Deaths Reported
Columbia College Today also has learned of the deaths of the
following alumni (full obituaries will be published if further
information becomes available):
1940: Chester G. Hall Jr., business owner, Evanston, Ill., on April 23, 2004. He is survived by his wife, Joan Thonet Hall '40 Barnard.
1941: Robert J. Haggstrom, retired Air Force colonel, Niceville, Fla., on October 28, 2004. Haggstrom earned a master's from the Business School in 1956.
1942: Gerald Silbert, attorney, New York City, on November 22, 2004. [Editor's note: A full obituary will appear in March.]
1959: William F. Sanford, Bronxville, N.Y., on September 15, 2004.
1960: Kennard Manse, special education teacher, Yorktown, N.Y., on November 3, 2003. Manse worked for the New York City Board of Education and was an avid photographer. He is survived by his wife, Carol; son, Kenny; and daughter, Liz.
1962: Malcolm L. Stein, New York City, on September 11, 2004. Stein earned a degree from the Law School in 1965.
| | | | | | | |
| --- | --- | --- | --- | --- | --- | --- |
| | | || | | || | | |


CCT Home


This Issue


Previous Issue

CCT Masthead