BOOKSHELF
Edward Said and the Work of the Public Intellectual
By Mary Jungeun Lee '01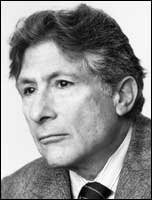 Edward Said


Related Stories

University Professor Edward W. Said, who established himself as a leading literary critic and public intellectual with Beginnings (1975) and the pioneering postcolonial text Orientalism (1979), continues to be a major force in the literary, academic and political arenas. Over a dozen books have been published in the last year either by or about the controversial intellectual and his prolific scholarship.
Said, who became University Professor soon after the publication of Culture and Imperialism (1992), has challenged literary theorists to recognize implicit political ramifications within texts and the institutional powers that shape a writer's and reader's assumptions. Said's concepts of "worldliness" and "contrapuntal criticism" have been central to postcolonial theory as well as influential for theories of race and ethnicity. (Indeed, some would argue that Orientalism was the first postcolonial text.) Excerpts from these seminal texts, as well as more recent writings, can be found in The Edward Said Reader (Vintage Books, $22.50 cloth, $15 paper), edited by Moustafa Bayoumi and Andrew Rubin, which concludes with a 1999 interview with Said.
Despite recent health concerns, Said has continued to speak out and write. His recent memoir, Out of Place (see CCT, February 2000), is now available in paperback (Knopf, $14). The first new collection of his essays and criticism since 1983, Reflections on Exile & Other Essays (Harvard University Press, $35), appeared in February 2001. He critiqued Mideast peace efforts in The End of the Peace Process: Oslo & After (Pantheon Books, $27.50), and co-wrote (with Tate Gallery curator Sheena Wagstaff) Mona Hatoum: The Entire World as a Foreign Land (University of Washington Press, $19.95 paper), an appreciation of the Palestinian-born sculptor. His recent essays include "America's Last Taboo," in the New Left Review, and "Treason of the Intellectuals," a critique of NATO, in Masters of the Universe: NATO's Balkan Crusade (Verso, $20). And he continues to pen prefaces, forewords and introductions to works that range from a collection of Muslim intellectual Eqbal Ahmad to the American mystery.
Said has defined the role of the critic as one who is in a perpetual process to probe deeper into human experience, unable to allow "the progress of history" to leave someone or something out. Others have been greatly influenced by his efforts. Edward Said and the Work of the Critic: Speaking Truth to Power, edited by Paul A. Bové (Duke University Press, $21.95), includes essays written by distinguished critics, including Avalon Foundation in the Humanities Professor Gayatri Chakravorty Spivak (who praises Said as "a groundbreaker in our discipline") and Jonathan Arac, the incoming chairman of the English department. The collection, which covers a wide range of Said's aesthetics and its intermingling with politics, begins with an interview with Said and explores how his career has redefined the role of the public intellectual.
Revising Culture, Reinventing Peace: The Influence of Edward Said, edited by Naseer Aruri and Muhammad A. Shuraydi (Olive Branch Press, $17.95 paper), who honor Said as "a citizen pilgrim," explores Said's "worldliness" and how his work has remained faithful to the duties of a public intellectual.
In the Bové collection, Said confessed, "[Palestine] being left out of the progress of history is a fate which I didn't want to settle for." As conditions in the Middle East force him to rethink his literary criticism, others have joined his campaign to dig deeper into mythologies of Palestine and "other" cultures. Edward Said and the Religious Effects of Culture by William D. Hart (Cambridge University Press, $54.95 cloth, $19.95 paper), who describes Said as "arguably the most influential American critic of the last quarter century," seeks to understand the role of religion in Said's critique of culture and imperialism. In Edward Said: The Paradox of Identity (Routledge, $22.99 paper), Bill Ashcroft and Pal Ahluwalia provide an introduction to the work of Said, who they describe as "one of the most important literary, political and cultural theorists of the contemporary world." Similarly, in Edward Said: A Critical Introduction (Polity Press, $59.95 cloth, $22.95 paper), Valerie Kennedy pays tribute to "Said's legacy to fields of postcolonial studies, whose development owes a great deal to Said's ideas especially in relation to postcolonial theory and colonial discourse analysis."
Said scholarship continues apace. Forthcoming titles include a paperback reissue of Blaming the Victims: Spurious Scholarship & the Palestinian Question, which Said co-edited with Christopher Hitchins (to be published September 2001), and Edward Said, edited by Patrick Williams, a collection of critical essays that will appear as part of the Sage Masters of Modern Social Thought series.
About the Author: Mary Jungeun Lee '01, an editorial assistant for Columbia College Today, is majoring in English and Comparative Literature.



Related Stories