Kara Schechtman CC'19 and Hamed Nilforoshan CC'19 have been selected to be a part of the 2020 cohort of Knight-Hennessy Scholars, a premier scholars program at Stanford University.
The Knight-Hennessy Scholars program focuses on leadership, mentorship and experiential learning. Scholars receive full funding to pursue a graduate degree at Stanford and a stipend that covers living and academic expenses, including the opportunity to live on campus.
Photo courtesy of Micaela Go/Stanford University
Schechtman and Nilforoshan are a part of a well-rounded group; the scholars in this cohort hold passports from 26 different countries. They earned undergraduate degrees at 16 international and 34 U.S. institutions. Eighteen percent were the first members of their families to attend college, and 8 percent serve in the US military. As a cohort, they will pursue degrees in 39 programs at Stanford.
While at the College, Schechtman studied English and computer science. Upon her graduation, she went on to pursue an MPhil in Philosophy as a Mitchell Scholar at Trinity College Dublin.
Schechtman has an interest in the philosophy of artificial intelligence, focusing specifically on the intersection of epistemology and AI fairness concerns. She will pursue an MS in Symbolic Systems at Stanford.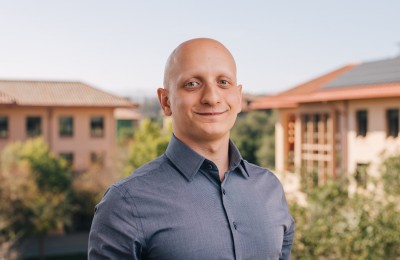 Photo courtesy of Micaela Go/Stanford University
Since graduating from the College, where he studied computer science, Nilforoshan has been a data scientist at Airbnb. He will be pursuing a PhD in Computer Science while at Stanford.
Nilforoshan is broadly interested in developing novel data science and machine learning methods to quantify, understand, and mitigate structural inequalities.
Anna Vladymyrska GS'18 was also selected as a Scholar.
Columbia College students interested in learning more about applying for the Knight-Hennessy Scholarship program are encouraged to connect with Undergraduate Research and Fellowships.