1941
Arthur D. Taplinger, retired engineer, Fort Lee, N.J., on February 12, 2019. Taplinger entered with the Class of 1941 but earned three degrees from Columbia Engineering: a B.S. in engineering in 1943, an M.S. in chemical engineering in 1944 and an M.S. in mechanical engineering in 1947. During his career as an instrumentation engineer, he worked for companies such as American Can Co., DuPont, Lever Brothers and Lockwood Greene designing control systems for plants that made pharmaceuticals, petrochemicals, coke (a grey, hard and porous fuel with a high carbon content and few impurities, made by heating coal or oil in the absence of air) for steel mills, and beer, among other things. During WWII, he worked on the Manhattan Project. Taplinger loved classical music, played the violin, painted and for a while in his youth flew piper cub airplanes. He was a longtime resident of Englewood, N.J., and for the last five years of his life lived in Fort Lee. Taplinger was predeceased by his wife, Estelle Pine Taplinger, and his partner later in his life, Edith Woods. He is survived by his son, Michael '79; daughter, Susan; and the many friends, acquaintances and strangers whose lives he touched with his kindness, generosity and optimism.
1945
George T. "Ted" Wright, professor emeritus, Louisville, Ky., on May 1, 2019. Wright was born on Staten Island, N.Y., on December 17, 1925. He earned an M.A. in 1947 from GSAS and a Ph.D. in English literature in 1957 from UC Berkeley. Wright had a distinguished teaching career, beginning at the University of Kentucky as assistant professor, 1957–60, and continuing at the University of Tennessee as associate professor, 1961–68. He then began a long tenure at the University of Minnesota, where he was professor, Regent's Professor, chair of the Department of English and finally Professor Emeritus. Wright received two Fulbright awards, an NEH Senior Research Fellowship and a Guggenheim Fellowship, among other honors and awards. He authored six books about poets and poetry, including the works of Eliot, Yeats, Pound and Auden, but his specialty was the examination of the metrical qualities of Shakespeare. Wright wrote dozens of articles in professional journals of English, published about 80 poems in periodicals and published a volume, Aimless Life. Wright was predeceased by his wife, Jerry Honeywell Wright; brother, Lawrence; his sister-in-law, Joyce; sister, Norma Weaver; and brother-in-law, Robert Weaver. He is survived by his nephew, Raymond; and nieces, Pamela Rehman, Colleen Long and Sharon.
1946
Baruch S. "Barry" Jacobson, retired professor, Wynnewood, Pa., on February 29, 2019. Jacobson graduated from Bronx Science at 16 and enrolled at the College before serving in the Army in Germany at the close of WWII. Upon returning stateside, he moved to northern California and farmed chickens, then earned a Ph.D. in physics from UC Berkeley. Jacobson became a professor at the University of Texas, University of Minnesota and Central Michigan University (CMU), where he was on the faculty for 20 years. He published his final academic paper at 80. The last decades of Jacobson's life were rich and varied, even after his wife of nearly 50 years, Guadalupe Savedra, passed away. With Betty Owen, he toured the Western states that she'd grown up in. Political activism was one of the key values that he shared with his progeny. Raised in a questioning Jewish household and married to a Catholic, Jacobson was for 70 years a Unitarian. He is survived by his sons, Carlos and Ramon; daughters, Mercedes BC'82, PS'87 and Raquel; seven grandchildren; and two great-grandchildren. They provided him new audiences for his old jokes, and in return, they were tech support for his phone. Memorial contributions may be made to Union of Concerned Scientists and CMU's Department of Physics.
1948
Alan S. Kuller, real estate executive, Rye, N.Y., on December 7, 2018. Kuller graduated from Erasmus Hall and won a Randolph Hearst American History Award. At the College, he edited Spectator and the Columbia Law Review, and was a Harlan Fiske Stone Scholar. Kuller served in the Navy during WWII. He earned a degree from the Law School in 1949 and became senior VP and head of real estate for Caldor for many years. Intellectual curiosity, humor and irreverence marked his attitude toward life. Kuller loved to travel off the beaten path. He was active in his local synagogue and played a significant role in its adult education program. Kuller was predeceased by his wife, Nancy Schoenbrod Kuller; and leaves his longtime, devoted partner, Myra Lehman; brother, Lewis; daughters, Debora Shuger, Judith Verhave and Lisa Kuller (Dalessio); six grandchildren; and two great-grandchildren. Memorial contributions may be made to Community Synagogue of Rye Adult Education Program, 200 Forest Ave., Rye, NY 10580.
Marshall W. Mount, art professor and researcher, Jersey City, N.J., on November 25, 2018. Mount was a zoot-suited teen covering NYC jazz for his high school paper and became a serious art history student at Columbia, from the College through his 1966 Ph.D., earned at GSAS. In 1960, Mount was awarded a Rockefeller Foundation Fellowship to do field research on post-WWI African art in sub-Saharan Africa. His book African Art: The Years Since 1920 was the first volume of contemporary African art published in the United States. Mount was an art history professor and department chair at Finch College, NYC, and the University of Benin, Nigeria. He also taught at the Fashion Institute of Technology (SUNY) and Washington Square College (NYU), among other institutions. With an FIT George T. Dorsch Endowed Fellowship he spent several months researching traditional art in the cultural festivals of Cameroon's Grassfields, leading to an exhibition/catalogue at the QCC Art Gallery (CUNY). Mount also loved music, far-flung travel, films and cooking. His is survived by his wife, Caroline Katz Mount; son (from his previous marriage), Christopher '85, and his wife, Stephanie; and grandson, Julian. Memorial contributions may be made to the African Wildlife Foundation.
1949
Dominick P. Purpura, physician, professor, researcher and academic administrator, New York City, on May 16, 2019. Even prior to graduating magna cum laude from Harvard Medical School in 1953, Purpura was the lead author, as a medical student, on a paper examining the neurophysiology of spinal neurons. After training at Columbia's Neurological Institute of New York, from which he graduated in 1954, Purpura devoted himself to laboratory research and integrated a wide array of techniques and approaches to study the nervous system. His exceptional technical abilities combined with his keen intellect allowed him to tackle difficult and pressing questions in brain sciences, including pioneering work on epilepsy and intellectual disabilities. Purpura was instrumental in establishing the Society for Neuroscience, and the second free-standing neuroscience department in a medical school. He also introduced the first modern medical school and post-graduate neuroscience curriculum, which quickly became a national model. Purpura's scientific accomplishments secured him membership in the National Academy of Sciences and the Institute of Medicine. He was dean of Stanford University and of the Albert Einstein College of Medicine. Throughout his career, Purpura was remarkable for his love of science, his approachability and his mentorship.
1951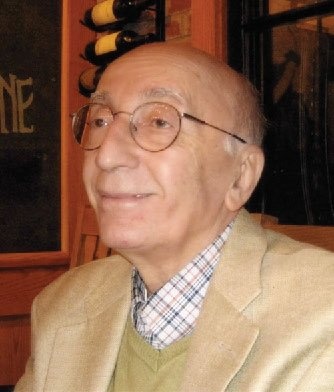 Arthur S. Verdesca, retired physician and corporate medical director, Morristown, N.J., on August 11, 2018. Verdesca earned an M.D. from P&S in 1955. While doing post-graduate training in internal medicine at St. Luke's Hospital in New York City, he served as a captain in the Air Force at Stewart AFB in Tennessee; he was chief of medical service 1957–59. From 1961, when Verdesca finished his training at St. Luke's, until 1985, he worked for Western Electric in New York as headquarters medical director. From 1985 to 2005, he was corporate medical director for American International Group, also in New York. During his service in Tennessee, and until 1968, Verdesca broadcast a one-hour classical music program, Mostly Mozart, on several radio stations in the New York metropolitan area. In 1980, Van Nostrand Reinhold Co. published a collection of his medical articles for the layman, Live, Work, and Be Healthy: A Top Medical Director's Common-sense Advice and Observations for the Working Person. Verdesca was a crossword puzzle constructor, publishing almost 50 puzzles a year at the time of his death. He is survived by his wife of 57 years, Ann; son, Stephen '85, and his wife, Patricia Durner; daughters, Julia Lucivero and her husband, Philip Joseph, and Edith Kaplan and her husband, Christopher; and five grandchildren.
1952
Albert Ackerman, retired ophthalmologist, Arcadia, Calif., on July 16, 2019. Ackerman made significant medical advances as a leading ophthalmologist in the Tri-State area. He was a charter member of The Retina Society (founded in 1967), whose mission is to reduce worldwide visual disability and blindness, with particular emphasis on vitreoretinal diseases. Ackerman established retinal services at several hospitals in New York and New Jersey, including the New York Eye and Ear Infirmary of Mount Sinai. He was on the faculty of Albert Einstein College of Medicine, as well as other medical schools that are affiliated with teaching hospitals. Ackerman was a warm-hearted, generous, loving and caring person who would reach out to his patients under any circumstances. He is survived by two children and his long-term partner.
Daniel C. Seemann, retired university director of student activities and professor, Sylvania, Ohio, on September 3, 2018. Seemann was born on April 29, 1930, in Walbridge, Ohio. He excelled at sports at Waite H.S.; he was All-City in basketball and continued the sport at the College. Shortly after marrying Rosemary, in 1952, he was deployed to Korea while in the Marine Corps. After his discharge, he pursued a master's in educational psychology at the University of Toledo. This started a 40-year career at the university as director of student activities. In 1980, Seemann completed a Ph.D. in educational psychology and became a psychology professor. He remained in the Marine Corps Reserve, attaining the rank of colonel. He also had a lifelong love of music and playing the bass; he founded The Dan Seemann Quintet with friends and played locally for years. Seemann was predeceased by his wife, and by his siblings Bob, and Patti Jones. He is survived by his brother John and John's wife, Carol; sister Joan Gannon and her husband, Lee; children, Jeff and his wife, Nadine, Greg and his wife, Mary, Mitch and his wife, Sharon, and Anne Hammersmith and her husband, Don; 12 grandchildren; three great-grandchildren; and many nieces and nephews.
Charles W. Young, medical oncologist, New York City, on December 31, 2018. Young graduated from Harvard Medical School in 1956. During his 42-year tenure at Memorial Sloan Kettering Cancer Center, he was chief, Developmental Chemotherapy Service (1979–92); head, Clinical Pharmacology Laboratory, Sloan-Kettering Institute (1979–93); and Professor of Medicine, Cornell University Medical College (1982–99). Young was also an advisor to the American Cancer Society and National Cancer Institute. To his patients, Young was caring and kind. To his colleagues, he was known for his innovative approaches to cancer treatment. To his family, he was a source of strength and wisdom. Young is survived by his wife, Helene; sons, Stephen and his wife, Sara, and Matthew; and stepchildren, Bonnie, and Benjamin and his wife, Lily. He was predeceased by his eldest son, Michael, and sister, Jean. Memorial contributions may be made to Memorial Sloan Kettering Cancer Center (pollocke@mskcc.org).
1954
Michael R. Naver, retired government public affairs specialist, Baltimore, on March 29, 2019. Naver was born on February 15, 1933, in New York City. He graduated from Stuyvesant H.S., where he had his first bylines as a reporter on the school newspaper. With a New York State Scholarship, he enrolled at the College, where he earned a liberal arts degree. Naver joined Spectator and rose to news editor by his senior year. He earned a master of liberal arts degree from the Johns Hopkins University and in 1958 joined the staff of the Baltimore Evening Sun as a local reporter, where he stayed for 10 years. In November 1968, Naver became a public affairs specialist at the Social Security Administration in Woodlawn, Md. His career lasted 30 years, and he received several agency awards, including its highest award, the Commissioner's Citation. Naver retired from government service in 1999. He married the former Irid Bucci in 1965; she survives him, as do their children, Richard and Meg; and two grandchildren.
1955
Ronald P. McPhee, retired insurance executive, Somers, N.Y., on June 25, 2018. McPhee was born on May 13, 1933, in Manhattan. He grew up in the Bronx, graduated from Cardinal Hayes H.S. and was awarded a scholarship to Columbia. He was captain of the varsity basketball team in 1955. After the College, McPhee joined the Air Force, became a pilot and rose to the rank of captain. Following his military service, he found work with TIAA-CREF, where he worked for 40 years and from which he retired as a VP of insurance services. Throughout his adult life McPhee was an avid tennis player and platform tennis player, actively involved with various community organizations at Heritage Hills of Somers, N.Y., and a member of the Knights of Columbus. He is survived by his wife, Carol (née Frueh); son, Ronald Jr., and his wife, Donna; daughter, Carolyn Doan, and her husband, Jim; and two grandchildren.
1956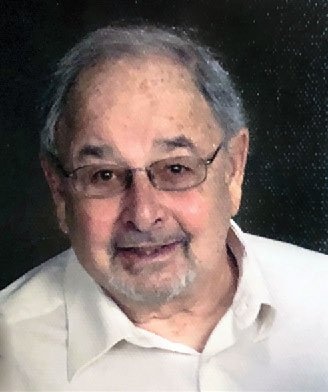 Robert Cabat, retired educator, Staten Island, N.Y., on June 5, 2019. Cabat began his career as a middle and high school teacher of Spanish and French in Brooklyn, N.Y. He then became chair of foreign languages at New Utrecht H.S. in Brooklyn; it was during this period that he received a Ph.D. in Spanish literature from NYU. Cabat eventually became head of foreign languages for the entire New York City DOE, and after retirement was a professor at several institutions. He was the co-author of several popular secondary-level textbooks, and was the president of the American Association of Teachers of Spanish and Portuguese. He was extremely proud to have been able to use his Columbia education to help improve the lives of thousands of students and dozens of teachers across the years. Cabat is survived by his wife, Janet; children, Joshua '86 and Abigail; and three grandchildren.
1957
Michael Gold, retired attorney, Harbor City, Calif., on January 30, 2018. Born in New York City in 1935, Gold grew up there and in Hillside, N.J. At Hillside H.S. he was class president and an Eagle Scout. While at Columbia, Gold pledged with the Alpha Epsilon Pi fraternity, and met his first wife, Lucienne "Lucy" Kacew, whom he married the summer after graduation. They lived in Jersey City while Gold attended Rutgers Law School. After graduation, Gold worked for the New Jersey Department of Agriculture and was an assistant state prosecutor before founding his own law practice in Flemington, N.J., with his brother, Stephen. Gold participated in Democratic politics, including serving as Hunterdon County Democratic chairman. He married Virginia D'Andrade in 1979 and relocated to California in 1980, where he designed a computerized Worker-Right-to-Know system, a database used to settle asbestos liability cases, and a litigation support business. With his wife, he also established the Virginia M. Woolf Foundation, which converts written materials into large type for the visually impaired. Gold is survived by his daughters, Pamela Gold and her husband, Jay Brandt, Kathrine Gubner and her husband, Kenric, and Jennifer Minotti and her husband, Tod; four grandchildren; stepchildren, David D'Andrade and Anne McNally; and sister-in-law and brother-in-law, Gale and Fred Driver.
1959
Vincent H. Demma, retired military historian, Lanham, Md., on September 18, 2018. Demma was born on December 9, 1937, in Brooklyn, N.Y. A graduate of the University of Wisconsin at Madison, he moved to Washington, D.C., in 1962 to be a military historian for the United States Army Center of Military History, where he served until his retirement in 1999. As a historian of the Vietnam War, Demma was widely consulted and contributed his expertise to several documentaries and books. He is survived by his wife, Stephanie (née Lippman); children, Matthew, Rachel, and Sarah Klein; children-in-law, Rachel Demma (née Shapiro) and Philip Klein; four grandchildren; brother, Peter; and many nieces and nephews. Memorial contributions may be made to the Southern Poverty Law Center.
1961
Norman A. Kurnit, physicist, Santa Fe, N.M., on February 6, 2019. After graduating from the College, Kurnit went directly to GSAS, where he earned a master's in 1962 and a Ph.D. in 1966, both in physics. He spent the majority of his career working at Los Alamos National Laboratory and lived in Santa Fe, N.M. Kurnit is survived by Ellen, his wife of 50 years; two children; and two grandchildren.
David Schwartz, retired oral surgeon, Larchmont, N.Y., on July 7, 2019. Born on May 2, 1939, in Brooklyn, N.Y., Schwartz was raised in White Plains. He received an academic scholarship to attend the Dental School and graduated in 1965, second in his class. Schwartz completed his oral surgery training at The Roosevelt Hospital in 1968 and immediately joined in private practice with Dr. Bertram Blum. He, along with Dr. Debra Blum (in 1985), practiced oral surgery at Blum, Schwartz & Blum for more than 50 years in Queens. Schwartz served on the Board of Trustees of both the Queens County Dental Society and the New York State Society of Oral and Maxillofacial Surgeons. An avid golfer, tennis player, skier, guitarist and singer, he was a longtime member of the Bonnie Briar Country Club, where he was the Super Senior Club Champion in golf in 2017. Schwartz also maintained a summer home in Wellfleet, Mass. Schwartz had said, "The best part of my job is getting to know my patients and feeling that I've helped them to feel better." He is survived by his brothers, Michael and Larry; wife, Isabel (née Clippinger); daughter, Beth Jones; son-in-law, Jamie Jones; son, John; daughter-in law, Amy Kean; and four grandchildren.
1967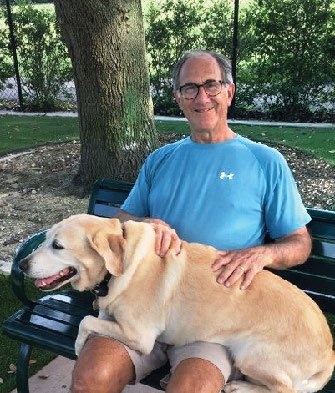 Robert G. Segel, retired investments executive, Key Biscayne, Fla., on September 6, 2017. Segel earned an M.B.A at the University of Michigan. He started his career at Tucker Anthony and rose to become managing director. Segel founded Park Street Capital in 1997, initially as a joint venture with Tucker Anthony Sutro. Following the Royal Bank of Canada's acquisition, Segel left the company to allow his private equity business to become an independent entity. He worked tirelessly for 40 years in the investment business, committed to excellence and treasuring his close relationships with his partners. In addition to his professional pursuits, Segel was civic-minded and generously supported numerous organizations. He served on the Board of Trustees of his children's schools, Buckingham Browne & Nichols in Cambridge, Mass., and Ransom Everglades in Coconut Grove, Fla. A devoted husband to Janice Sherman, Segel was also the father of Julia and Michael. He especially loved and was loved by his dogs, Callie and Wilma. Segel's sense of humor, genuine warmth and ability to talk with anyone allowed him to create lifelong relationships with everyone he met.
1969
Roy S. Feldman, retired chief, dental service, and professor of dental medicine, Jamison, Pa., on March 8, 2019. Feldman spent eight years at Columbia, majoring in Greek at the College while fulfilling a journalism urge as editor of the 1969 Columbian, and then as a predoctoral student in the Dental School, from which he graduated in 1973. From 1973 to 1980, Feldman attended the Harvard School of Dental Medicine, earning an D.MSc. and then continuing as an assistant professor. From 1980 on, Feldman was chief, dental service at the Philadelphia VA Medical Center and a professor at Penn's School of Dental Medicine. He was an active alumnus with the College, the Dental School and the Columbia Club of Philadelphia. Feldman enjoyed his retirement with his wife, Nadia Rosen, who survives him and was his co-manager of Night Sight Farm, a horse farm in Bucks County, Pa. He was first married to Barbara Abrams, now deceased, and is survived by their daughters, Lauren and Emma; and Nadia's children, Louise and Oliver.
Ronald R. Rosenblatt, retired financial executive, West Des Moines, Iowa, on February 24, 2019. Born in New York City on January 31, 1947, Rosenblatt graduated from Scarsdale H.S. At the College, he played on the varsity basketball team. Rosenblatt earned a B.A. and M.A. (in 1974 from TC) in art history, economics and education. After teaching high school science in NYC, he earned a Ph.D. in economics and education from the University of Idaho and then taught at Kansas State University. Rosenblatt then moved to Des Moines and had a distinguished career in mortgage banking before retiring as a principal partner at Fortress Wealth Management. He was a world traveler and an avid golfer, and served on the boards of Tifereth Israel Synagogue, the Jewish Federation of Greater Des Moines and Planned Parenthood of the Heartland. Rosenblatt is survived by his wife, Susy; daughters Betsy Beck and her husband, Paul, and Katherine; brothers, David and his wife, Robyn, and Larry and his wife, Linda; sister, Ann Arbeit, and her husband, Stuart; and many nieces and nephews. Rosenblatt was predeceased by his brother, Bill. Memorial contributions may be made to The Jewish Federation of Greater Des Moines or the Southern Poverty Law Center.
— Lisa Palladino
Obituary Submission Guidelines
Columbia College Today welcomes obituaries for graduates of Columbia College, the undergraduate liberal arts college of Columbia University in the City of New York. CCT does not publish obituaries for undergraduate or graduate alumni of any other Columbia University school. Word limit is 150; text may be edited for length, clarity and style at the editors' discretion. Links and/or addresses for memorial contributions may be included. Please fill out the Submit an Obituary form.

Published three times a year by Columbia College for alumni, students, faculty, parents and friends.
Columbia Alumni Center
622 W. 113th St., MC 4530, 4th Fl.
New York, NY 10025
212-851-7852
cct@columbia.edu

Columbia Alumni Center
622 W. 113th St., MC 4530, 4th Fl.
New York, NY 10025
212-851-7488
ccalumni@columbia.edu