The Sound of (Faked) Music
The premise sounds like the best cocktail party story you ever heard: An amateur violinist gets hired by a professional classical music ensemble led by a mysterious, messianic conductor and tours the country for four years, giving fake concerts. The musicians play quietly while speakers blare music from prerecorded CDs. And hardly anyone ever finds out.
But Jessica Chiccehitto Hindman '03, SOA'09's riveting debut memoir, Sounds Like Titanic (W.W. Norton & Co., $25.95), turns out to be much more than a gossipy exposé. Her fascinating personal story is intertwined with bigger-picture observations about American notions of success, what is "real" and "fake" in our culture, and the challenges of making ends meet and navigating young womanhood. "What are one's options in America, land of the exceptional, if one is born average?" Hindman writes.
Hindman grew up in the Appalachian mountains of West Virginia and Virginia. As a child, she was turned on to the violin after hearing Vivaldi's "Winter" in a cartoon movie, and begged her parents to get one for years before they gave in. She began lessons at age 8 — the nearest teacher was a four-hour round trip — but despite years of practice, Hindman never felt accomplished as a violinist.
Her story is driven by her attempts to support herself at the College. Before joining the ensemble in her senior year and meeting the man referred to only as The Composer, Hindman joined the Air Force ROTC for the benefits; then, after quitting, she sold everything from long-distance telephone scams to massage oils to her own eggs. Struggling to pay tuition and dogged by feelings of mediocrity, she colludes with The Composer's scam ("the classical music version of Milli Vanilli — 'Milli Violinni'") not only for the money, but for the praise of the listeners. "As someone who had only worked menial jobs, being seen as a successful musician was extremely alluring," she says. Ultimately, Hindman spirals into an identity crisis and disillusionment as she "plays" for audiences who are genuinely moved by the performance, unable to differentiate real from fake.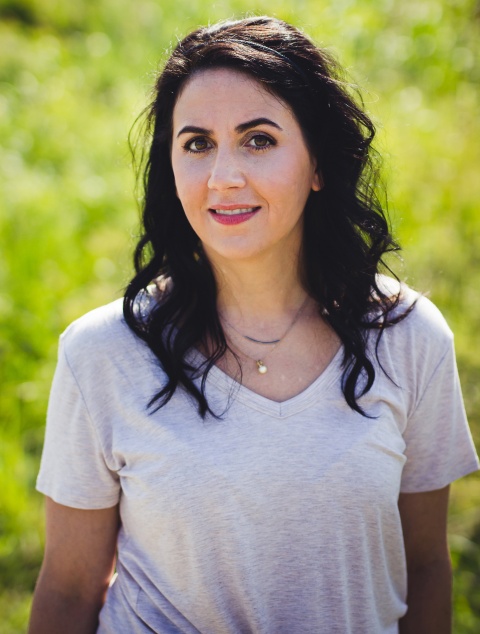 Feeling psychologically destroyed, she left the tour in 2006 and got a job at CUMC that offered a tuition benefit for grad school. "My negative experiences as an undergrad were mostly tied to money, and once that was taken out, getting my M.F.A. was the best educational experience of my life," she says.

Hindman is now a professor of creative writing at Northern Kentucky University, where she recently won the Outstanding Junior Faculty Award. "College was the time in my life when I most needed help, but was least able to ask for it," she says. "Now I try to look out for students who might be going through similar things.
"I certainly have a different perspective now on what it means to succeed and what it means to fail," Hindman says. "The illusion of 'perfection' or immediate success is in fact an illusion — people who seem to 'have it all' may still be struggling in some way.
"I also used to think that if you worked hard enough, you could achieve whatever you want. But now I see that there are huge societal forces at work that just stick people, and it has nothing to do with how smart they are or how hard they work. I know it's not very uplifting, but I think an important takeaway is that 'failure' is not always a personal failing."
Titanic is narrated in second person, partly, Hindman says, as a way to distance herself from some of the more painful parts of her story. The "you" also helped her to universalize her experience. "It was a way to say this book is not just about me or this guy; it's about other people," Hindman says. "I think by using different pronouns, you can make some kind of psychological switch — you can see yourself better as a character on the page."
And though exposing the identity of The Composer could have been a juicy hook, Hindman opted to keep him anonymous. "What I was trying to do was bigger than just him," she says. "Having the Internet piling on this guy didn't need to happen. These were charity concerts, so it wasn't out-and-out fraud, and really — people just loved the music."
Hindman is similarly tender with herself in hindsight. In her epilogue, she writes that after a few semesters of teaching, she had a revelation: "Faking is pedagogy. Faking is teaching and faking is learning, from babies faking speech to teenagers faking coolness … It's in the faking of other people's writing that one learns to write. Faking is the way that all human beings grow."

Published three times a year by Columbia College for alumni, students, faculty, parents and friends.
Columbia Alumni Center
622 W. 113th St., MC 4530, 4th Fl.
New York, NY 10025
212-851-7852
cct@columbia.edu

Columbia Alumni Center
622 W. 113th St., MC 4530, 4th Fl.
New York, NY 10025
212-851-7488
ccalumni@columbia.edu