| | | | | | | |
| --- | --- | --- | --- | --- | --- | --- |
| | | || | | || | | |
OBITUARIES

1928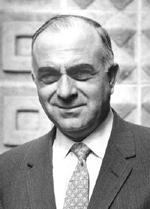 John M. Kokkins, retired architect, Palm Beach, Fla., on November 6, 2002. Born on October 15, 1901, Kokkins left the island of Karpathos, Greece, by sailboat in 1918 for Rhodes and Athens and then emigrated to the United States in 1921, landing at Ellis Island. Kokkins worked as a waiter at the Hotel Astor and studied at the McBurney School, run by the YMCA. His ambition was to attend Columbia, and, having passed all tests but English, he pleaded with the director of admissions. He received a letter admiring his "courage and determination," and, with a bit more study, was accepted. He became a U.S. citizen the same month that he graduated from the College. In 1930, he received a second bachelor's degree from the School of Architecture, becoming the first Greek immigrant to graduate from that school. Kokkins' career began as an architect earning $30 a week. In 1936, he joined the NYC Department of Parks, where his work involved the building of the East River Drive, the Cross-Bronx Expressway, the gate of the Brooklyn Botanical Garden and the refurbishing of Gracie Mansion. He also worked on field operations for museums, libraries, zoos and gardens, and later was the coordinator of all the work created after World War II. During that war, the Greek War Relief was formed with the primary work to be building health centers in Greece. This was directed by the American Friends of Greece, and Kokkins was the architect. In the late 1940s, Kokkins began building garden apartments in Queens and Westchester. In 1952, he built the family home on the grounds of the Westchester Country Club. He then turned his attention to building in New York City. His first project was the remodeling and sale of 1107 Fifth Ave., containing the largest apartment in America. In 1958, he designed and built housing for the N.Y. State Housing Authority in Upper Manhattan. During the next 10 years, he was very active, putting up luxury apartments and an office building. Kokkins also donated his ideas and services to the building of two Greek Orthodox Churches — St. Spyridon in Washington Heights and The Church of Our Saviour in Rye, N.Y.; he was a founding member of the latter. He also worked outside New York City, designing and building the Biltmore Towers in White Plains and Portland House, an apartment building in Maine. In 1969, he retired to Palm Beach, Fla., with his wife, Esther. While in retirement, Kokkins became an avid painter, filling his walls and giving paintings to his children, friends and charities. Esther passed away in January 1987, and until his death, Kokkins lived by himself, active and independent, cooking and painting. He is survived by his son, Stephen J. Kokkins; daughter, Joan K. Herron; and three grandchildren.

1936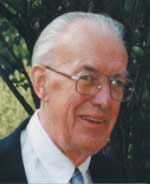 Paul V. Nyden, retired, Charleston, W.Va., on November 13, 2002. Nyden was born on September 1, 1914, in Mt. Vernon, N.Y., the son of Swedish immigrants. He graduated from Malden High School in Malden, Mass., in 1932. After graduating from the College, he earned a master's in American History from the University in 1939 and a master's of public administration from NYU in 1959. Nyden's first jobs were as a caseworker for the Mt. Vernon Department of Welfare, a Westchester County probation officer and a summer job at Bethlehem Steel's Fore River Shipyard in Quincy, Mass. He married his wife, Ruth, in Quincy on May 22, 1943. During World War II, Nyden worked for the Office of Strategic Services in Washington, D.C., translating documents and messages from Swedish, Norwegian, Danish and German. In 1944, he became a social worker for the Westchester County Society for Prevention of Cruelty to Children and later became executive director. He dedicated most of his career to improving the quality of life for the disadvantaged, particularly children. In 1961, he was named deputy commissioner of welfare in Westchester County and later served as acting commissioner before his retirement from government work in 1974. Since his retirement, Nyden and his wife had lived in Yorktown Heights and Hillsdale, N.Y.; Kankakee, Ill., and Charleston. He was active as a lay leader in several churches and was a past member of the board of directors at the Bethel Methodist Home in Ossining, N.Y. Nyden was a lifelong fan of the Boston Red Sox and the Columbia Lions football team. He loved growing flowers and vegetables, read widely and traveled with his wife and family throughout the United States and Europe. Nyden was a member of the National Association of Social Workers and Kanawha United Presbyterian Church. In May, he completed nearly 25 years of service as the 1936 class correspondent for CCT. Surviving are his wife of 59 years, Ruth Alice Williams; son, Dr. Philip W. Nyden and his wife, Dr. Gwen Nyden; son Paul J. Nyden '66, '74 GSAS and his wife, Sarah F. Sheets; and six grandchildren.

1937

Randolph J. Seifert, attorney, Pound Ridge, N.Y., on September 1, 2002. Seifert earned a degree from the Law School in 1939. He worked for the New Haven Railroad and later had a private practice in New York City. He served in the Army during World War II and continued as a member of the U.S. Army Reserves for more than 30 years. Seifert was active with church organizations, including the National Council of Churches, and was a trustee of the New York Annual Conference of the Methodist Church and the Church of All Nations in New York City and a member of the Pound Ridge Community Church.

1941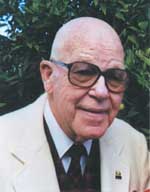 Robert L. Richmond, professional fund raiser, Sun City, Ariz., on September 15, 2002. Richmond was born on August 17, 1919, in San Francisco, and was raised in Queens and Washington, D.C. While at the College, he competed in basketball, baseball and football, and was a substitute catcher on the 1939 baseball team that competed against Princeton in the first televised event at Baker Field, in 1939. He was a member of Beta Theta Pi fraternity. In September 1941, Richmond enlisted in the Army and was selected for Officer Candidate School, Ft. Benning Infantry, Class 10, and commissioned in May 1942. He was assigned to the 45th Infantry Division. He commanded the Infantry Company and Battalion and served on Regimental Staff; he was wounded three times. After his last wound, Richmond joined Maj. Gen. Arthur R. Wilson and served 16 months in Europe as his aide-de-camp. He was discharged as a major and was decorated with a Bronze Star, a two-cluster Purple Heart, the Italian Crown of Italy and the French Croix de Guerre, among other awards. After military service, Richmond attended Brooklyn Law School. He married his high school sweetheart, Marie A. Wiegand, in 1946. Richmond spent parts of five decades as professional fund-raising counsel and retired in 1977 as senior v.p., chief of operations, for Ketchum, Inc., in Pittsburgh. Since retiring to Arizona in 1978, he continued his voluntary services, serving for eight years on the local Boy Scout executive board; he was awarded a 50-year pin by Boy Scouts. As a volunteer, Richmond advised and counseled several Sun City churches in their fund-raising activities. He directed two capital campaigns for both phases of the Masonic Fellowship Center; Richmond was a member. And, at the request of the Flinn Foundation, he counseled it on its relationship with Interfaith in Sun City and with a Phoenix Rehab Center for special children. Richmond also served as a general chairman in Temagami, Ontario, where the his family had its summer home, to raise a minimum of $50,000 to establish a local fish hatchery building, equipment, rearing ponds and program. Final totals grew to more than $150,000. Richmond is survived by his wife of 57 years, Marie; son, Raymond; daughter, Judith; three grandchildren; and one great-grandson.

1943

Warren L. Broemel, aerospace administrator, Tullahoma, Tenn., on July 5, 2002. Broemel was a native of Southington, Conn. While at the College, he set myriad school records in the pole vault and won several medals at major track competitions, including the Milrose Games. He married Eloise Davidson in 1944, and in 1952, the couple moved to Tullahoma, where Broemel was an administrator for ARO, Inc., which operated the aerospace test facility at Arnold Engineering Development Center. Broemel retired in 1980. He was active in First Presbyterian Church of Tullahoma, and served as a trustee and member of the building committee. Broemel also was active in Republican politics, serving in 1966 as Middle Tennessee campaign coordinator for Howard Baker's successful bid for the U. S. Senate. Broemel was a founder, original member and board member of the Tullahoma Fine Arts Center, created in 1968. He is survived by two sons, Warren D. and Vance L.; four sisters, Janet Miller, Ruth Broemel, Lenore Broemel and Beatrice Winkler; and five grandchildren.
Ralph F. Timm, retired advertising director, Longboat Key, Fla., on June 10, 2002. Timm served in World War II as a captain in the Army Air Force and later spent 35 years with Condé Nast Publications. He served as publisher of Glamour and House & Garden and was the advertising director of Condé Nast's European Group of magazines. Timm was a member of Bird Key Yacht Club of Sarasota, as well as Longboat Key Club. He is survived by his wife, Anne; daughters, Nancy Peck and Suzanne Armstrong; son, John; four grandchildren; and sister, Alta Peet.

1950

Desmond Callan M.D., physician, Hillsdale, N.Y., on July 22, 2002. Callan proved something of a maverick from the start, forcing the hospital nursery to shut down in response to his case of newborn impetigo. He spent his early years in Wellesley, Mass., where his father, a charismatic Episcopal minister from Britain, served as chaplain of Wellesley College. Callan attended Milton Academy and entered Harvard University in the fall of 1943. By the end of his first semester, he had enlisted in the Army, and he arrived in Europe in October 1944. Two months later, his regiment was forced to surrender to the Germans at the outset of the Battle of the Bulge. He spent the rest of the war in German prisoner-of-war camps and on work details in southern and eastern Germany. The bitter winter weather, combined with the slim rations and harsh conditions — he shoveled coal at a German factory and was later part of forced retreats as the Allied troops advanced through Germany — caused his health to fail. By the time his POW camp near Muhlberg was liberated by Soviet troops in the spring of 1945, he was suffering from malnutrition, beriberi and dysentery. In February 1946, after months of recuperation, he entered the College, gravitating immediately to student political activities. By this time, he had shed his conservative roots and embraced the ideals of the left. Callan graduated from the College with a bachelor's degree in history, but with a wife to support (he was married for the first time in 1948), he decided to study electronics at a trade school. He subsequently landed a job as a technician in the neurophysiology lab at Columbia. In 1956, he entered P&S, graduating in 1960. After his internship, he served as acting director of the neurology clinic at Columbia-Presbyterian Medical Center and was later named a director of clinics at Yale University. By 1963, in addition to his medical duties, Callan had returned to activist politics. The following year, three young civil rights workers were murdered in Mississippi, and Callan and a group of other physicians and medical professionals responded by forming the Medical Committee for Human Rights. By this time, his professional interests were moving away from neurology, his initial specialty, and toward the delivery of health care through community centers. He worked for seven years in administrative medicine at the Martin Luther King community health center in the Bronx. From 1968–70, Callan served as the medical director of a community health center on the Lower East Side. He also wrote extensively about national health issues as a staff member of the progressive medical think tank the Health Policy Advisory Center. He moved to Columbia County in 1979, opening an office first in South Egremont, Mass., then in Hillsdale, and finally in Copake Falls. The focus of his practice was geriatrics and adult patients with chronic illnesses. During his early years in the county, he worked a few days each week in Manhattan, where he was medical director of the Chinatown Health Clinic. In 1987, Callan married Georgene Gardner.
Although he retired from practicing medicine in 1994, Callan remained extremely active, teaching young physicians working at the Baystate Medical Center in Springfield, Mass., and serving on numerous boards, including the Roe Jan Historical Society, where he was president until shortly before his death. Said his friend, Joseph Russell '49, "Des was truly a remarkable guy, a most proper Bostonian with the plummiest prep school diction and the broadest and most generous social conscience imaginable." Callan is survived by his wife; daughter, Lyndie; son, Rich; sisters, Cristine Callan and Mary Bailey; stepson, Jason Gardner; and two grandchildren.
William D. Hart, retired U.S. Naval officer, Westminster, S.C., on Friday, July 26, 2002. Hart was born in Bartow, Fla. He earned a master's in English and comparative literature from the Graduate School of Arts & Sciences in 1951. Hart retired from the Navy after 30 years of service, during which time he served as commanding officer of the USS Blue Ridge, a command and control ship, during the evacuation of Saigon. He and the men aboard helped to successfully evacuate hundreds of soldiers and civilians. Hart was a member of Westminster First Baptist Church. He is survived by his wife, Frances Busha Hart; daughter, Dr. Faryl Williams and her husband, David; son, William Pendleton Hart; and two grandsons. He was predeceased by a brother, Norman.
Jack Lipman M.D., Huntington, N.Y., on November 2, 2002. Lipman was an enthusiastic athlete, and while at the College was a member of Columbia's first-ever 150-pound football team. He received his medical degree from SUNY Downstate Medical Center in Brooklyn, N.Y., and interned at Mount Sinai Hospital in New York City, specializing in obstetrics/ gynecology, and was chairman of Ob/Gyn at Huntington (N.Y.) Hospital for 10 years. He retired in 1995. Milton Levine '50, who was the eulogist at Lipman's funeral, said of his friend: "He was courageous through years of difficult battles and was always cheerful and interested in others. He often was more concerned with my health than he was with himself." Lipman is survived by his wife, Diane; two sons; two daughters; and eight grandchildren.
John H. Rawley, retired marketing executive, Hershey, Pa., on November 3, 2002. Rawley was born and raised in Wallingford, Pa. A highly decorated combat pilot during World War II, he finished high school early and skipped graduation to enter the U.S. Army Air Corps. As the second youngest aircraft commander in the Pacific Theater, 19-year-old Rawley piloted a B-29 Super Fortress on 17 missions over Japan, ditching one battle damaged aircraft in mid-Pacific with the loss of five crewmen and landing a second damaged B-29 on Iwo Jima as U.S. Marines continued to battle to control the island. At the end of hostilities, Rawley and his crew circled Tokyo Bay to photograph the Japanese surrender as it was signed on board the USS Missouri by theater commander Gen. Douglas MacArthur. Following the war, Rawley graduated from the College and continued his education at Harvard Business School. Soon after marrying Linda Isabel Murray in 1950, he was recalled for stateside service during the Korean War. After his discharge as a captain, Rawley worked for the Scott Paper Co., holding a variety of sales management positions and ending as the company's director of marketing. In 1964, he accepted a position with the Hershey Chocolate Co., forming the company's first marketing department. During his career with Hershey, Rawley held several positions including marketing director, director of strategic planning and finally, assistant to the CEO. He retired in 1991. Rawley was active in a variety of organizations including The Hershey Free Church, the Derry Presbyterian Church, Beyond Borders, The Boy Scouts of America, and the R.E.A.L. program. A Paul Harris Fellow, he served as a board member of the Derry Township School Board, the Naaman Center and The Salvation Army. He also provided leadership and counseling within A.A. Rawley was preceded in death by a son, Rodger. He is survived by his stepmother, Gabrielle Rawley; his wife of 52 years, Linda Murray Rawley; sons, Kenneth J., Jeffery C. and his wife, Marla; John Jr. and his wife, Diane; daughter, Polly R. Hunt and her husband, Thomas; and 10 grandchildren.
L.P.
Other Deaths Reported
Columbia College Today has learned of the deaths of the following alumni (full obituaries will be published if information becomes available):
1932 Walfred R. Moisio, Ashby, Mass., on September 29, 2002.
1934 Joseph L. Dunn, Miami, on April 15, 2002.
1935 Rev. Vincent H. Strohstahl, Belfast, N.Y., on July 28, 2002.
1953 Donald J. Schacher, Hartsdale, N.Y., on August 31, 2002. Schacher received a degree from the Business School in 1954. He is survived by his wife, Herberta; daughter, Margery; son, David '82; son-in-law Mark; two grandchildren; mother, Bertha; and brother, Robert.
1945 Frederick W. Skelton, Lee, Mass., on September 8, 2002.
1958 Paul S. Sakuda, Honolulu, on November 18, 2002. As part of the 3/2 program, Sakuda also earned bachelor's and master's degrees from the Engineering School in 1959 and 1965, respectively.
David A. Zlotnick M.D., Palo Alto, Calif., on February 5, 2002.
| | | | | | | |
| --- | --- | --- | --- | --- | --- | --- |
| | | || | | || | | |


CCT Home


This Issue


Previous Issue

CCT Masthead