A Pressure Cooker, a Pandemic and a Prophecy
Thursday, December 15, 2022
I wasn't looking for a miracle, but on March 23, 2020, with two weeks' worth of clothes in my bag, an unusable plane ticket in my hand and a Nepali airport guard shrugging his shoulders at me, a miracle is exactly what I got.
"Your flight was canceled this morning. The airline went bankrupt."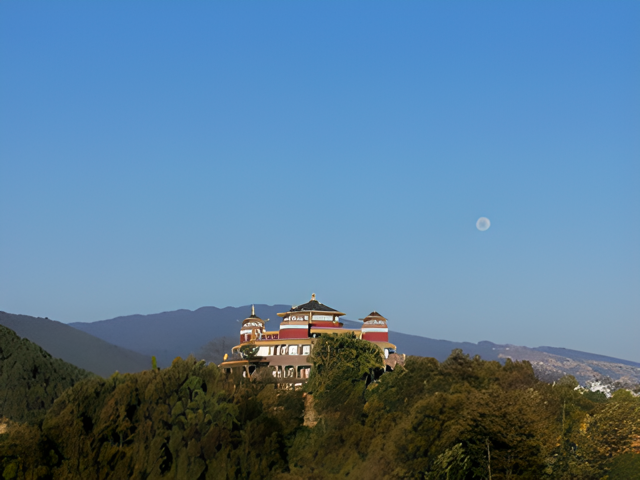 As the guard's words sank in, the pandemonium around me faded to grey. Foreigners were rushing on Tribhuvan Airport, frantically trying to fly out before the Covid-19 lockdown sealed them into Kathmandu. There were many flushed faces, some screaming, some crying, some overcome with relief … and then there was me, a 23-year-old from Upstate New York with a teaching job in Thailand and a mind fluttering between trepidation and awe.

Something is happening here, my heart told me. There is more to learn.
What began as a two-week visit eventually became a two-and-a-half-year stay.
But this miraculous adventure began even earlier, at the College. After graduation, my Buddhist studies professor, Tom Yarnall GSAS'03, suggested I check out an institute in Kathmandu where Tibetan Buddhism is taught to westerners in a monastic setting. This is what originally brought me there on holiday from teaching, but I could never have guessed how it would unfold, the river of chance bending in my favor again and again.
Departing from the surreal scene at the airport, I managed to secure my first-ever apartment, buy a pressure cooker and several pounds of rice and beans, and reassure my parents that I'd be all right.
Lockdown restrictions took effect the following morning: No one was allowed outdoors except between 6:00 a.m. and 10:00 a.m., to buy essential goods. Anyone in the streets after that time would be given a good thwomp with a policeman's truncheon and sent promptly home. No private vehicles were permitted on the roads and the airport was completely closed to commercial flights. As humans retreated, the infamous dust of Kathmandu settled to the ground. Sun and Moon dealt the politics of day and night while the eagles and distant peaks of the Himalayas claimed the skyline at dawn and dusk.
I turned inward, and the months went by contentedly, spent in study and practice, and training my hips, knees and back to sit comfortably on the floor for long periods of time. A local monastery offered free meals to stranded foreigners at a place called Utpala Cafe; on most days I snuck around police checkpoints to get there, and met many people who became friends and mentors. But there was one problem: My heart was full, but my wallet wasn't. When I'd arrived in Nepal I was in the middle of a yearlong teaching contract in Thailand; now that circumstance forced me to resign, I had to get creative.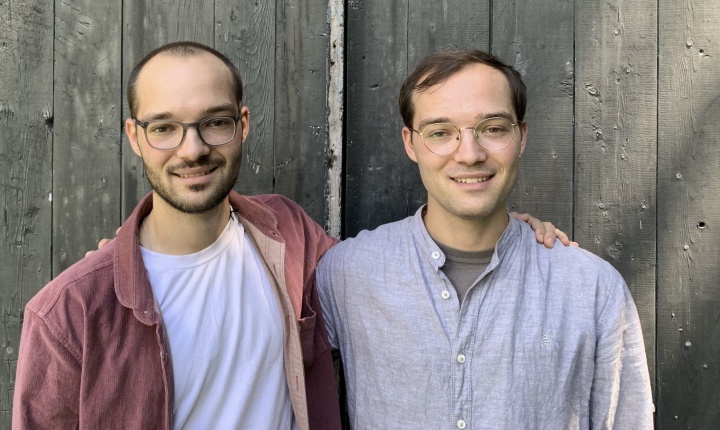 Enter the
Ivy Essay Guild
. Having helped a friend — now a Harvard senior — write her personal statement for college admission, I decided to launch an online college prep business with my twin brother, Sam Aldridge '19. It worked. In our first year, we helped students get accepted to Barnard, Columbia, Rice, Penn and more. We made master class videos 7,000 miles apart and spliced them together to advertise on social media. Our best friend, Nivita Arora SEAS'19, designed a website for us (and also taught me how to
properly
use my pressure cooker), and suddenly, a precarious experiment in Kathmandu was flowering into something much greater than expected.

In January 2022, my family came to visit for three weeks and on the night of their departure Sam announced, "I'd like to stay." We lived together for the next six months in a bougainvillea-enwreathed home that had been serendipitously offered to me by an expat couple, and passed the days in writing work, meditation, Sam's sarod playing, and discussions of love and wisdom.
Sam and I returned to America together last summer after what had been, for me, three years abroad. Continuing to help students apply to college, I recalled my own personal statement, where I wrote of an unplanned meeting with a Thai palm reader when I was 17. The palm reader told me that I'd live overseas for three years after graduating from college "due to some problem in the world." Little did I know then what silver lining that problem would reveal.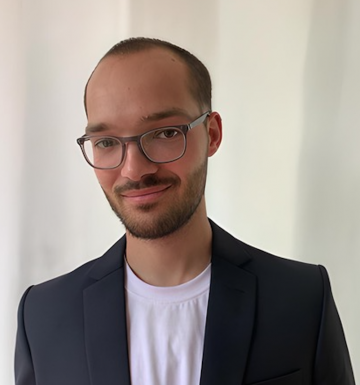 Zak Aldridge '19
is the founder of
Ivy Essay Guild
, a consultation service that specializes in college admissions essays. He currently resides in Nepal, where he works remotely helping students get accepted to their desired schools and where he can be found practicing Buddhism, studying the stars, teaching Arabic and making something tasty in his pressure cooker.