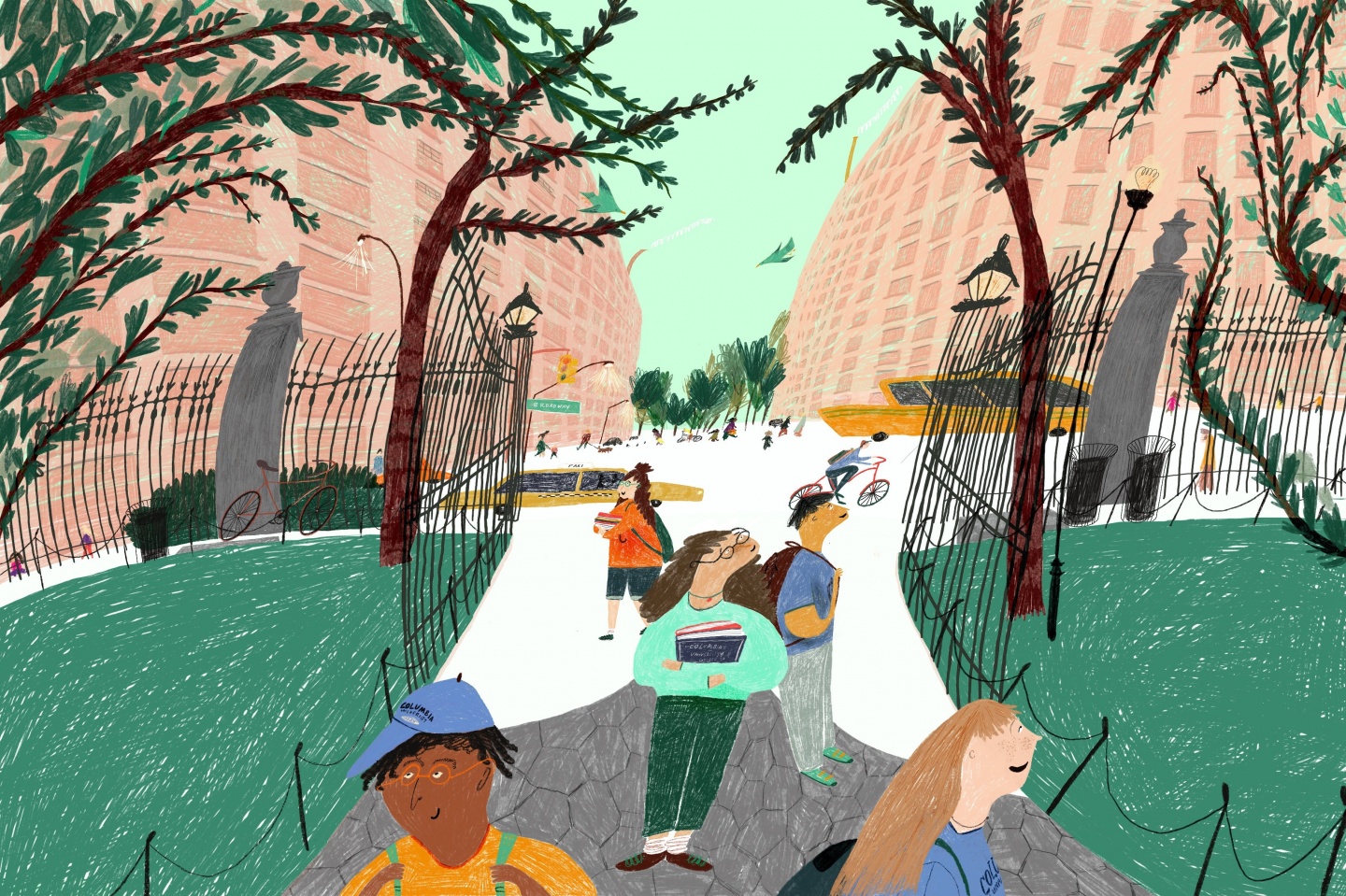 Since our "Take Five" column debuted in May 2017, alumni across generations have shared memories of their College experience. This week, we're spotlighting a few of our favorite answers to the first question: "What were you like when you arrived at Columbia?" Answers have been edited for clarity; click the link on each respondent's name to read their answers to all five questions.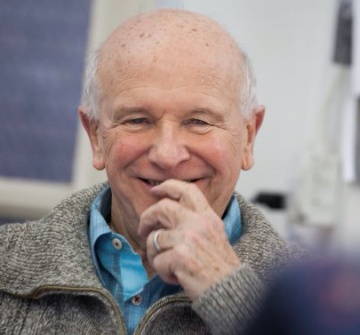 Terrence McNally '60
Four-time Tony Award-winning playwright
"I was a happy, somewhat self-confident 17-year-old who was eager to experience New York City. I had wanted to be there ever since
On the Town
— a terrible movie musical, actually, but its opening number with those three sailors leaping about singing 'New York, New York' (the original Leonard Bernstein, Adolph Green, Betty Comden version) made me want to live in a city where people sang and danced in vivid Technicolor. I would pick up some sort of education along the way. My parents thought it was a hotbed of Communism. I wanted to see
My Fair Lady
and be at Maria Callas's debut at the Metropolitan Opera."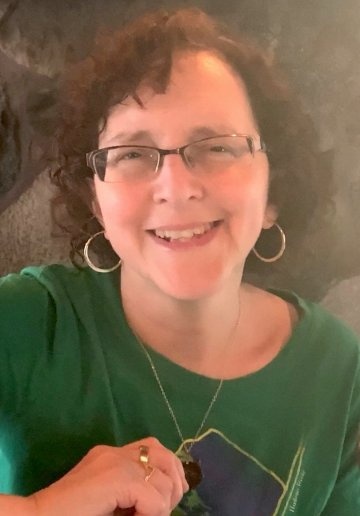 Rebecca Turner '87
Country-folk-rock singer-songwriter
"I came to New York City from Los Angeles, where I had been kind of a sheltered kid, but I had just started going out to see a lot of live music. So when I got to New York, that's all I wanted to do. Just a month or so in I found out R.E.M. was playing at Queens College (How did I know this with no internet? And how did I know where to go or how to get there?); I was going to go out by myself, at night, with hardly any experience taking the subway. My suitemates were worried about me and convinced one of the guys across the hall to go with me. (It was an amazing show.
Here's the setlist!
)"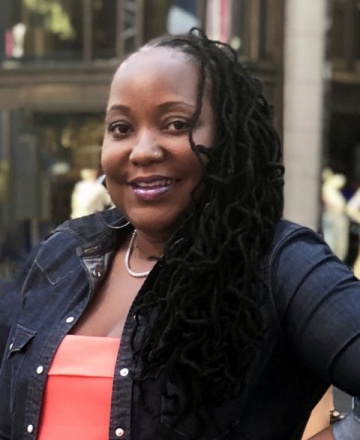 Elon D. Johnson '98
Emmy-nominated television producer
"I was a young woman with a fight in her; a believer of justice and right-doing; a know-it-all yearning to know so much more; a wide-eyed young adult embracing her new home with welcoming arms; a fearless female loving hip-hop music and classic literature equally; a student who had made the best of her privileged private school education; a ripe 18-year-old with more independence than a lot of her colleagues; a social butterfly ready for an awakening. And I was on the brink of all of that blooming in ways that I couldn't have even imagined."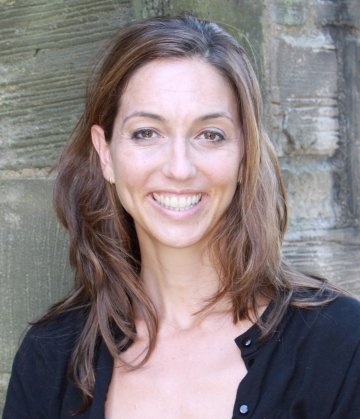 Sam Rubin, Yale Athletics
Christina Teuscher '00
Olympic gold medalist and six-time National Championship-winning swimmer
"I was like a bag of emotional jelly caught in a hurricane, both nervous and bursting at the seams with excitement. After the high of winning Olympic gold only a few weeks before, I was eager to meet my classmates and blend in. On my first day of classes, when a peer in my Lit Hum class asked me if I'd 'met the Olympian yet,' I realized meeting people might be easier than expected. Blending in, not so much."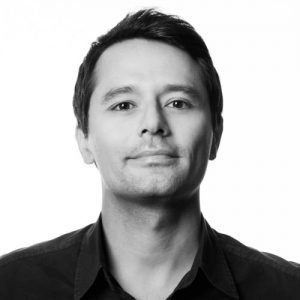 Alper Bahadir'07
Entrepreneur and founder of
MeskenHome.com
"Like a fish out of the water. It was my first time in the U.S. — first time taking a flight, even — so everything felt like a dream. I had arrived a week early to participate in a pre-Orientation community service program (Columbia Urban Experience), but because my flight was delayed I missed the intro meeting. I didn't have a cellphone and I had no idea where to go. I was literally pacing the quad trying to figure out what to do when I walked by two people and overheard one ask, 'Whatever happened to that Turkish guy?' 'I'm here, I'm here!' I screamed, and I hugged my saviors. I'm still grateful to all my CUE friends for keeping me alive that whole week and helping get me settled."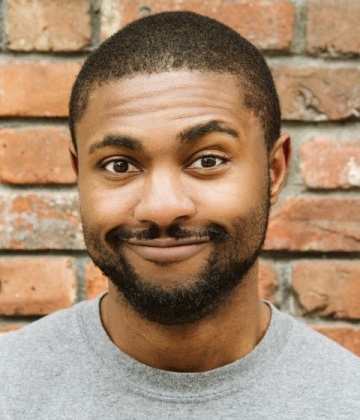 Ben Philippe '11
Screenwriter, author and professor of film and screenwriting at Barnard
"Will my roommates suck? Was my admission a fluke? Will everyone be cartoonishly rich? Did everyone here already read
The Iliad
in high school? Should I get an internship right away? What does 'making connections' even mean? What in the heck is a Learned Foote? (Hi, Learned.) Can I pull off a triple major in economics, creative writing and sociology? (No.) What is 'Four Loko?' Is that James Franco? Will you please get this Four Loko away from me before I vomit at the memory? Wait, what do you mean graduation is in three days? Why are all these blue-haired fiction majors now comparing Wall Street incentive packages or heading to Harvard Law? What's a life plan? Where can I get this wrinkled graduation gown pressed in two hours? What is this salty water in my eyeballs? What's supposed to happen next? ... Mom?"
Ankeet Ball '16
J.D. candidate, UCLA School of Law
"Aw, man. Anyone who met me in the first few weeks will tell you that I was agonizingly loud and annoying. I was so eager to meet as many people as possible and find friends who could bond with me over my obsessions with the English Premier League, United States federalism, weird alternative comedians and Drake. I had come from conquering my high school (like literally everyone else), and felt like a million bucks about it. I felt like I had so much to say and share, and thankfully it didn't take me too long to recognize that at Columbia, everyone had something marvelously interesting to share about themselves, and that I would gain a lot more by just shutting up and listening."