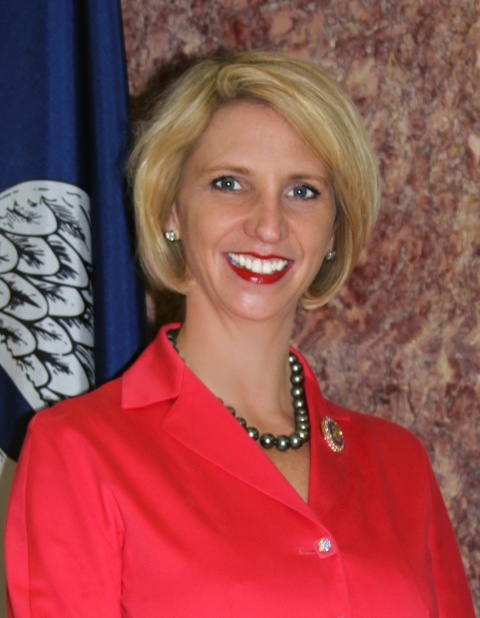 Dr. Rebekah Gee '97, PH'98
is the secretary of the Louisiana Department of Health, the state's largest agency with a budget of $14 billion. Her oversight responsibilities include public health and direct service programs for citizens in need such as behavioral health, developmental disabilities, aging and adult services, emergency preparedness and the Medicaid program. Gee is an ob/gyn; prior to her role as secretary, she was the director for the Birth Outcomes Initiative, where she led the charge to decrease infant mortality and prematurity statewide. Gee was recently honored by the American College of Obstetricians and Gynecologists with an award recognizing service.

What were you like when you arrived at Columbia?
I was ready to take on New York City and eager to meet everyone in my class. In fact, I ran for freshman class president so that I could introduce myself to everyone and learn as much as possible about their stories and backgrounds. I loved the diversity of my classmates and learned so much from them, even in those first weeks.
I did arrive unprepared for college in one way: Since the age of 4 I have been the daughter of a university president, and my mother died when I was 16. Prior to coming to the College I had been a pseudo-university first lady. The result was that I arrived with a formal wardrobe — suits and scarves every day. Luckily, my freshman roommate Athena Bendo '97 quickly schooled me that this look was very not "with the program" and taught me how to dress more like a student!
What do you remember about your first-year living situation?
My suitemates, Athena and Sabra Gandhi '97, were incredible. We did not know each other before arriving and today they are still some of my greatest friends. We have traveled the world together, and Athena even had her wedding reception in my home in New Orleans. We lived in Carman on the 12th floor; 1207B was my room. I loved Carman — everything from the cinderblocks to the phones that people would prank robo-call all the students on. My dad attended the Law School in the '60s [E. Gordon Gee LAW'71] and so I liked to visit all his favorite haunts — Mama Joy's, and Mondel for chocolate-covered pretzels, before hunkering down in the part of the library that was the "social section," not the very back wood-paneled quiet room.
What class do you most remember and why?
It's hard to pick just one. I majored in history because of the incredible professors, even though I was pre-med. I will never forget play-acting Shakespeare with Professor Jim Shapiro '77 or taking his seminar on "The New." Professor Eric Foner '63, GSAS'69 helped teach many of us about the nuances of American history and helped us care about social justice. I also enjoyed Ken Jackson's history of the city of New York and the all-night bike ride. One year I did it on Rollerblades.
Finally, Maxine Greene BC'38, whose class I took at Teachers College. Maxine was an existential philosopher who founded the Lincoln Center Institute [for the Arts in Education], which brought teachers and artists together. She was a second mother to me. Maxine taught me how to make the best baked spaghetti ever at our near-weekly Sunday night dinners at her home on 89th and 5th and also helped shape me into who I am. "I am what I am … Not yet."
Did you have a favorite spot on campus, and what did you like about it?

The Steps. I spent so much time looking from the library at them that I still remember the inscription: Homer. Herodotus. Sophocles. Plato. Aristotle. Demosthenes. Cicero. Vergil.
What, if anything, about your College experience would you do over?

I think I would have more fun. I took life so seriously during those years!