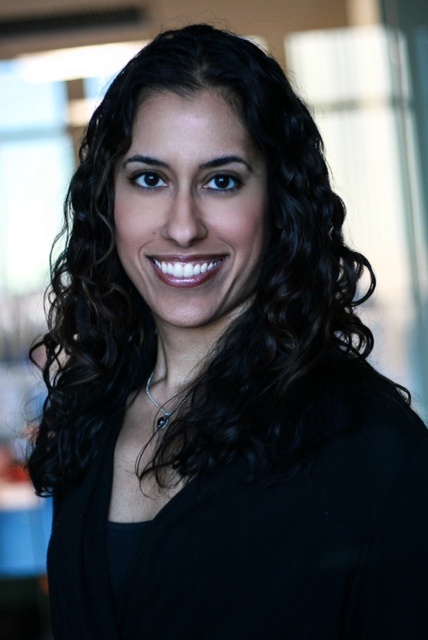 Lisette Camilo '98
has been the commissioner of the Department of Citywide Administrative Services since January 2016. In April 2014, she was appointed director of the Mayor's Office of Contract Services (MOCS) and city chief procurement officer by Mayor Bill de Blasio; in this role, she ensured mayoral agencies' compliance with legal and regulatory requirements related to the city's procurement of billions of dollars in goods and services. A graduate of the George Washington University School of Law, Camilo began at MOCS in 2011 in the legal unit, and also was its acting general counsel. Previously, she practiced immigration law at a private law firm. She began her legal career as counsel for UNITE HERE Local 100, which represents hotel, restaurant and commercial cafeteria food service workers.

What were you like when you arrived at Columbia?
I was born and raised in New York City and attended a high school (Riverdale Country School) that incorporated aspects of the Core Curriculum in its program, so I was somewhat familiar with both the campus and some of the classes I was required to take my first year. While I walked in with some experience, I was still pretty awestruck at the privilege of attending Columbia. I am a first-generation daughter of Dominican immigrants with humble beginnings and the achievement of being a part of an institution that created leaders in government, science, law and academia was not lost on me. I felt proud to be counted among them. But I also felt pressure to make sure I did well so as not to waste an opportunity that is offered to so few.
What do you remember about your first-year living situation?
I lived on Carman 5 — an all-girl floor. While I was happy not to have to share a bathroom with an entire floor (I preferred suite living), I was unhappy that it was not a coeducational floor. That said, it was a great experience overall. I had the typical college experience of learning about other religions and cultures; my suitemates were orthodox Jewish and we earnestly learned about one another's backgrounds. I made lifelong friends from Carman 5 and 3 (the other all-girl floor) whom I now consider family and whom I still see and speak to frequently.
What class do you most remember and why?
"American Government," with Professor Charles V. Hamilton. I had floundered while trying to decide on a major. I thought about majoring in psychology or economics, or being pre-med (but my experience with the first semester of general chemistry quickly disposed of that thought). I took the introductory courses in those areas but nothing felt right. My sophomore year, I decided to take American government and within the first week I knew that this was my path. All of the questions that I had regarding how Congress worked and the mechanics of legislation were answered. And Profession Hamilton had a brilliant way of highlighting how government is the intersection of policy, legislation and process. I loved learning about the role that government played in trying to provide solutions to problems that affect society. I was hooked. And I had found a mentor in Professor Hamilton, who provided me with help and advice until his retirement during my junior year. Little did I know at the time that his class would become part of the foundation of my career.
Did you have a favorite spot on campus, and what did you like about it?
I loved the Double Discovery Center (DDC). I volunteered and worked there all throughout college — I spent many hours in those offices (first in Ferris Booth Hall and later in the Lions Den while Alfred Lerner Hall was being constructed). I worked in the Early Intervention Initiative that targeted NYC middle-schoolers. I loved seeing NYC middle- and high school students co-exist with college students like me, learning from one another and sharing Columbia's beautiful campus. And I loved that DDC made Columbia and higher education real to the DDC students — something that they could one day achieve.
What, if anything, about your College experience would you do over?
My biggest regret is that I did not study abroad. I would have loved to have done a semester in Spain, where I could have improved my Spanish, or Italy, where I could have practiced the language I had been learning. However, not doing so also allowed me to secure good campus housing for my senior year so at least there's that!