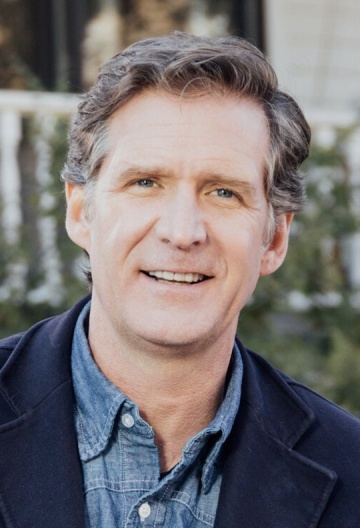 Tim Kelly '89
is the 74th mayor of Chattanooga; he was elected in April 2021 after running on a nonpartisan platform. A John Jay Scholar at the College, Kelly returned to Chattanooga after graduation to work at his family's car dealership, and took the reins upon his father's retirement a few years later. Kelly made an effort to improve Chattanooga by volunteering with many local nonprofits, which inspired him to step into public service.

In 2009, Kelly co-founded the Chattanooga FC, the city's first independent professional soccer team; as its first chair, he led a crowdfunded equity program to allow fans to buy shares in the team. He also taught entrepreneurship and marketing as an adjunct professor at the University of Tennessee at Chattanooga. In 2012, he earned an M.B.A. from Emory.
Kelly has sat on the boards of dozens of Chattanooga nonprofits, including Big Brothers Big Sisters of Chattanooga, the Chamber of Commerce, River City Co. and the Rotary Club of Downtown Chattanooga. He and his wife, Ginny, live in downtown Chattanooga with three dogs and a very large and extraordinary cat. They have two children, Jack, 26, and Cannon, 24.
What were you like when you arrived at Columbia?
I was equally scared and excited about what life in Morningside Heights would be like. Although I had a general idea of what I was getting myself into from a previous visit, I was still pretty suspicious that the whole thing had been a big mistake. I had been a decent student in high school, but frankly was afraid I wasn't smart enough to cut it and not as well prepared as kids from elsewhere. And coming from the South, I was pretty worried about the cultural differences. I actually had fellow students ask if we wore shoes in Tennessee, which didn't help my insecurity at all. It was all misplaced worry, of course; I quickly made some great friends and settled in just fine. I had also grown up playing drums in various bands, so I was very excited to get involved in NYC's music scene.
What do you remember about your first-year living situation?
During my visit for the John Jay program, I met Brent Forrester '90; we became fast friends and signed up to be roommates. We were at the end of the hall on the third floor of Carman, in a suite with a couple of guys on the wrestling team; the rest of the hall was occupied by the incoming cohort of the football team — the guys who as seniors broke the infamous 44-game losing streak. We were more or less the designated nerds on the floor. I mainly remember being sorely disappointed that there were no women on our floor — there was just a lot of testosterone on Carman 3 that year. I was really happy for those guys when they beat Princeton.
What Core class or experience do you most remember, and why?
It's really hard to name just one, the whole experience had such a huge impact on me. The structure and format of the Core classes was perfect for me, because, like many other Columbia students who chose the school for the same reason, I loved to talk through big ideas. The experience of all of us reading those seminal books at the same time, and the spontaneous conversations outside the classroom — that happen over coffee or a beer — was transformative. I remember being really frustrated and challenged by Freshman Comp, because I thought I was a decent writer, but my professor set me straight in a hurry, and made me a much better writer. The highlight of Lit Hum for me was reading the Bible as literature and a historical document, which felt downright blasphemous at the time, having grown up in the religiously conservative South. My favorite was probably CC, however; I have never had so much fun and been so energized discussing and debating those works. I still reference the frameworks of Plato and Aristotle routinely. And I distinctly remember feeling very subversive reading Marx and Engels — how liberating it was to truly understand them in historical context, outside the polemical stuff I'd grown up with as a kid in the shadow of the Soviet menace.
I still have most of the old paperbacks from my Core classes in my library at home. Intellectual souvenirs, I guess.
Did you have a favorite spot on campus, and what did you like about it?
I fell in love with the whole campus the first time I visited. In retrospect, I think that was mostly due to the juxtaposition of the peaceful campus to the busy city just outside the gates. I was taken (and still am!) with that giant sanctuary right in the middle of an otherwise bustling New York; I especially loved the Low Steps, for its perfect raised perspective of the whole expanse. On a pretty day, it was such an amazing place to read, or socialize or just people-watch. I always gravitate back there for at least a minute when visiting campus. Honorable mentions go to strolling up Riverside Drive to Grant's Tomb, on occasion, and the 116th St subway station. I spent a lot of time downtown when I was at Columbia, but every time I got off the train there it just felt like being home again.
What, if anything, about your College experience would you do over?
For starters, I would have showed up for my yearbook picture. My friends and I were perhaps a little too cool for school, and while I really enjoyed the close friends I made at the College (we are friends to this day, talk routinely and get together at least once a year), I would have probably branched out and done more classic "college" stuff, like participating in clubs and activities. Being in a band took up a lot of my free time, though, and I certainly don't regret that. Playing the New York club scene in the '80s was one of my favorite experiences. I would also have taken the academic opportunities more seriously, including trying harder to get in one of Eric Foner'63, GSAS'69's classes. In my years of nonprofit volunteer work in Chattanooga, and now in the Mayor's Office, we're really focused on advancing racial equity, which is impossible to do well without understanding the history of the South, and specifically the history of the Reconstruction. I've read a lot of Foner's stuff since graduation, and deeply regret not being able to learn from him directly. It might have put me on my current path sooner.