Two College alumni received awards from the Breakthrough Prize Foundation, which celebrates the achievements of scientists, physicists and mathematicians. Adrian Krainer '81, a professor of neuroscience at Cold Spring Harbor Laboratory, received the 2019 Breakthrough Prize in Life Sciences and will share the cash award of $3 million with another team member. Daniel Harlow '06, assistant professor of physics at MIT, received the 2019 New Horizons in Physics Prize and will share the cash award of $100,000 with two other professors. They were honored at a ceremony on November 4.
Brandon Victor Dixon '03 will appear in Fox's upcoming live musical event, Rent. Dixon, a Tony-nominated actor who was also recently nominated for an Emmy for his portrayal of Judas in the live television musical performance of Jesus Christ, Superstar, will take the role of Tom Collins. The show will air on Sunday, January 27.
The 2018 Crain's New York Fast 50 List, which identifies the metro area's fastest-growing firms, includes two College alumni-run businesses. CEO Jeffrey Kupietzky​ '93's PowerInbox (an email monetization company) came in at number four, and founder and CEO Robert Reffkin '00, BUS'03's Compass (an online real estate company), appeared in the number eight position.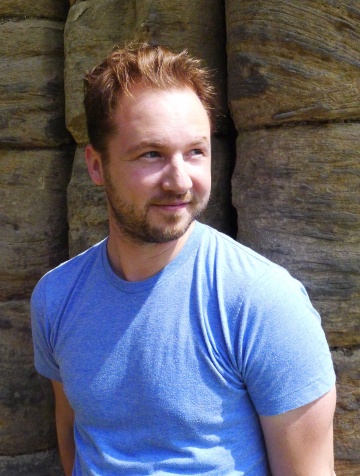 Author Adam Gidwitz '04's work was featured in The New York Times' roundup, "A Fairy Tale Reading List," which highlighted translations of the Grimm brothers' stories as well as modern interpretations of fairy tales. Gidwitz's A Tale Dark & Grimm, In a Glass Grimmly and The Grimm Conclusion were included in the October 29 list.
Actress Amanda Peet '94 was profiled by The New York Times on October 27 in "Amanda Peet Struggles With Her Tennis Game." Peet is the star of the new television series The Romanoffs.
Bantam Bagels, a bagel business that originally sold cream cheese-stuffed bagels (the company now makes egg-stuffed bagels and stuffed pancake bites in addition to bagels), was acquired for $34 million by the T. Marzetti Company. The October 22 announcement of the sale said: "The Oleksaks [founders Nick Oleksak '06 and Elyse Oleksak '07] and their six employees will remain with the company. The founder duo will manage the company's day-to-day operations including spearheading future innovation."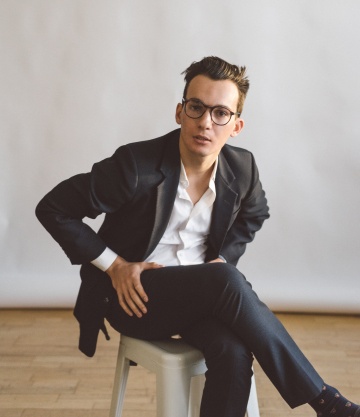 PJ Sauerteig '15, performing under the name Slow Dakota, released a five-song EP in October called "Suite for Voice and Ukulele." The EP was mixed and produced by Sahil Ansari SEAS'15 while Caitlin Kellilher '15 played upright bass.