Warigia Bowman '90, an associate professor at the University of Tulsa College of Law, is spearheading a series of events on May 21 to mark the 100th anniversary of the Tulsa Race massacre, one of the country's worst episodes of anti-Black violence. The series will include panels featuring law and history academics, an art installation, a poetry reading and a roundtable regarding Black Wall Street businesses.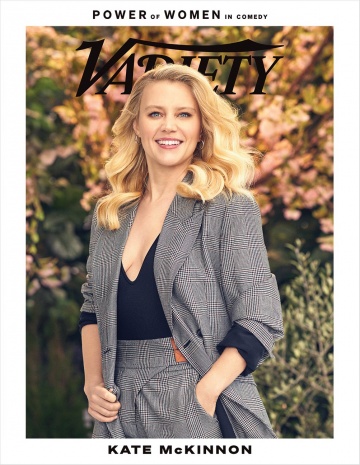 Variety
featured
Kate McKinnon'06
in a May 5 article,
"How Kate McKinnon Uses Comedy to Cope With Her Social Anxiety."
McKinnon is one of six creative leaders in comedy honored for
Variety
's Power of Women.

Also on May 5, The Cut posted a personal essay by Marie Mutsuki Mockett '92, "My Mother in There," in its First Person column.
Maria Abousleiman '13 (who performs under the name Maria Lane) and Jacob Snider '13 released the album Crescendo on May 4. The record, available on streaming platforms, reimagines musical theater, pop and jazz standards as lullabies, geared to new and expectant parents.
Peter Pennoyer '80, GSAPP'84 was included in The New York Times "Scene City" column on April 30, headlined "Arianna Huffington Binge Watches TV on the Treadmill." Pennoyer, an architect, answers questions about how he's fared during the pandemic.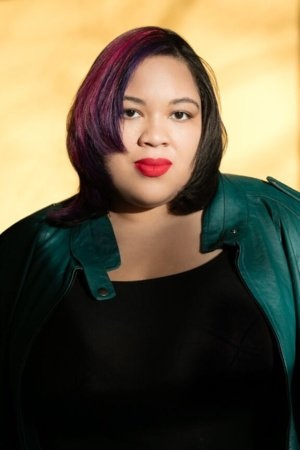 On April 27,
it was announced
that
Danielle Evans '04,
the author of
The Office of Historical Corrections
and
Before You Suffocate Your Own Fool Self,
is the winner of the New Literary Project's Joyce Carol Oates Prize. Oates says of Evans, "She has a wickedly sharp eye and ear for hypocrisy and is very funny about pretentiousness in private life as in public life."

Amanda Phingbodhipakkiya'10 was featured in the April 18 New York Times article "Asian-American Artists, Now Activists, Push Back Against Hate." Read more about Phingbodhipakkiya and her work in the CCT Online Exclusive, "This Is Our Home Too."
Dr. Jennifer Ashton '91, PS'00, HN'16 took part in an April 16 New York Times Q&A, discussing her latest book, The New Normal: A Roadmap to Resilience in the Pandemic Era. Ashton shared her thoughts on how the pandemic is affecting our mental health and why it's essential that we practice self-care during stressful times.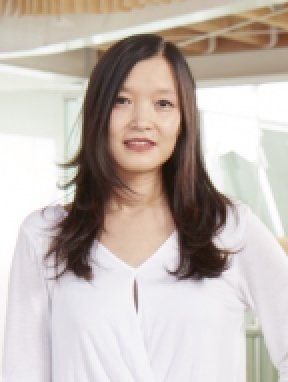 On April 15, The American Academy of Arts and Letters announced that
Jenny Wu '97
and Dwayne Olyer are the winners of the Arts and Letters Award in Architecture. Wu and Olyer are the founders of
Oyler Wu Collaborative
, an architecture and design firm in Los Angeles. The award presents $10,000 to American architects whose work is characterized by a strong personal direction.

Will Heinrich '99 reviewed the new sculpture on the roof of Metropolitan Museum in an April 17 New York Times Critic's Pick, "On the Met's Roof, a Wistful Fantasy We've Been Waiting For." The 26-foot-tall stainless steel artwork, As Long as the Sun Lasts, is by Alex Da Corte.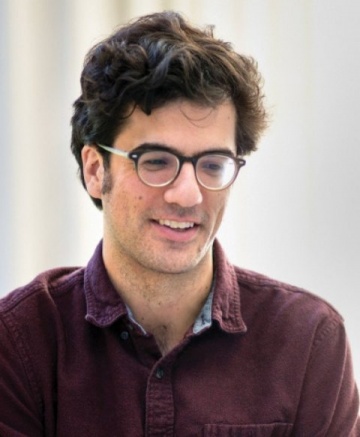 Another April 15
New York Times
story,
"The Books That Made Me: 8 Writers on Their Literary Inspirations,"
included novelist
Andrew Martin '08,
who says he was inspired by
The Collected Poems of Frank O'Hara
, and
On the Road
by Jack Kerouac '44. "Kerouac's persona as the sensitive chronicler of his harder, weirder friends' exploits provided the template for what I imagined to be my role as a writer," Martin says.

On April 14, Vulture announced that All-Star Jeopardy champion Buzzy Cohen '07 will be a guest host in the game's 2021 Tournament of Champions, which will air Monday, May 17–Friday, May 28. Cohen won the show's 2017 Tournament of Champions and was a team captain during the 2019 All-Star Games.
Dina Cheney '99 wrote the April 14 Good Housekeeping article "Video Dating is Here to Stay, Even After the Pandemic," which describes what researchers and experts have learned about distanced-dating during the last year.
Julie Jacobs Menin '89 is running for City Council in District 5 on the Upper East Side; she announced her run in December 2020.