The 2019 Grammy Award nominations were announced on November 20; the latest release from the band Vampire Weekend (comprising Chris Baio '07, Ezra Koenig '06 and Chris Tomson '06) was nominated in two categories: Their album Father of the Bride is up for Album of the Year and Best Alternative Music Album.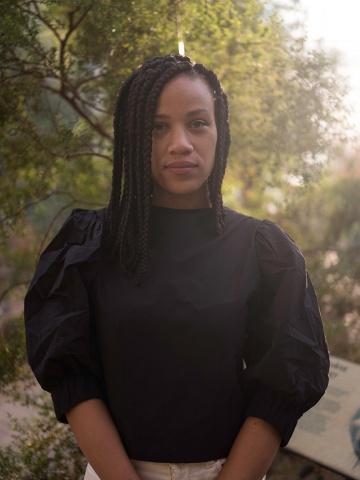 Solomon R. Guggenheim Museum
Ashley James '09 has been appointed associate curator, contemporary art for the Guggenheim Museum. From the press release: "James, whose work merges curatorial practice with an academic background rooted in African-American studies, English literature, and women's, gender, and sexuality studies, began her new position on November 12. Nancy Spector, Artistic Director and Jennifer and David Stockman Chief Curator, said, 'Ashley is a curator who has demonstrated incisive and intersectional thinking about contemporary artistic practice. Her work complements the Guggenheim's mission to present the art of today, which we understand as a deep and expansive view of art history.'" James is the museum's first full-time black curator.
Tony Kushner '78 and Katori Hall '03 were featured in the November 11 New York Times article "My First Produced Play? Ah, I Remember It Well." Inspired by the re-release of Kushner's A Bright Room Called Day at The Public Theater, Kushner reflects on the 1987 work, which debuted at the Eureka Theater in San Francisco when he was 31. Hall spoke about 2007's Hoodoo Love, which premiered at New York's Cherry Lane Theater when she was 26.
Don Shapiro '65, JRN'68
with a Friendship Medal of Diplomacy in a ceremony at the Ministry. Shapiro, currently senior director of the American Chamber of Commerce in Taipei and editor-in-chief of its
Taiwan Business TOPICS
publication, reported from Taiwan for
The
New York Tim
es in the 1970s and
Time
magazine in the 1980s and '90s. Wu praised Shapiro's reporting on Taiwan's democratic reforms and economic development and thanked him for his "remarkable contributions over the years to strengthening relations between Taiwan and the United States."