Katori Hall '03
was the subject of a June 3
New York Times
Q&A:
"'P-Valley': How Katori Hall Made a Progressive Show About Strippers."
The show, adapted from Hall's 2015 play, returned to Starz last week for its second season.

Writer and director Ramin Bahrani '96 is the executive producer of the film Joyland, which took home a jury prize at the 75th Cannes Film Festival on May 28. Bahrani, an associate professor at the School of the Arts, received an Academy Award nomination for Best Adapted Screenplay for The White Tiger in 2021.
Cara Buono '93
reprised her role as Karen Wheeler on the fourth season of
Stranger Things,
which returned to Netflix on May 27 after a three-year hiatus. She discussed what it's like to work on the streaming hit, along with her role on the true crime series
The Girl from Plainville
and other career highlights, in a
recent interview with W magazine
.

The May 26 New York Times roundtable article "'The G.O.P. Has Gone Even Farther Right Than I Expected': Three Writers Talk About the Midterms" included Matthew J. Continetti '03, author of The Right: The Hundred Year War for American Conservatism.
On May 23, it was announced that Chinmayi Balusu '22 was selected as a 2022 Global Teen Leader by We Are Family Foundation's Three Dot Dash program; Balusu is the founder of the neuroscience outreach nonprofit organization Simply Neuroscience.
The season finale of Saturday Night Live on May 21 was the last episode for Kate McKinnon '06. McKinnon joined the SNL cast in 2012 and was promoted to repertory status the following year.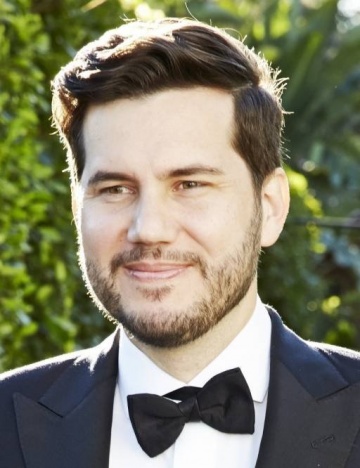 Social club owner
Scott Sartiano '97
was profiled in the May 18
New York Times
article
"The Man Behind Zero Bond."
Sartiano played tennis at the College and "fell into nightlife by accident," the
Times
said.

On May 9, Cecilia Reyes '15 of the Chicago Tribune was awarded a Pulitzer Prize for local reporting. Reyes, along with Madison Hopkins of the Better Government Association, won for their collaboration on April 2021 article "The Failure Before the Fires," an investigation into fatal fires that exposed flaws in Chicago's building code enforcement.
Novelist, playwright and essayist Darryl Pinckney '88 interviewed author Jamaica Kincaid in the Spring 2022 issue of The Paris Review. Kincaid is also a professor of African American studies at Harvard; Pinckney's latest book is Busted in New York and Other Essays (2019).