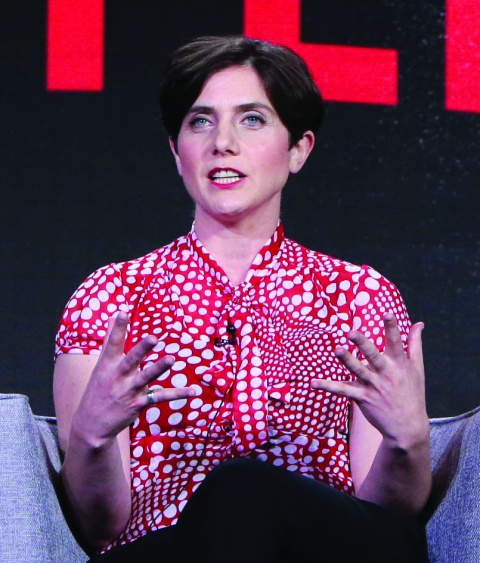 Making a Murderer
, which was co-written and co-directed by
Moira Demos '96, SOA'08,
was a huge hit for Netflix in its first season. The
second season
, which continues following the first season's subject, Steven Avery, will be released on October 19.
Greg Wyatt '71, a noted sculptor who made The Scholar's Lion for Columbia's campus, created a sculpture of the late Supreme Court justice Antonin Scalia. The work was unveiled on October 4 in the atrium of George Mason University's Antonin Scalia Law School building.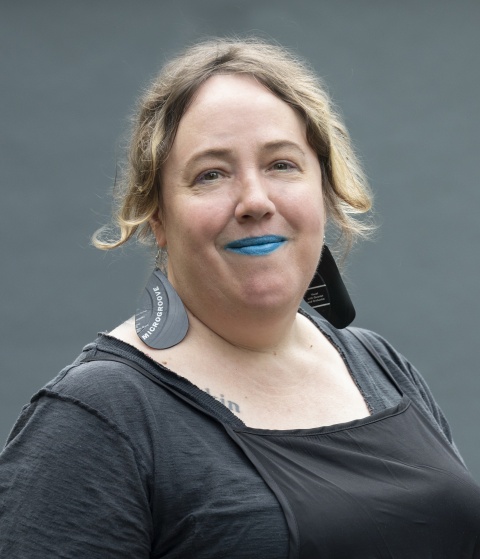 COURTESY MACARTHUR FOUNDATION
Author Kelly Link '91 received a MacArthur Fellowship, commonly known as a "MacArthur Genius Grant," for showing exceptional creativity in her current work and great promise for future work. Fellows receive $625,000, no strings attached, paid in quarterly installments across five years.
Arthur Ashkin '47 was one of three scientists awarded a Nobel Prize in Physics on October 2, for "groundbreaking inventions in the field of laser physics." Ashkin, who at 96 is the oldest Nobel recipient ever, was awarded half the nine-million-kronor prize for his development of "optical tweezers," which can grab tiny particles such as viruses without damaging them.
Alison Désir '07, GSAS'11 was featured in the October issue of Vogue in "Shop Fall Fashion Inspired by 14 Real Working Women." Désir, an activist and long-distance runner, was quoted giving this career advice: "Don't wait to do whatever you've been dreaming about. It's okay to find your footing as you go along."
Louis Rossetto '71, BUS'73 published an op-ed in the October 2018 issue of Wired, "It's Time for Techies to Embrace Militant Optimism Again." In it, he laments the pessimism of current society and notes, "Good thing breakthroughs in the human condition happen outside of politics. History is the record of political failure. Progress is the march of science and technology."
A book has been released featuring the letters of Lionel Trilling CC 1925, GSAS'38. In an October 1 review of Life in Culture: Selected Letters of Lionel Trilling (edited by Adam Kirsch), The New York Times says, "… the regal American literary and social critic, was an ardent letter writer — he composed as many as 600 a year — but a slow-moving one. Corresponding with him was like playing squash with an opponent who pockets your serve, walks off the court and returns four months later to fire it back. Nearly all the letters … begin with apologies and small arias of explanation for delay. Most of these explanations have to do with course- and committee-work at Columbia University, where Trilling taught for most of his career."
New York Mets announcer Gary Cohen '81 was profiled in the September 25 The New York Times article "Gary Keith and Ron, the Magi of Mets Nation." The feature explores the popularity of the Mets' broadcast trio (Cohen, Keith Hernandez and Ron Darling), saying, " ... with the Mets out of playoff contention for months, the broadcast trio has been the main reason for fans to keep watching."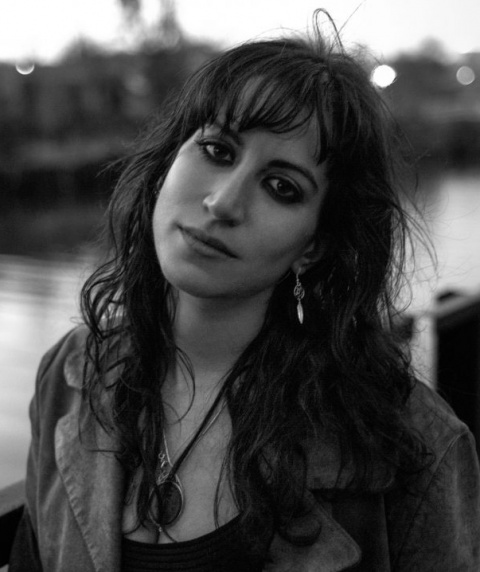 Ulysee Payet/National Book Foundation
On September 24, The National Book Foundation announced its "2018 5 Under 35" — a selection of debut fiction writers under 35 whose work promises to leave a lasting impression on the literary landscape. Hannah Assadi '08, SOA'13, author of the novel Sonora, was one of the five honorees.
Venture capitalist and former artificial intelligence researcher Kai-Fu Lee '83 published an editorial in The New York Times on September 22, "What China Can Teach the U.S. About Artificial Intelligence." Lee examines how China is on the forefront of practical application of A.I. technology.
Shirley Chen '10, founder of online shopping tech solution Narrativ, was featured in Forbes on September 12. In "How This Tech Founder Is Giving The Internet A Face Lift By Changing The Way We Shop," the author reports that Chen is using Narrativ to "build a better internet for shoppers by making sure that every time they click on a product link on a publisher's site, it will lead not just to an active page, but to the retailers with the best price."