Daniel Immerwahr '02 wrote The New York Times guest essay, "The Strange, Sad Death of America's Political Imagination," that posted on July 2. Immerwahr is a professor of history at Northwestern.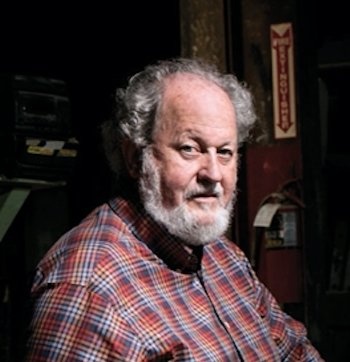 On June 14, The Fantasy Fountain Fund, helmed by sculptor
Greg Wyatt '71
, announced a newly created grant program for professional artists. The Fantasy Fountain Fund for the Arts will help artists sustain their creativity and livelihood during the financial and social challenges caused by the Covid-19 global health crisis. The 2021 program will award four $2,500 grants; it is open to sculptors working and/or living in the five boroughs of New York City, Rockland County or Westchester County.

The documentary Not Going Quietly, about the life and work of activist Ady Barkan '06, debuted at the Tribeca Film Festival on June 12. The film, directed by Nicholas Bruckman, details Barkan's dedication to healthcare reform while battling physical decline from ALS.
Several College alumni were presented 2021 Pulitzer Prizes, which were announced on June 11. Stella Tan '11 won for Journalism: Public Service: The New York Times as a co-producer of the Times podcast, The Daily, "The Coronavirus Goes Global," which aired on February 27, 2020; in the same category, Kai Schultz '14, Isaac White '11 and Nikhil Baradwaj '17 are credited for the winning interactive story, "Database: Coronavirus in the U.S.: Latest Map and Case Count," which ran on June 27, 2020; Katori Hall '03 was a winner in the Letters and Drama category for her play The Hot Wing King.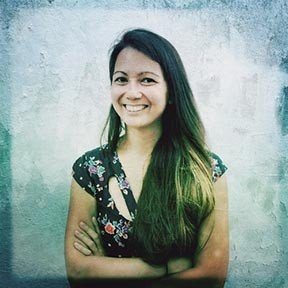 On June 7 it was announced that photographer
Daniela Zalcman '09
is one of four recipients of the 2021
CatchLight fellowship
. The fellowship provides $30,000 grants for recipients to develop long-form visual storytelling projects, engage audiences and continue their work as innovators and leaders defining the future of the field. Zalcman advocates for more diverse voices in the media through the platform
Women Photograph
.

Artist, independent curator and writer Jenny Lam '09 curated an international virtual exhibition, DECAHEDRON, that opened on June 7. The program, which features more than 350 works of art by 74 artists, was created to celebrate the 10th anniversary of Lam's popular blog, Artists on the Lam.
Rostam Batmanglij '06 released his latest solo album, Changephobia, on June 4. This is Batmanglij's second work apart from Vampire Weekend, the popular rock band he formed with Ezra Koenig '06, Chris Tomson '06 and Chris Baio '07. Batmanglij's first solo record, Half-Light, was released in 2017.
The restaurant Dame, co-owned by Patricia Howard '13, started serving dinners in its permanent space in Soho on June 1. The English seafood restaurant has been operating as a part-time pop-up since last summer.
Columbians are running for office! Edwin DeJesus '19 is running for the 22nd District of New York City Council as an independent candidate, representing his hometown of Astoria, as well as parts of Woodside, Jackson Heights and East Elmhurst in Queens. John J. Giuffré '84 is running for the Nassau County Legislature in the 8th Legislative District, which includes Franklin Square, Floral Park, Bellerose, Bellerose Terrace, West Hempstead and portions of Elmont, New Hyde Park and Stewart Manor.