New Hampshire Public Radio recently announced that its Board of Trustees appointed Jim Schachter '80 as NHPR president and CEO, effective October 15. Schachter is known for his previous work with WNYC and for his 17 years with The New York Times.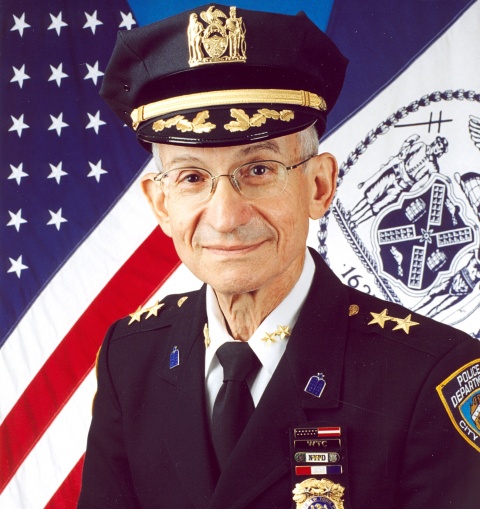 Rabbi Alvin Kass '57 was profiled by Fox News in a September 29 article and video, "NYPD's longest serving officer, Rabbi Alvin Kass, protects those who serve to protect all." Kass has served with the NYPD for 53 years, achieving the rank of three-star chief chaplain.
The musical theater adaptation of the film Almost Famous opened at San Diego's Old Globe September 27. Composer Tom Kitt '96 created the music for the show. In more theater news, Broadway previews begin October 12 for Tina, Katori Hall '03's musical based on the life of the Tina Turner, the "queen of rock 'n' roll."
Dean Kowalski '13 is 1 of 20 castaways on the new season of Survivor (season 39, Island of the Idols), which premiered on September 25 on CBS.
On September 20, the Open Society Foundations announced the 2019 class of Soros Equality Fellows, a group of artists, advocates, attorneys and organizers whose work inspires advances in racial justice and equality in the United States. Among the 18 fellows are Ebele Ifedigbo '10 and Imara Jones '94. From the press release, Ifedigbo "will launch an initiative to promote equity in the development of the emerging cannabis workforce for lawmakers, entrepreneurs, and community organizations and foster opportunity for black communities harmed by the war on drugs," while Jones "will develop TransLash, a cross-platform storytelling effort centering on the humanity and perspectives of trans people of color."
Patrick Radden Keefe '99 has been added to the non-fiction longlist for the 2019 National Book Awards for his book Say Nothing: A True Story of Murder and Memory in Northern Ireland.
Jenny Slate '04's essay "Going to the Restaurant" appeared in the Shouts & Murmurs section of The New Yorker; the essay ran online on September 16 and in print in the September 23 issue.