Robert Kolker '91 wrote the October 5 New York Times Magazine story "Who Is the Bad Art Friend?" The feature details what happened when one woman's personal story became the inspiration for another woman's creative writing.
On October 8, Netflix premiered the children's animated series A Tale Dark and Grimm, based on the bestselling book by Adam Gidwitz '04. The series follows Hansel and Gretel as they run away from home to find better parents, and includes the voices of Adam Lambert and Andre Robinson.
PBS NewsHour
executive producer
Sara Just '88
announced on October 1
that
Nicole Ellis '10
would be the program's first digital anchor. Ellis joins the
NewsHour
from
The Washington Post,
where she was an Emmy-nominated on-air reporter and anchor covering social issues and breaking news. "We are delighted to have Nicole join the
NewsHour
as our new and first digital anchor, as our multiplatform growth continues to expand," Just said.

Delia Montelongo-McLerran '88 was featured in the October issue of San Antonio magazine as a "Women We Love," for her work as head of schools of Young Women's Leadership Academy, an all-girls preparatory and public charter school that serves economically disadvantaged young women who want to attend college.
Dominique Nieves '12 was featured in the September 29 Refinery29 story "Latinx Writers Couldn't Get Hollywood's Attention. So They Came Up With Another Way," written by Nathalie Alonso '08. Nieves, an actor and filmmaker, recently launched a mentorship initiative for up-and-coming Latinx television writers.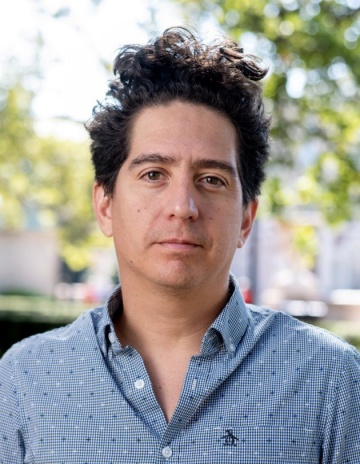 Courtesy of the John D. and Catherine T. MacArthur Foundation
On September 28,
it was announced
that Journalism School assistant professor
Daniel Alarcón '99
was named a 2021 MacArthur Fellow by the John D. and Catherine T. MacArthur Foundation. Alarcón is a novelist and the co-creator of the award-winning Spanish-language podcast Radio Ambulante.

Jim Jarmusch '75 was the subject of a September 28 New York Times Art & Design feature, "Jim Jarmusch's Collages Are Ready for Their Close-Up"; artworks made by the writer and director are now on view at James Fuentes on the Lower East Side.
On September 23, CNN announced that Daniel Foote '86, the U.S. special envoy for Haiti, had tendered his resignation to Secretary of State Antony Blinken. Foote said he would not be associated with the "inhumane, counterproductive decision to deport thousands of Haitian refugees" from the U.S.-Mexico border, and that the U.S. policy approach to Haiti remains "deeply flawed."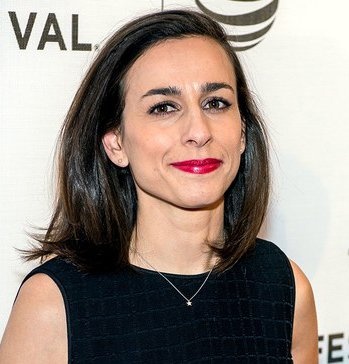 During the Emmy telecast on September 19, writer and director
Lucia Aniello '04
took home two Emmys for her work on the HBO comedy
Hacks.
Both were for the pilot episode, "There Is No Line": one for Outstanding Writing in a Comedy Series, shared with partners Paul W. Downs and Jen Statsky; the second for Outstanding Director in a Comedy Series.

On September 14, The New York Times reviewed the second novel by Vince Passaro '79, Crazy Sorrow. Passaro's latest features two young lovers from Columbia and Barnard who meet in 1976; the Times writes, "... what Passaro has done well in Crazy Sorrow is evoke not George and Anna's attraction to each other, not a romantic hero and heroine, but a vanished time and place."
Source to Spout: The Water Fountain Project features photographs by multimedia artist Adrian Sas '98. Sas's photos are wrapped around 10 drinking fountains in Riverside Park; they will be on view through the end of October.
David Stanton '77 won a national championship and gold medal at the USA Cycling Masters Track National Championships in September. Stanton captured the men's age 65-69 division pursuit title. Representing the Canyon Velo team out of Newport Beach, Calif., Stanton finished the 2-kilometer course (six laps) in 2:36.309. His closest competitor was a full second behind at 2:37.744.