My favorite sound is "little kids laughing."
When I decided to become a children's book writer, my only goal was to write books that would make kids laugh. Other than that, I had no idea what the job entailed. After my first few books were published, I discovered the most unexpected part of the job— the school visit.
Sometimes a school will invite me to talk to 600 elementary school students in a crowded cafeteria. One time, 300 cheering high-schoolers taught me how to whip-a-nae-nae (poorly, they decided). One time, I dressed in a pink fairy outfit for a room of 80 librarians. Things are never dull.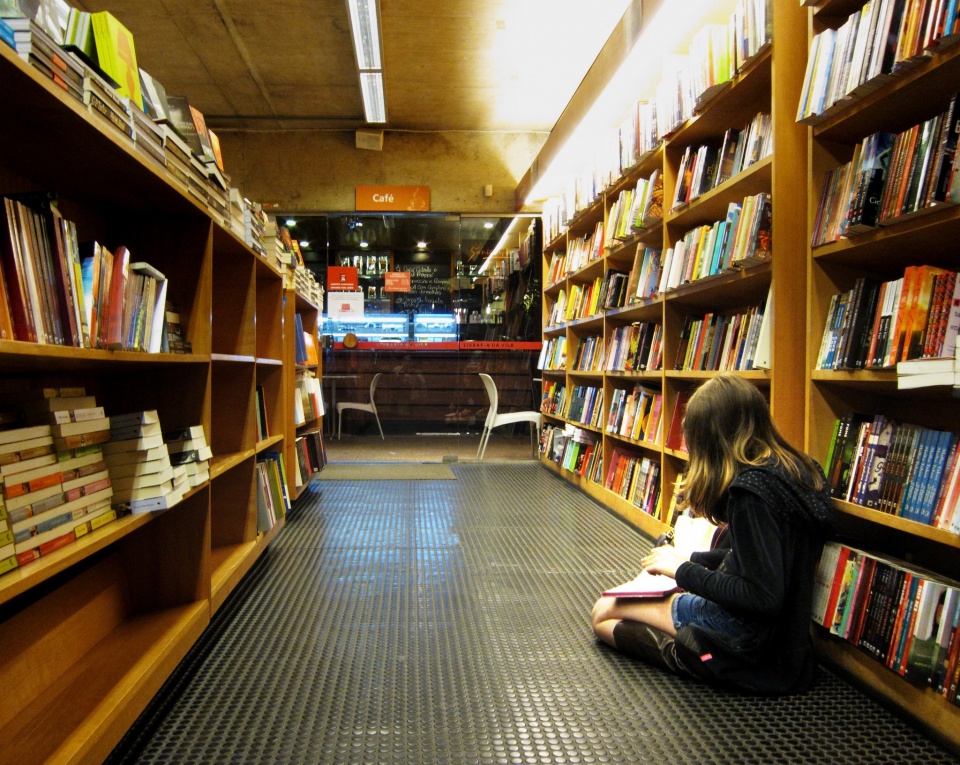 In the 15 years I've been writing books for children, I've visited hundreds of schools and talked to tens of thousands of students. But hands down, the best part of the whole experience is when kids ask me questions.

"Where do you get your ideas?" "How long did it take you to write?" "What's your dog's name?" (there's a reason I write for kids).
But there's one question I always get asked that I haven't had a good answer to: "What is your favorite book that you wrote?"
My usual response is to hem and haw and say, "Who's your parents' favorite child?" But recently, I've started thinking about a different answer.
Once a year, I volunteer to visit schools in Silicon Valley (I live nearby) that don't have enough money to pay for authors to visit. Literally a couple miles away from Facebook's and Apple's headquarters, there are schools where one-third of the children are homeless. Their families live wherever they can — RVs, sheds, tents, garages — so their parents can work minimum-wage jobs.
These visits are great. The children are lovely. They've usually never met an author, so they're excited to chat and ask me questions and share their ideas for books they want to write.
Some of these schools don't have proper libraries, so once a week, a library bus parks outside. Most of these kids don't have anywhere to go after school. Their parents are working, their older siblings look after them and their "home" is not a happy place, so the library bus becomes a place to hang out. For one day a week, that bus and the book they check out of it becomes their home away from home.
I've also visited schools of a very different kind. On a trip to England, I spoke at a boarding school that looked like a cross between Hogwarts and Downton Abbey. It had its own golf course. The class I spoke to had just gotten back from its annual ski trip to Switzerland.
But this isn't a diatribe against spoiled, rich kids. In fact, the more I travel the more I notice that all kids are the same. Even though the kids at this school had seen many authors before, they were lovely too. They were eager to ask me questions and share their ideas for books they want to write.
While we were chatting, I learned that many of them live at the boarding school year-round. In fact, some of their parents started boarding them there at the age of ... 4.
Yes, 4.
After my talk, I checked out the school's library. It was everything you'd expect — a grand stone fireplace and big, comfy armchairs. The librarian told me that on winter nights many of the kids liked to hang out by the library fire.
It's strange, if you think about it.
Reading is a solitary act, but we humans are social animals. Even when we want to be alone, we want to be alone together. Witness the reading room at Butler Library in the week before finals. When we want to escape the confines of concrete dorm rooms, the library becomes a home away from home.
So when kids ask me to name my favorite book, I know the answer now: the library copy. I don't care which book of mine it is, but if a library puts it on its shelf, then that book belongs to everyone.
I've seen elementary school kids raise their hands and inform me very matter-of-factly that they can't read my book because their parents don't have any money for food that week. I make my living as a writer, but I cannot express in words how satisfying it is to see their faces light up when I tell them that they can read the book in the library for free.
I'm not going to wax poetic. I don't think my books will make anyone less hungry. I don't think my books will transform the world or make 1,000 flowers bloom. I'll leave that job to better writers than me.
But what I can say — very happily — is that when my books are in a library, I know that some child can bring me into their home for a little while, wherever that home may be.
And when they do, I try to be a good houseguest and maybe get a laugh or two.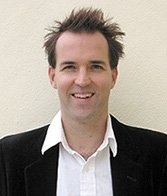 Ian Lendler '96 has written many books for children, including the award-winning graphic novel series,
The Stratford Zoo Presents ....
His most recent picture-books include
One Day A Dot
, a non-fiction history of the universe, and
The Absolutely Positively No Princesses Book.