To complement our first Student Fiction Contest, CCT asked a handful of alumni writers what they were most excited to read this summer:

Jerome Charyn '59's most recent novel is The Perilous Adventures of The Cowboy King: A Novel of Teddy Roosevelt and His Times. His next, Cesare: A Novel of War-Torn Berlin, will be published in January.
I'm currently reading Lulu in Hollywood, by Louise Brooks — I'm in the midst of writing a novella about her. Lulu is the best glimpse of Hollywood we've ever had.
Thomas Hauser '67
is the author of more than 40 books, including several about the sport of boxing. His latest,
A Dangerous Journey: Inside Another Year in Boxing,
will be published in October.
I've been delinquent in not reading Michelle Obama's autobiography, Becoming. When I do, it will be with a mixture of sadness over what has happened in this country over the past three years and hope that political decency will assert itself again.
Brad Gooch '73, GSAS'86 is a poet, novelist and biographer; his most recent book is Rumi's Secret: The Life of the Sufi Poet of Love.
The Friend, by Sigrid Nunez [winner of the 2018 National Book award for fiction].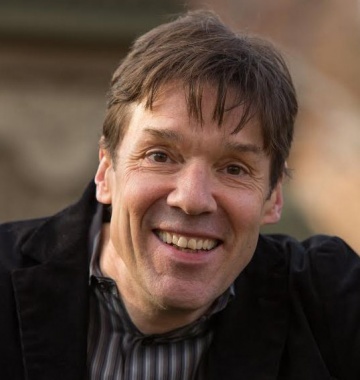 John Leland '81
is a reporter for
The New York Times
. His latest book is
Happiness Is a Choice You Make: Lessons from a Year Among the Oldest Old
.
It's a nonfiction summer for me. Right now I'm absolutely loving David Blight's massive 2018 biography of Frederick Douglass, whose life story is the core story of America. Frederick Douglass: Prophet of Freedom captures both the grand scale that the narrative deserves and the granular, human details that return Douglass to an earthly plane. It's big, it's long, it's deep and it's elegant. Lug it to the beach if your back is strong enough.
Olivier Knox '92 is the president of the White House Correspondents' Association and chief Washington correspondent for Sirius XM.
I'm about 170 pages into Wolf Hall (yes, I know I'm getting to it rather late), and hope to finish that and the first sequel by Labor Day. I just finished The Great Successor, which I unreservedly recommend for its detailed and fascinating account of Kim Jong-un's childhood and early rule, as well as its insights into his priorities today. And I'm going to reread The Illustrated Man while my son tackles it for the first time.
Megan Frazer Blakemore '99 is the award-winning author of books for children and young adults. Her most recent titles are The Story Web and the Frankie Sparks: Third-Grade Inventor chapter book series.
Dreamers written and illustrated by Yuyi Morales. This autobiographical picture book tells the story of Morales's immigration to the U.S. with her young child and how the library and children's books offered her a home in her new country. The beautifully illustrated book opens the door for discussions about immigration, family, and the power of story.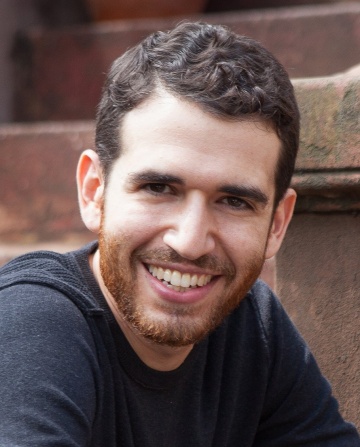 Brian Platzer '04
is the author of
Bed-Stuy is Burning
. His second novel,
The Body Politic
, will be published in March.
I've been saving Kudos, the third novel in Rachel Cusk's Outline trilogy, for this summer. Cusk is a genius at finding language for thoughts and emotions I've felt but couldn't articulate.
Juliet Grames '05 is the author of The Seven or Eight Deaths of Stella Fortuna.
I'm about to reread of one of my all-time favorite novels, Helen DeWitt's The Last Samurai, a magnum opus of interdisciplinary nerdery that everyone who ever loved the Core Curriculum would enjoy.
Aditi Sriram '07 teaches creative writing at Ashoka University in India, and is the author of Beyond the Boulevards: A Short Biography of Pondicherry.
Right now I'm reading Heat, by N. Kalyan Raman Poomani. It was written in Tamil, but I'm reading the English translation. It opens with a 15-year-old accidentally committing murder, and then the chase is on! In an introspective, gentle manner, the boy's family background and motivations are revealed, making the violence seem less violent.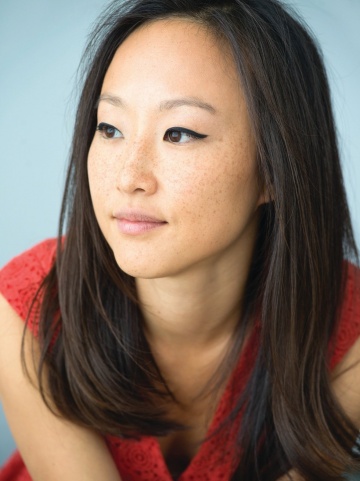 Crystal Hana Kim '09
is the author of the novel
If You Leave Me
.
I'm looking forward to reading The Third Hotel by Laura Van Den Berg. The premise is intriguing: A recently widowed woman who goes to Havana for a film festival. While there, she thinks she sees her deceased husband. Is this grief or fantasy or the truth? Laura and I are having a joint paperback launch on September 5 at Books Are Magic, where we'll ask each other about our writing, books and more. Come join!
Yelena Shuster '09 founded and runs TheAdmissionsGuru.com, where she edits admissions essays. Her CCT Fall 2018 cover story, "Star Power," won the Folio Eddie Honorable Mention and a CASE Silver Award for feature writing.
Fleishman Is in Trouble by Taffy Brodesser-Akner. Beyond the rave reviews, I had the honor of taking a feature writing class with Taffy and look forward to devouring her debut novel. Her celebrity cover stories are the stuff of legend, so I can't wait to read her signature voice in a fictional page-turner.