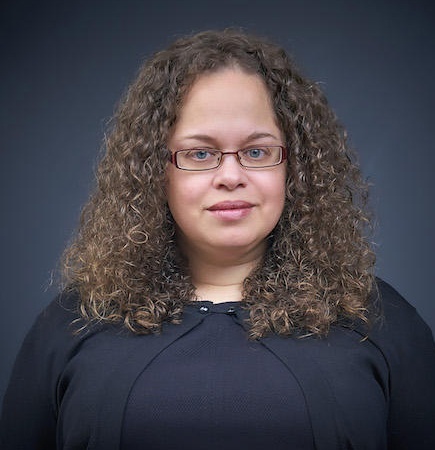 When
CCT
spoke with
Ph
yllis Fletcher '94
in 2013, she had been a radio journalist at KUOW in Seattle for more than a decade. Four years later, we asked: Where is she now?

In 2014, Fletcher left KUOW and became the managing editor of the Northwest News Network, a collaborative regional news service for public radio stations in Washington and Oregon. The network acted like a geographical news pool; for three years Fletcher edited a variety of reporters and coordinated news coverage among 11 stations and station groups. She was named Editor of the Year in 2017 by Public Radio News Directors Inc.
And then NPR called.
Fletcher wasn't a stranger to National Public Radio; in 2006, she'd worked on the national desk in Washington, D.C., as part of a reporting fellowship offered to her when she was at KUOW. Fletcher stayed in D.C. for two months working on general interest stories, but her family was based in the Pacific Northwest and she was not looking to relocate. "Going to Columbia was the only other time I was away from Seattle on a long-term basis," she says.
When NPR reached out again in May 2017 — more than 10 years later — to offer her a permanent position based in Seattle, Fletcher was "pretty stunned," she says. But thanks to an unusual meeting the year before, she was also prepared.
In 2016, Fletcher was interviewed by Lisa Trapani Shumate, the associate VP and general manager at Houston Public Media, while visiting the Texas station for a televised talkback show about the PBS program Downton Abbey. Shumate asked Fletcher the classic question: "Where do you see yourself in five years?" and Fletcher gave it some real consideration.
"I didn't want to tell someone like that what I don't want to do, like 'I don't want to leave Seattle' or otherwise lead with a negative," she says. "So what I said was 'What I feel I excel at is the craft of what we do. Whatever I do next, I want it to be close to craft.' For me, this means editing stories, helping others with their writing and production," she says. "Then when NPR contacted me, I had that positive response ready."
"I developed a list of things I could offer and they were interested — I feel really good about that," she adds. "It let both of us know that we were talking about the same thing." Fletcher started as a bureau chief in August and is enjoying her new role. "Everyone seems invested in giving me every possible chance to put my best foot forward," she says.
Fletcher's region is the Northwest, from Alaska to South Dakota, but one of her goals is to make those news stories approachable and relevant to the whole United States. As an editor, that means sourcing locally — "finding authentic voices that are experiencing the real and important things we're reporting on" — and supporting writers to write like they actually speak rather than in academic ways. "As much as possible I want to be approaching a story in a way that what you hear realistically sounds like something you could hear somewhere in the country, and that we're reflecting as many facets of that as possible," she says.
In CCT's 2013 profile, Fletcher talked about a creative project in which she turned letters from her estranged father into an artistic radio documentary. Fletcher still has a fun side line: She is a founding producer of the stand-up show "Salon of Shame," where people get onstage and read their worst adolescent writing.
"We did the first show in my friend's basement and I read [a piece] from my summer of 1987," Fletcher says. "Back then I was having complicated feelings about Oliver North — my drivers' ed teacher showed the Iran-Contra hearings on TV every day. I've probably read from that compilation 10 times onstage and it has never gotten less embarrassing," she says. "The real thrill for me now is to see other people go through that same process, powering through the intense mix of empathy and deep embarrassment for their former self with hundreds of strangers cheering them on. It's the greatest show!"