| | | | | | | |
| --- | --- | --- | --- | --- | --- | --- |
| | | || | | || | | |
FEATURES
The Outsider on the Inside
By Claire Lui '00
In the opening scene of the film Kinsey, sex researcher Dr. Alfred Kinsey is being questioned by his assistants and the camera switches between close-ups of Kinsey and his three assistants. It's potentially unsettling because the questions are so intimate, but Kinsey, played by Liam Neeson, is calm and unruffled as he discloses details of his sexual history.
This scene takes something uncomfortable — frank discussion of sex — and makes it normal, understandable and, most notably, free of embarrassment. Talking about taboo subjects is a theme that runs through much of director Bill Condon '76's work, which includes Kinsey, screenplays for Chicago and Gods and Monsters (for which he won an Academy Award for "Screenplay Based on Material Previously Produced or Published" in 1998) and the upcoming Dreamgirls. His work examines the challenge of being an outsider in society: What does it mean to be normal? What is shame? What does it mean to be an outsider?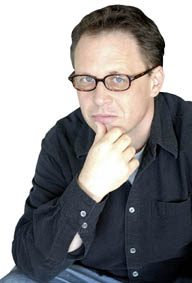 PHOTO: © SUZANNE TENNER

Condon is a cheerful interview subject, peppering the conversation with laughter and funny asides, hardly seeming to be someone who was ever an outsider. He grew up in Queens, the youngest of three children, in a small, tightly-knit community. Condon's father worked for E.F. Hutton, a brokerage firm, and his mother was a housewife. In Woodside, the Irish-American neighborhood of Condon's childhood, his world was clearly delineated, revolving around family, school and trips to the movies. "What struck me is how insular it was," says Condon. "I didn't know anyone who wasn't Catholic. It wasn't until I went to college that I met people who weren't Catholic."
Condon was a precocious child — he went to Columbia at 16 — who loved movies from the start. His mother "was obsessed with movies," he says, and she introduced her son to her love of cinema. Even at a young age, Condon went to movies by himself, entering a different, sophisticated world via film: "I remember watching Bonnie and Clyde when I was 12 — and I was a tiny 12 — and it was an incredibly violent movie." Condon loved the movies of the 1960s and 1970s, struck by the development of the French New Wave and its influence on American directors: "There was this excitement [to] discover this whole other kind of movie."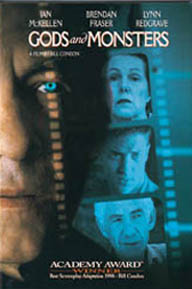 Two of the movies that Condon saw during this period, Sunday, Bloody Sunday (1971) and Sweet Charity (1969), made strong impressions. In an interview for Moviefone, Condon said: "Sunday, Bloody Sunday was a movie that influenced me when I was a teenager because it was the first one to show a full-on male kiss … This was when I was a young teenager, very aware of my sexual preferences, but still afraid of them, too … Although there's a sense of melancholy that runs through Sunday, Bloody Sunday, it's no different from the sadness that runs through so many of the movies of that period. It just seemed grown-up … to see somebody who had an average middle-class life … I can't tell you how fresh and hopeful it seemed at the time."
Condon's description of his concerns about his sexuality points to one element that has shaped his world view about outsiders. Condon's close friend, Damien Bona '77, says, "I don't think Bill ever felt a chip on his shoulder, but any gay or lesbian person is, by definition, an outsider. You're living in a bit of a parallel universe. You're not feeling what most of the people in the world feel."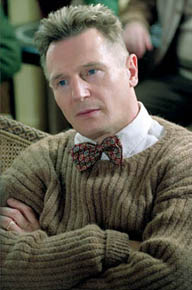 Kinsey, starring Neeson, Laura Linney and Peter Sarsgaard, cause a furor when it was released in 2004. Though it was shot some 50 years after the release of the two Kinsey Reports, the film still had the power to shock. Dr. Laura Schlessinger went on The O'Reilly Factor to condemn the movie, and Condon was constantly asked about the kiss between Sarsgaard and Neeson, more than 30 years after the on-screen male kiss of Sunday, Bloody Sunday.
In filming Kinsey, particularly when recreating Kinsey's home movies of his research assistants and wives having sex, Condon was walking a fine line between discovery and exploitation, much as Kinsey did. The resulting montage in the film, quick glimpses of a breast here, a face there, shot on grainy 16 millimeter film, is not pornographic or exploitative. Julianne Nicholson, who played the wife of Clyde Martin (Sarsgaard), one of Kinsey's chief researchers, remembers Condon's care in setting up the shoot. "Bill was so sweet, making sure everyone was comfortable. It was a rotating door of who was up next naked — one person would leave and then the next person would be up."
This ability to dodge the prurient pitfalls of Kinsey's story is possible because of Condon's empathy for the characters. "I think what you see in Bill's movies is compassion for the characters," says Bona. "He has a sense of the righteousness and injustice in the world, of the outsiders and outcasts. Kinsey was condemned at the time, and so were the people he was trying to help."

Bill Condon '76 is one filmmaker who
is not afraid of taboo subjects.

Condon's thinking about righteousness and injustice might have started with his tough education at Regis High School, a Jesuit prep school known for educating smart, passionate students, and continued with his philosophy major at the College. An intense choice for a 16-year old freshman, Condon says, "Philosophy somehow made sense to me — it secularized my previous education." Though busy reading philosophy, Condon knew as an undergraduate that he wanted to work in film and theater. When not doing coursework, he studied at his other schools: the Broadway theaters and the great New York movie theaters of the '70s, including the Olympia and the Thalia.
Even though New York was going through a difficult period in the 1970s, living at Columbia was a dream come true for Condon, who had loved Manhattan his whole life. "It was a low point for New York. There was a sense of menace in the city, and Times Square was scary," he says. But for Condon, who was going to see plays three times a week, it was an exciting and stimulating time. "You aren't aware of the things that become so influential." Condon points to former College Dean Peter Pouncey, his adviser, as a wonderful influence: "[Pouncey] wanted to produce Columbia men who read in an informed way, who would read every article in The New York Times from beginning to end. He was a very inspiring figure."
Of College, Condon says, "I loved it, I loved being in the city." At the same time, he was quiet about his sexuality. Condon and his friends (most of whom, he says, were gay but closeted, as he was), were at school when the gay rights movement was beginning, and coming out of the closet was not yet common for undergraduates. Condon mentions that homophobia was a part of campus life, even in the liberal atmosphere of post-1968 Columbia. "The left still felt comfortable in that kind of discrimination. It was the early days of gay rights, and it did feel like that revolution hadn't happened yet for me and my friends."

"I don't know anyone who people instinctively like so much. He's warm, but in an honest way."

Coming to terms with his sexuality was only a part of Condon's College experience. Douglas Stumpf '75, Condon's resident adviser in Furnald, recalls that Condon always was planning movie and theater outings. Strumpf, who became one of Condon's close friends, recalls that Condon used to remove the mattress from his bed to turn his bed frame into a table for dinner parties.
It was during college that Condon developed his love for Sweet Charity and its star, Shirley MacLaine. As Condon told Moviefone: "Sweet Charity was probably the first movie musical I saw on the screen … It was Bob Fosse's first movie, and the sense of wonder of somebody that gifted discovering a new medium is just intoxicating … For me, Sweet Charity started a lifelong love affair with movies that are reviled and rejected in their time, which it was." The story of a dance hall hostess who falls in love with a string of men who break her heart, but who manages to keep her faith in the power of love, MacLaine sang and danced her way into Condon's heart, and became the ideal of a movie musical heroine, something he looked to replicate when writing the screenplay of Chicago for director Rob Marshall, and when prepping for the upcoming Dreamgirls.
Slated to open in December, Dreamgirls is a film version of the 1981 musical. Describing the rise of a fictional black girl group loosely based on the Supremes, Dreamgirls began filming in January with Jamie Foxx, Eddie Murphy, and Beyoncé Knowles as the Diana-Ross–like star. Though Bona and Stumpf mention Condon's love of musicals, Dreamgirls is only the second movie musical that Condon has worked on. In fact, his filmmaking career began with another often-overlooked movie genre: horror.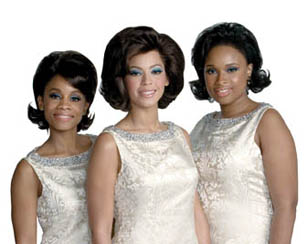 A year after graduation, Condon left New York and moved to Los Angeles with $1,500, ready to make it big. One problem: Condon did not know how to drive, and he lived in a city famously dominated by cars. Working at a movie theater concession stand, he rode around the city on his bike, further hampered by a city-wide bus strike. Along with a number of entry-level jobs, he also was a freelance writer, and one of his essays landed him a job writing a horror movie, Dead Kids, that became a cult favorite.
Condon later made a number of horror movies, including Candyman II: Farewell to the Flesh. Though the genre allowed Condon to work as a director, it was a frustrating period for him. "It's hard to be lower on the totem pole than being the director for a sequel to a horror movie," he says. Eventually, he decided to take on a project that he really loved, Gods and Monsters, a movie, interestingly enough, about a horror movie director.
Gods and Monsters is the tale of James Whale (played by Ian McKellen), the openly gay director of Frankenstein and Bride of Frankenstein, and of the friendship he forms in the last year of his life with his gardener (played by Brendan Fraser). Though the film deals with a number of dark themes, including Whale's experience in World War I, there is a thread of humor in the movie, particularly with McKellen's almost over-the-top portrayal of Whale. McKellen echoes Nicholson's comments about working with Condon as a director: "He cared for all of the characters — witness the immaculate casting of even the smallest parts. His enthusiasm was infectious, so we banded together as one of the happiest cast and crew I can remember … I felt totally safe."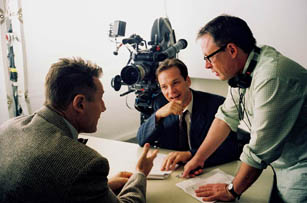 Talking about similarities among his movies, Condon says, "I think you never realize why you're doing it, but then you step back and realize that there's a theme of examining people who are outside looking in. The two most personal films for me are Kinsey and Gods and Monsters.
"In Gods and Monsters, Whale is a guy who is working-class, who is gay and who has developed a certain attitude toward the world. In Whale's version of Frankenstein, the mob was the scary element. That was such a twist on the horror movie sensibility and something that I really connected to." During the director's commentary on the Gods and Monsters DVD, Condon says, "Whale's movies always concern themselves with the outcasts … If you look at Show Boat, the way he shoots Paul Robeson, you realize that for him, it's the character Joe who is the emotional center of the film."
But Condon, with his sunny disposition, is not himself an outsider. Bona says, "I don't know anyone who people instinctively like so much. He's so warm, but in an honest way."
It's an impression that many who have worked with Condon share: "My experience working with Bill as a collaborator is unsurpassed," said Chicago director Marshall. "His brilliant artistic vision is constantly inspiring."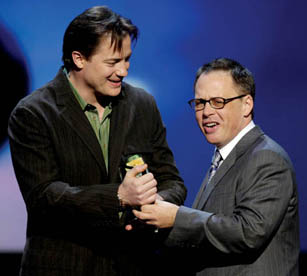 PHOTO: AP PHOTO / CHRIS PIZZELLO

Condon's sense of humor always is mentioned by his friends and colleagues, as evidenced when Condon is speaking about John Lithgow, who plays Alfred Kinsey's strict, religious father. He mentions that Lithgow, who played a similar character in the 1980s favorite Footloose, sang the Footloose theme song while warming up for his scene at the pulpit. Remembering the scene, Condon starts laughing, seeing the humor even with something as serious as Lithgow's character.
Perhaps Condon's tendency to laugh in the face of disapproval can be traced to his favorite movie, Sweet Charity. "He was kind of obsessed with Shirley MacLaine," says Bona. "I think Bill's determination and his optimism go back to his love of her character in Sweet Charity. It's that same optimism, that same sense of never giving up."
In a story worthy of Hollywood, Condon finally had a chance to meet his longtime muse.
MacLaine and Condon were invited to Hollywood agent Ed Limato's pre-Oscar bash, a glamorous event that is a favorite of movers and shakers. It was 1998, the year that Condon won his Oscar for writing Gods and Monsters, and the strong performances of Lynn Redgrave and McKellen had reached MacLaine's ears. Interested in possibly securing a similar star turn in a Condon movie, MacLaine sought out the director. As Stumpf recalls: "Shirley MacLaine was running around saying, 'Where's the young genius?'" Bona adds, "That's when Bill knew he had made it."
---
Claire Lui '00 is a frequent contributor to CCT. She is on the staff at American Heritage and also has also written for Print, Budget Living and Martha Stewart Living.
| | | | | | | |
| --- | --- | --- | --- | --- | --- | --- |
| | | || | | || | | |


CCT Home


This Issue


Previous Issue

CCT Masthead