| | | | | | | |
| --- | --- | --- | --- | --- | --- | --- |
| | | || | | || | | |
OBITUARIES
Henry S. Coleman '46, Former Interim Dean
By Lisa Palladino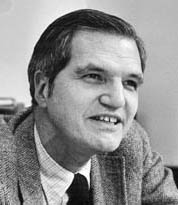 Henry S. "Harry" Coleman '46, who held numerous administrative positions in 32 years of University employment, died on January 31. He was 79 and lived in New Canaan, Conn.
Coleman was a member of the College Class of 1946 and earned a B.S. in mechanical engineering from the Engineering School in 1946. Among other posts, he was interim dean of the College, dean of students and director of admissions. Coleman received the College's John Jay Award for distinguished professional achievement in 1996 and was a devoted and generous alumnus. A memorial service will be held at St. Paul's Chapel on May 5.
"Harry Coleman was the best of Columbia," said Roger Lehecka '67, who succeeded Coleman as dean of students in 1979. "He served the College in wonderful ways as a student and an alumnus. He admitted, counseled, nurtured and stayed in touch with many generations of Columbia students; he was a teacher of many generations of staff members in Admissions, Financial Aid and the Dean's Office, shaping the lives and careers of so many of us that way; he was a dean who earned the respect of faculty members in good times and bad; and he was a leader and shaper of the College during some of its most critical periods."
Coleman was born in Manhattan on April 20, 1926. He attended the Hill School in Pottstown, Pa., and planned to attend Princeton, but the Navy V-12 program sent him to Columbia. Coleman embraced Columbia; he worked on Spectator and the Columbian, served as captain of the crew team and was a performer in the Varsity Show.
After he graduated in February 1946, Coleman spent six months as an ensign on a destroyer escort. He returned to Columbia that fall to do graduate work in engineering and when he finished in 1948, he was asked to become assistant to the dean of the College to administer a new scholarship program. From then until his retirement from Columbia in June 1980, Coleman held a number of important positions.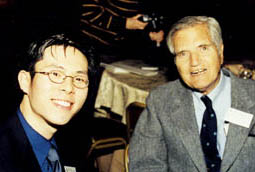 In 1951, he left the dean's office and joined the then-called physical education department as an assistant coach. Until 1956, with several semesters away from Columbia when he was recalled to the Navy during the Korean War, Coleman served as a crew coach in various capacities, including head coach of the lightweight crew. In 1957, Coleman again became assistant to the dean of the College. He held that position until moving to the Admissions Office in 1960, where he served as its director until 1967. In this post, he worked to deemphasize the significance of standardized tests and to increase minority enrollment.
In 1967, Coleman became acting dean of the College, serving for a crucial year in Columbia's history. During the spring 1968 campus demonstrations, he was barricaded in his Hamilton Hall office before he was permitted to leave the building. Coleman's stature was described in his 1996 John Jay Award citation: "As acting dean of the College during the spring of 1968, when authority figures were under attack, you — a Navy veteran who had served in Korea — calmly refused to be bullied or coerced, and retained the respect of hawks and doves alike."
In 1968, Coleman became dean of freshman, a position he held until 1972. During this time, Coleman again was confronted by controversy when on July 25, 1972, a suspended student shot Coleman five times in his Hamilton Hall office. Columbia's volunteer emergency medical team responded and he later returned to work. Coleman was dean of students from 1972–79 and a consultant to the University president from 1979–80.
After retiring, Coleman started Coleman Associates to counsel college-bound high school students and administer scholarship programs. He even wrote law school recommendations for some of the students who had held him captive.
Coleman continued to give generously of his time to Columbia by serving the College and the Engineering School as his class' Columbia College Today class correspondent since 1981 (his last column appears in this issue), as an honorary permanent member of the College Alumni Association Board of Directors, as a class agent for the Columbia College Fund and as an Alumni Representative Committee member for the Engineering School. He also served as treasurer of the Society of Columbia Graduates, director of the Columbia University Club Foundation and director of student recruitment for the Fairfield County Alumni Club.
Dr. Laurance J. Guido '65, '69 P&S, former executive director, University Alumni Relations, said of Coleman, "My association with him began in 1960 at my interview and grew through the years. His love for Columbia was my role model. He truly was 'the whole man.' "
Several alumni named endowed scholarships after Coleman: the Henry S. Coleman Scholarship and the Henry S. Coleman Leadership Scholarship; he also was a representative of the Columbia University Club Foundation Scholarship.
Michael J. Novielli '03, former Columbia College Student Council president, was a 2002 recipient of the Henry S. Coleman Scholarship. "Henry Coleman was a selfless man who dedicated a good portion of his life to making the Columbia College experience better for students," Novielli said. "As a recipient of a scholarship in his name, I am very grateful for all that he did for me and for our alma mater."
The University, too, was grateful: In 1986, the University Alumni Federation honored Coleman with the Alumni Medal.
Coleman was involved with his community, serving many years at St. Mark's Episcopal Church in New Canaan as a Sunday School teacher, vestry member, usher and lay reader. Jim Bach '53, a New Canaan resident, said of Coleman, "Classmate, neighbor, confidant, close friend and adviser — Harry was everything to me and my wife, Vona."
Coleman is survived by his wife of 52 years, the former Lila Heffelfinger; daughters, Wendy Hiboldt and Carrie Strasburger; son, Hank; and nine grandchildren.
Memorial contributions may be made to the New Canaan High School Scholarship Fund, 11 Farm Rd., New Canaan, CT 06840 or to the charity of the donor's choice.
| | | | | | | |
| --- | --- | --- | --- | --- | --- | --- |
| | | || | | || | | |